Comment from Peter Saxon
A few years ago, I defended triple j's decision to move the Hottest 100 Countdown from January 26th to another date. I made the point that most of the negative commentary seemed to be anchored to a misapprehension that Aunty's youth network was changing the date of Australia Day. They were doing no such thing.

All they were doing was moving a triple j produced countdown show to another date – an "exciting new date," as they would say on TV. I've never understood what that meant. If they moved it to February 30th, that would certainly be novel, if not very exciting.

triple j had held extensive discussions on air before polling their audience about moving this piece of content to another date. Unsurprisingly, the majority of triple j's audience agreed – even if 2GB's audience didn't. So, the countdown was moved. Yet, the sky remains firmly up there in the firmament where it belongs.

But this latest attempt by the ABC to formally equate Australia Day with Invasion Day makes me uncomfortable because it's such a divisive decision at a time when the last thing the world needs is more division.

I have no problem with individual program presenters expressing their own opinions and inviting listeners to express theirs. That's good radio, and provided the discussion is respectful and balanced, it's a discussion that needs to be had.

Yes, I realise that it's actually a discussion we've been having since before Federation, but in all that time it's gained little traction. The latest Ipsos Poll conducted for The Sydney Morning Herald and The Age newspapers, found only 28 per cent agreed with changing the date, 48 per cent were opposed and 24 per cent were undecided.

Those stats hardly give the public broadcaster a corporate mandate, across radio, television and online, to endorse what is clearly a minority position. It's a free kick to ABC detractors that constantly whinge about having to pay taxes to support a political bias that's at odds with their own.

If the date, January 26 and the events around it had become a rallying point for white supremacists, as the Confederate flag is in the U.S., then I wouldn't hesitate to join those wanting to change the date. But that's not what Australia Day means to the vast majority of Australians, most of whom, like me, came to this country since 1900 with no ancestral connection to the First Fleet.

Yet, I, along with millions of others voted for the Rudd government on the promise they'd formally apologise to our indigenous countrymen and women, and to acknowledge the pain and suffering that others had inflicted upon them.

And, when it came to really important decisions, such as the 1967 referendum to give Indigenous Australians the vote, those who already had it opened their hearts with more than 90 percent voting YES.

I agree that we shouldn't airbrush history. Moving Australia Day will not change the past. But It could just sweep it under the carpet.

The past should be commemorated, warts and all, perhaps with a minute's silence on Australia Day when we all come together as one and celebrate the country that we've become. There's room for that. Australia Day has become a showcase for Indigenous culture as the Aboriginal flag flies everywhere you look. Indigenous people are very much included in every event, whether
organised by local councils or state or federal governments, is preceded by a welcome to country ceremony.

Of course, like all Australians, Indigenous activists have every right to peaceful protest. But not now. Not in the midst of a pandemic. We're not in America. We're Australians. We don't flout medical advice and hold super spreader events that could potentially cost us our own lives and those of others just to make a symbolic point about events that occurred 230 years ago – and that we can't change. Not even the ABC can do that.

I believe we can do something better. Something that's more practical than tinkering with a date like we tinkered with the Anthem. Let's change the Anthem. Musically, it's ordinary. The lyrics are not exactly Banjo Patterson. They're cryptic like MacArthur Park but more boring. Girt by Sea sounds like a town in England.

Why stick with this poor example of a National Anthem when we have a much better one ready to go, that everyone loves. One that's more reflective of today's Australia. An anthem that's way more inclusive than Advance Australia Fair. How 'bout I am, You are, We are Australian.

It works mate!
It works on every level. It's written by Bruce Woodley from the Seekers. You can't get much more Australian than that.

It starts at the first verse, where it should start, with the first people.


I came from the dream-time
From the dusty red-soil plains
I am the ancient heart
The keeper of the flame
I stood upon the rocky shores
I watched the tall ships come
For forty thousand years I've been
The first Australian

I came upon the prison ship
Bowed down by iron chains
I bought the land, endured the lash
And waited for the rains
I'm a settler, I'm a farmer's wife
On a dry and barren run
A convict, then a free man
I became Australian

I'm the daughter of a digger
Who sought the mother lode
The girl became a woman
On the long and dusty road
I'm a child of the Depression
I saw the good times come
I'm a bushie, I'm a battler
I am Australian

We are one, but we are many
And from all the lands on earth we come
We'll share a dream and sing with one voice
I am, You are, We are Australian.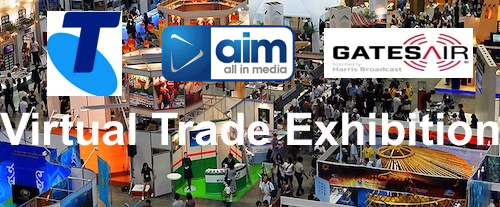 ---
Subscribe to the radioinfo podcast on these platforms: Acast, Apple iTunes Podcasts, Podtail, Spotify, Google Podcasts, TuneIn, or wherever you get your podcasts.