ARN's iHeartRadio Australia has boosted its already extensive content offering by adding NPR's podcast slate to the app.
NPR is America's leading independent, non-profit media organisation founded on a mission to create a more informed public with content that connects with millions of listeners by making local and global stories personal as it explores news, ideas, and what it means to be human.
Podcasts that have been added to iHeartRadio Australia include TED Radio Hour, Planet Money and How I Built This, as well as news, health, and finance titles.
iHeartRadio Content Director Brett 'Nozz' Nossiter says, "We are excited to add NPR's podcasts to iHeartRadio Australia and New Zealand, as we continue to provide listeners with access to the best local and global content. NPR is a well-respected source of entertaining and educational podcast content that's much loved by Australians."
NPR's Senior Manager, Business Partnerships Christina de Quadros, says, "We're thrilled to share NPR's incredible slate of podcast content to new listeners in Australia and New Zealand."
---
Spotify Original Podcast have released, Who Is Daniel Johns? featuring the iconic and enigmatic musician.
With each episode introduced by actor Guy Pearce, Who is Daniel Johns? is a deep dive into the life and times of one of the most successful, controversial and mysterious artists in Australian music history.
As someone who doesn't give many interviews, the five-part documentary podcast gives the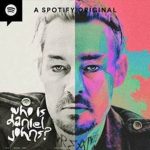 former Silverchair frontman a chance to tell his story as he addresses the tough questions that have surrounded his 27 year career.
Produced by global podcast heavyweights Kaitlyn Sawrey, Amelia Chappelow and Frank Lopez, the weekly series includes a soundtrack of original, yet to be released Daniel Johns music.
Following the first five episodes, the season will end with a series of bonus episodes where Daniel has 1:1 conversations with the key figures in his life, collaborators and luminaries including Natalie Imbruglia, Kevin Parker of Tame Impala and Billy Corgan of Smashing Pumpkins.
Daniel says, "I'm happy to do it because I think it's a good vessel to release art. Above all things, I just want to make art, and I would really love for people to hear it. And the only way to get people to hear my art is through vessels like this because I don't want to perform on stage."
---
Mamamia's podcast What Are You Wearing? is the first fashion show on Mamamia's network.
Co-hosted by leading stylist, and activist, Deni Todorović, and Mamamia's Head of Lifestyle Tamara Davis, the series launch partner is H&M.
Deni Todorović says, "People are telling Tamara and me that the way fashion is covered needs a makeover; less "farshun" and more real talk that cuts through the noise. We'll be bringing fashion tips and styling suggestions that work for every listener's needs. From the jeans they live in to outfits that are a bit more extra, we want to help them feel great about expressing themselves through clothes."
What Are You Wearing? is produced by Rose Kerr and drops weekly on Thursdays.
---
Rapper, author & Australian counter-culture icon Spanian has released The Search on DM Podccasts
In the four years since his release from prison, Spanian has evolved from an underground artist to a full-blown counterculture icon.
The Search is an ongoing series covering a diverse range of topics and interesting lives and he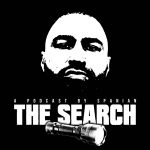 says, "I'm geed to launch The Search, my own podcast. We're gonna get into a lot of interesting topics and I've got a perspective that you don't see in the media."
In episode one and two he interviews First-nations guests Raymond Milliss & Keenan Mundine (Deadly Connections) who give unapologetic insights into the gritty socio-economic underbelly of Sydney city, the criminal justice system, and ultimately how they overcame tragedy and hardship to build a better life for themselves and their families.
Director of DM Podcasts, Antony Stockdale, says "We jumped at the opportunity to work with Spanian. He is an important voice from a community which is underrepresented in the mainstream media. This encapsulates the power of podcasting and independent digital media in 2021."