A battle of the radio jocks took place on the Gold Coast on the weekend with rugby league player-turned-Sea FM announcer Ben Hannant taking on former AFL star-turned-Gold FM announcer Spida Everitt in the Gold Coast Airport marathon

Over 27,000 entrants took part in this year's event and both radio stations broadcast live from the event day, including live crosses with the boys as they ran.

Spida was the bookie's favourite and had talked up his game all week – even going as far as this sledge 'my mascara runs faster than Ben'.

But Ben killed Spida – finishing the 42km race in 3 hours, 49 minutes and 30 seconds coming in 1,519 out of nearly 6000 runners. Spida was nearly an hour behind, crossing the line in 4 hours, 36 minutes and 28 seconds.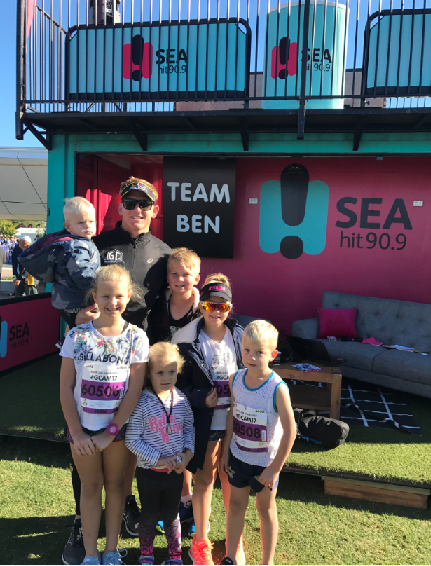 Ben with his 6 kids at the Sea FM site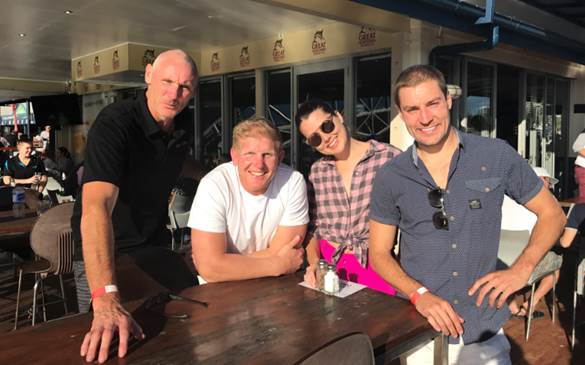 Spida concedes defeat after the run with Sea FM's Ben Hannant, Heather Maltman and Dan Anstey