The music team at Nova were busy this week with two Nova Red Rooms, first Ava Max in Sydney, then, Billie Eilish in Melbourne last night.

Last night 600 guests attended one of the hottest gigs of the year when 17-year-old superstar, Billie Eilish took the stage at St Kilda's Prince Bandroom, performing for some of her biggest fans including competition winners, celebrities, media and industry reps.

Billie kicked things off with tracks 'Bad Guy' and 'You Should See Me in a Crown' from her debut album 'WHEN WE FALL ASLEEP WHERE DO WE GO?' before hitting 'Ocean Eyes', 'When the Party's Over', 'My Strange Addiction', 'Idontwannabeyouanymore', 'All the Good Girls', 'Bellyache' and finishing on 'Bury a Friend'.

With dynamic dance moves and overall good vibe to the mix, Billie had the crowd singing every lyric on every track.

Hosted by Nova 100's morning announcers Matt Tilley & Troy Ellis, guests included Nova's Marty Sheargold, Nova 100's Jonathan 'Browny' Brown and Mel Tracina, NOVA Entertainment CEO Cathy O'Connor, Group Programme Director Paul Jackson, Chief Marketing Officer Tony Thomas, Nova Perth PD Dan Underhill, Brisbane Nova PD Jay Walkerden, smoothfm's Ty Frost, Michael Gudinski, Universal's Darren Aboud and Ben Facey, Neighbours actors Olivia Junkeer, Takaya Honda, Zima Anderson, Gemma Donovan, Ben Hall, and Tim Kano.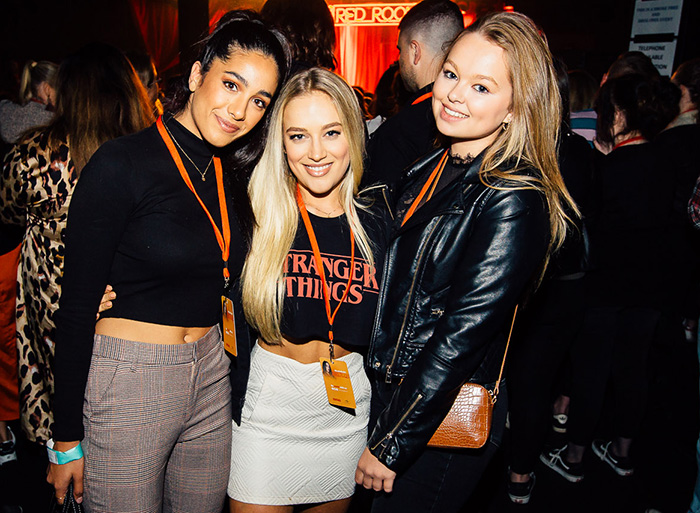 Olivia Junkeer, Zima Anderson, Gemma Donovan