Lucia Elliott joins Boomtown as new marketing lead for the regional media owner collaborative, bringing with her more than 20 years' experience as a marketer and working in agencies.

In her new role Elliott is responsible for leading marketing as Boomtown seeks to change advertiser and agency perceptions of regional Australia and attract additional advertising dollars to the 8.8 million Australians living in regional Australia.

For the past seven years, Elliott has run her own marketing consultancy, Creighton Ward. During that time she has worked with several high-profile organisations, most recently spearheading the full marketing and events program for Sydney Airport's successful SYD100 Centenary.

Elliott was also Marketing Director at NewsMediaWorks and launched the industry's new measurement currency, Enhanced Media Metrics Australia (emma).

In other roles, she has led the Commercial (TV) Producers Council where she has increased membership by more than 100% in the past year. She launched Fairfax's inaugural The Australian Financial Review Business Summit, delivered strategic, education programs and industry events for the Advertising Council Australia and has consulted to the Audited Media Association of Australia.

She has also worked in agencies including George Patterson Partners, Mojo, The Campaign Palace on many blue chip brands including Coca-Cola, Unilever, Nestle, KFC, ACP Magazines, News Digital and Nine Network and Hoyts.

Elliott joins Boomtown as it launches its expanded education masterclasses for media agencies and marketers, which will include national online and face-to-face sessions, and the much-anticipated launch of the Boomtown Hub, designed to make planning of regional media easier.

Boomtown Chairman, Brian Gallagher, said: "Regional Australia is truly at an inflection point this year, as the pandemic has resulted in many people reassessing their lives and deciding to migrate to a sea or tree change as 'work from anywhere' becomes the norm. In addition, domestic travel to regional Australia is booming, as people rediscover their love for our diverse regions.

"This coupled with the 8.8 million – and rising – Australians living and working in regional Australia, is a perfect time for advertisers to take advantage of this lucrative audience. Lucia will lead our marketing activities as Boomtown launches into a busy and exciting 2021 and her wealth of client and agency experience will be invaluable to our team."

Commenting on her new role, Elliott said: "I became particularly engaged with and attached to regional markets during my time visiting 30+ news media sites – from Bundaberg and Burnie to Bunbury and back – on the annual roadshows at NewsMediaWorks. So the chance to take the much loved and highly respected Boomtown brand to the next level at such an exciting time for regional media, was an opportunity too good to miss."

Elliott's appointment is effective immediately.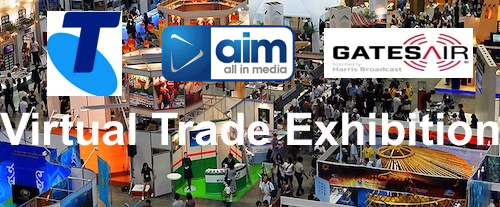 ---
Subscribe to the radioinfo podcast on these platforms: Acast, Apple iTunes Podcasts, Podtail, Spotify, Google Podcasts, TuneIn, or wherever you get your podcasts.