Did we catch you? What's the date?
Yes, it's April Fools Day!
ABC Chair, Ita Buttrose, has been secretly planning a return to radio, hosting a new daily talk show featuring high profile international guests including Oprah, Boris Johnson, Malania Trump and Alan Jones said to have already signed her wish list.

Sources with knowledge of the top-secret project spoke exclusively to radioinfo under strict condition of anonymity. We understand that the program, with the working title, Ita's Stars are Bigger than Yours, will be networked daily across the entire ABC Local Radio Network. It will also be syndicated worldwide.

So far, it has generated some interest from the BBC, Canada's CBC and the LPC in Lapland.

The idea for the show is said to have come from the Prime Minister, Scott Morrison, who appointed Ms Buttrose to her role as ABC Chair and remains a close friend and confidant. It is thought that Mr Morrison, keen to establish a better rapport with women, will use his position to lure heads of state and other hard to get, mostly female celebrities, as diverse as Dame Edna and the Muppet's Miss Piggy onto the program.

radioinfo has been told that Ms Buttrose is determined to change the highbrow image of ABC Radio by inviting more lowbrow guests onto her program, giving the brand more of a "raised eyebrow" feel.

Planning for the show has been fast tracked and is expected to be launched on April Fool's Day, 2022.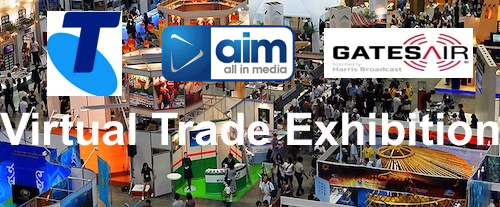 ---
Subscribe to the radioinfo podcast on these platforms: Acast, Apple iTunes Podcasts, Podtail, Spotify, Google Podcasts, TuneIn, or wherever you get your podcasts.