Ben Carney and Nathan Bongiovanni are busting out the bangers from Bunbury and are broadcasting across the whole country every Saturday with their new national show, The Saturday Night Party Playlist.

It's the first time a show coming out of regional Western Australia has ever been heard in 50 markets after the Hit Network put the call out to all regional announcers to pitch and build a brand-new radio show that they would also host.
Head of the Hit Network, Gemma Fordham, says, "We were so impressed by the brilliant ideas our announcers in the regions had for a national show and Ben and Nathan's The Saturday Night Party Playlist was the perfect idea for right now. The house party is back in a big way after a year of lockdowns and restrictions, and it is a genuine thrill for us to have a truly national show coming out of Bunbury. We are so proud of the depth of talent we have in regional Australia and love working with them to bring what they are excited and driven about to life."
The Saturday Night Party Playlist takes requests and shoutouts from house parties all across Australia from 7pm-12am and on their first night last month Ben and Nathan had 557 calls to the show, almost two calls a minute, as listeners embraced celebrations at home.
The Saturday Night Party Playlist hosts, Ben and Nathan, said: "It is such a blast to be given the chance to put your own ideas to air. It is not lost on us that two blokes in Bunbury get to have fun every Saturday night with people listening to us on iconic stations like The Fox in Melbourne, B105 in Brisbane, all the way over to Mt Isa, down to Bendigo and back up to Broome. We reckon the house party is here to stay and will keep building our community of revellers across the country."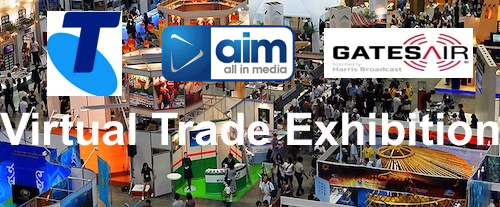 ---
Subscribe to the radioinfo podcast on these platforms: Acast, Apple iTunes Podcasts, Podtail, Spotify, Google Podcasts, TuneIn, or wherever you get your podcasts.