Murdoch University's Campus Radio course has returned to community radio airwaves for another year, with over forty students taking part, the largest cohort of students participating in the unit yet.
Running from April 22nd to 31st May, the student-operated radio station is conducting a grand total of ten shows across the week, from 3pm to 5pm.
Programming includes music shows by 'Murdoch on the Dance Floor' and 'Stuck on Shuffle'; interviews and chat with 'Tools Down Friday' and 'Arvos With Abbey'; creative radio with 'Con-Finement' and 'The Collective', and even world history during the show 'Fort Brox'.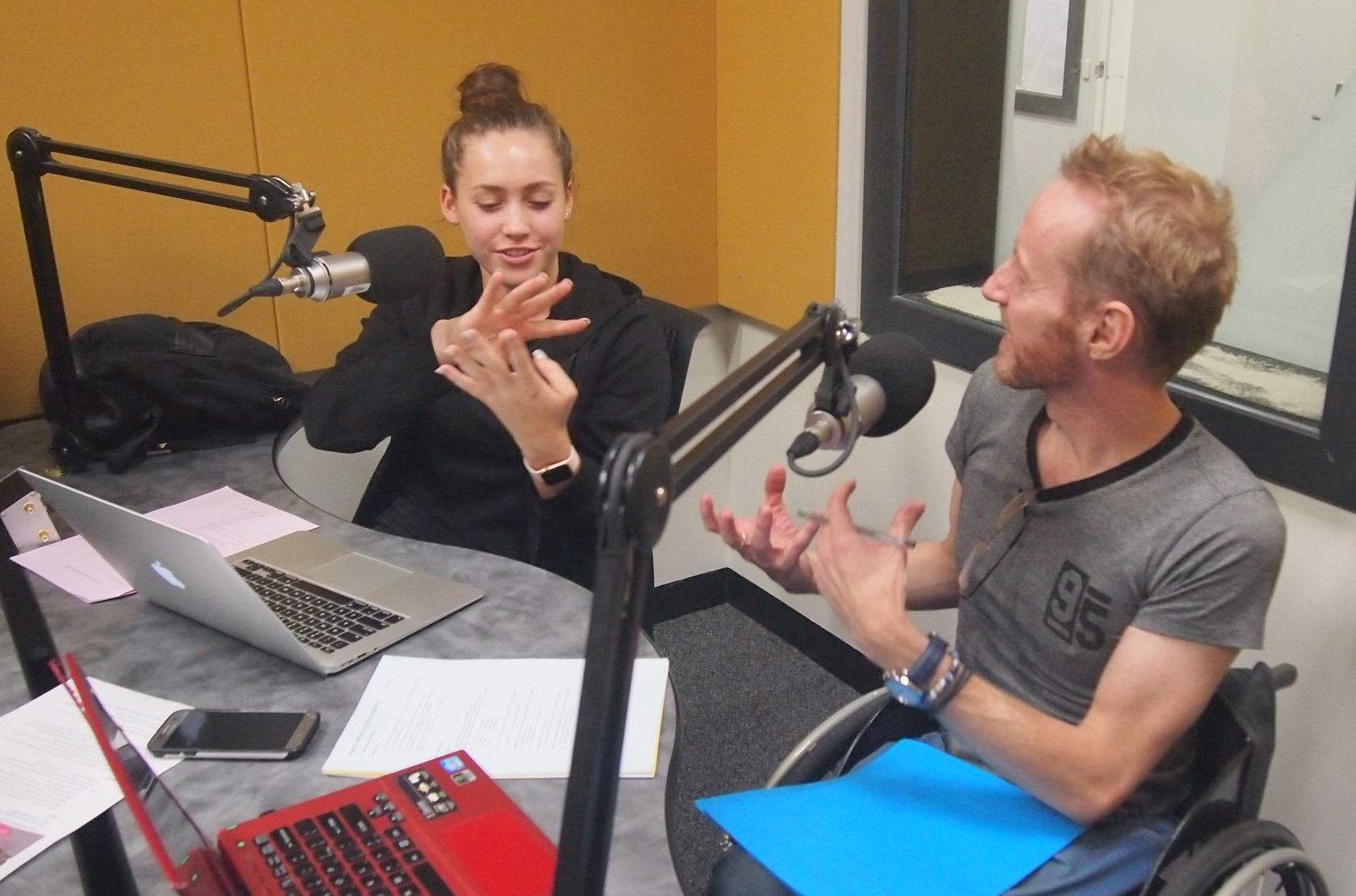 Holly Bolton and Clinton Little
Regular content includes pre-recorded interviews, news, weather and sport updates, outdoor broadcasts as well as live shows with interviews, reviews and campus events.
The class of over forty enrolments means they are working on social media, branding, promotions and research, as well as the day-to-day business of presenting, producing and editing show content.
Course co-ordinator, Dr Simon Order, says "Radio Fremantle gives the students a fantastic opportunity for the students to broadcast and bring together all the skills they've developed in the COM313 classes. We have students who are majoring in subjects as diverse as history, biomedical science, drama and film, but are united in their enthusiasm for broadcasting their passions and insights by enrolling in the radio courses'.
Campus Radio 2019 shows continue in the long-running unit that has been available to study at Murdoch University since the early 80s and has continued to grow in popularity since that time.
This year's shows can be heard on Radio Fremantle 107.9fm in Western Australia, and also broadcast nationwide on 90.7fm in Melbourne, SYN on digital radio and around the world via syn.org.au.