Three new entities appear in Triton Digital's Top 100 Podcast Ranker this reporting period, including This is Actually Happening (Wondery), Watch What Crappens (Stitcher), and Bunga Bunga (Wondery).
Stuff You Should Know (ARN/iHeartMedia) remained in the #1 spot as the most downloaded podcast in the country in September.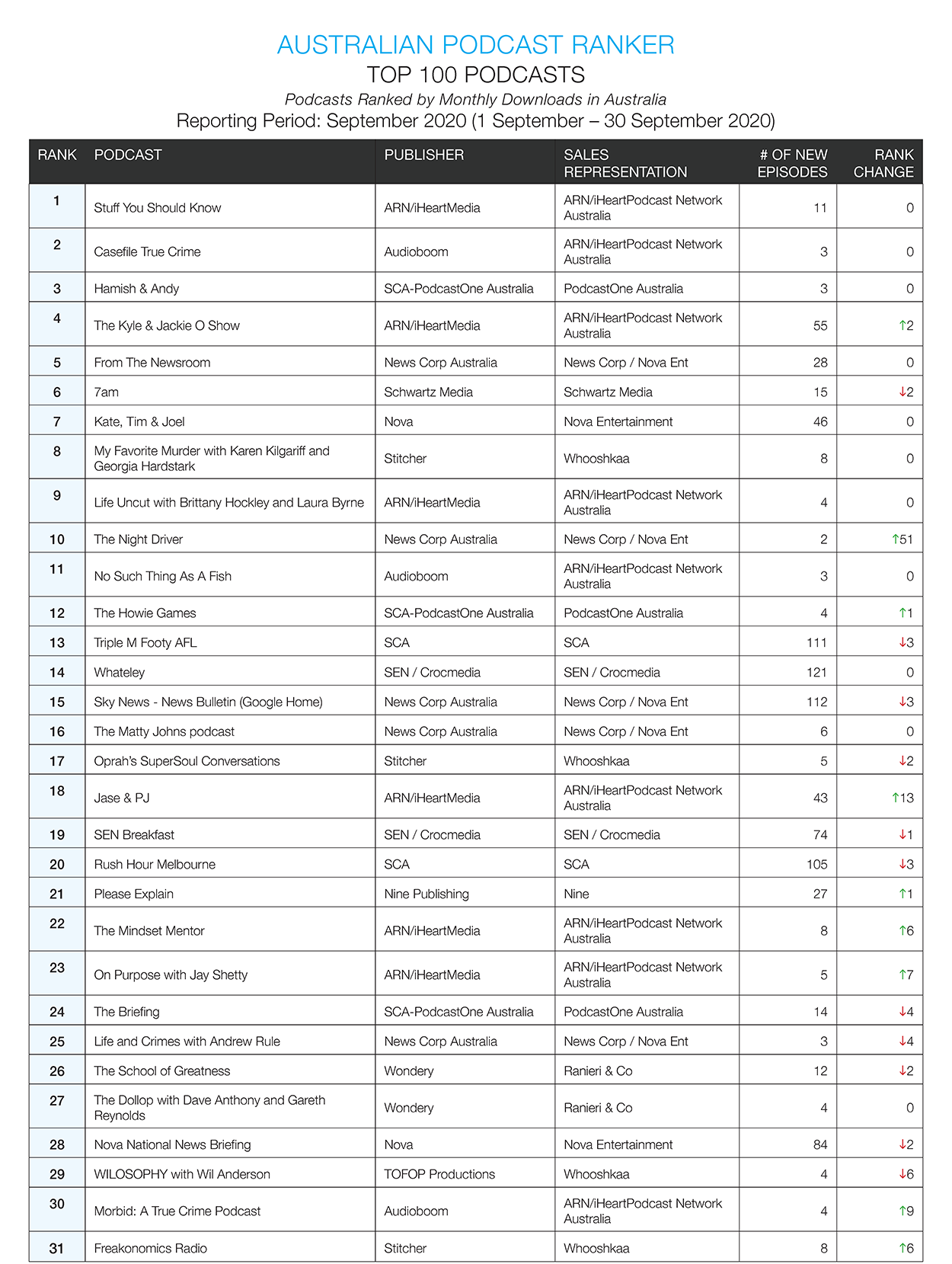 As for the All-Australian Top 100, three new entities appear this reporting period, including The New South Wales Briefing (SCA), League Pass and Chill (News Corp), and The Imperfects (ARN/iHeartMedia).
Casefile True Crime (Audioboom) remained the #1 spot as the most downloaded podcast in the country.
The Podcast Ranker figures do not currently include the ABC or SBS. While the figures are not directly comparable nor audited, the Chartable ranker of Australian iTunes podcast usage may give an idea of where ABC podcasts sit within the overall ranking. Using the Chartable list, ABC Radio's Conversatons and Coronacast rank in the top 10. Whether this also applies in the Podcast Ranker figures is unknown. radioinfo was told some time ago that the ABC was expected to join the Podcast Ranker metric soon, but as yet this has not eventuated.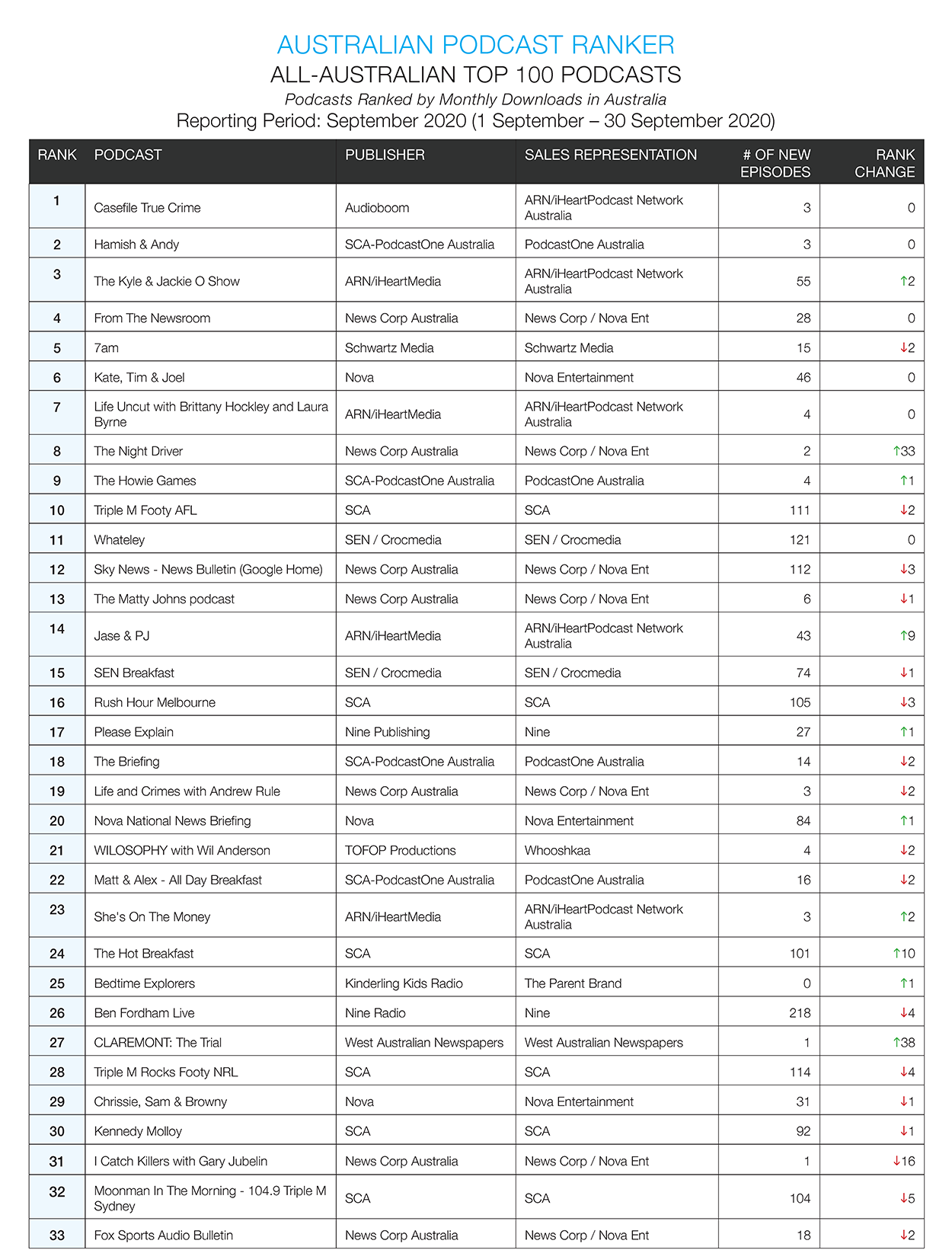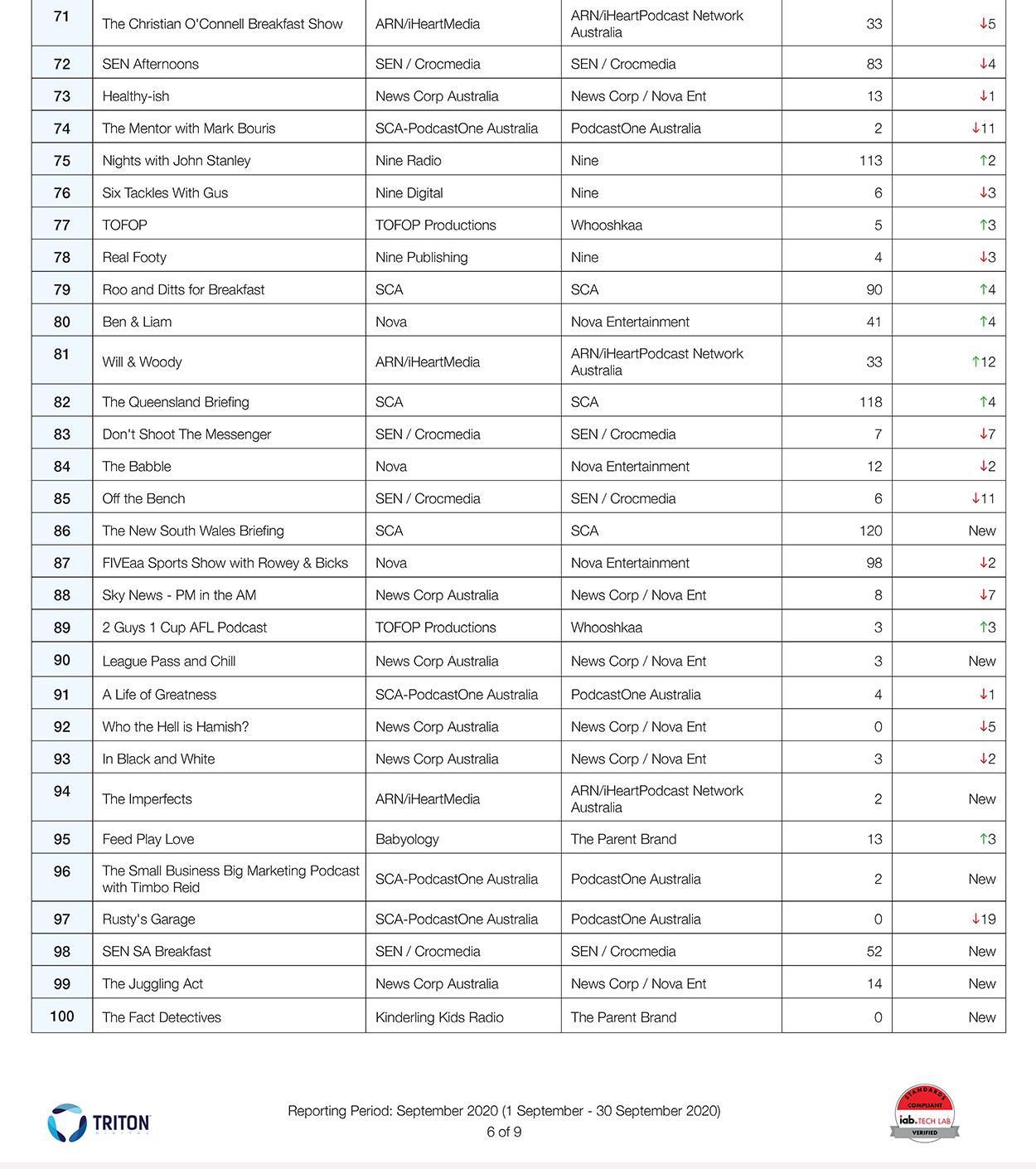 Total downloads of all shows by all participating publishers in the month of September is 48.7M, up from 46.7M in August.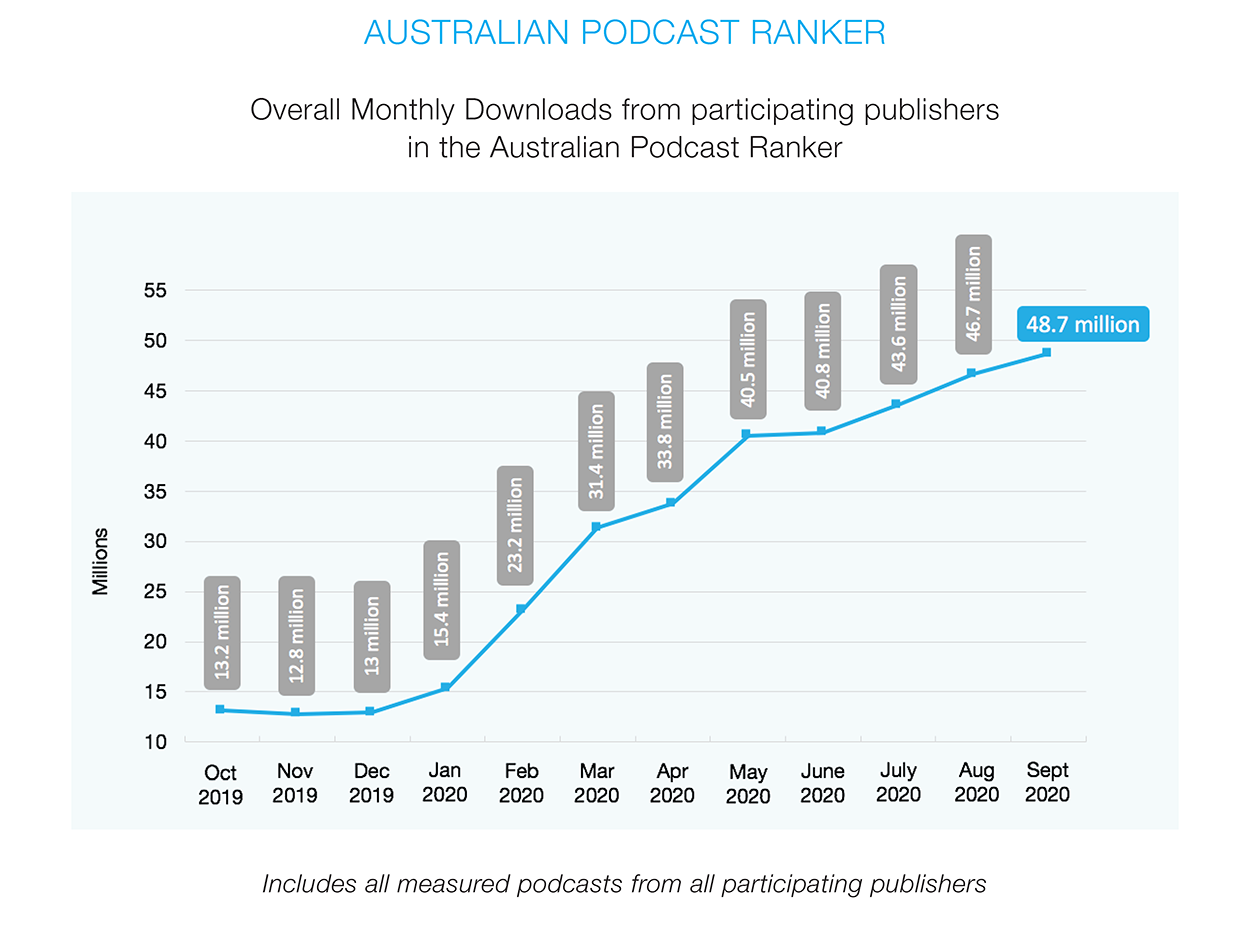 THE SPIN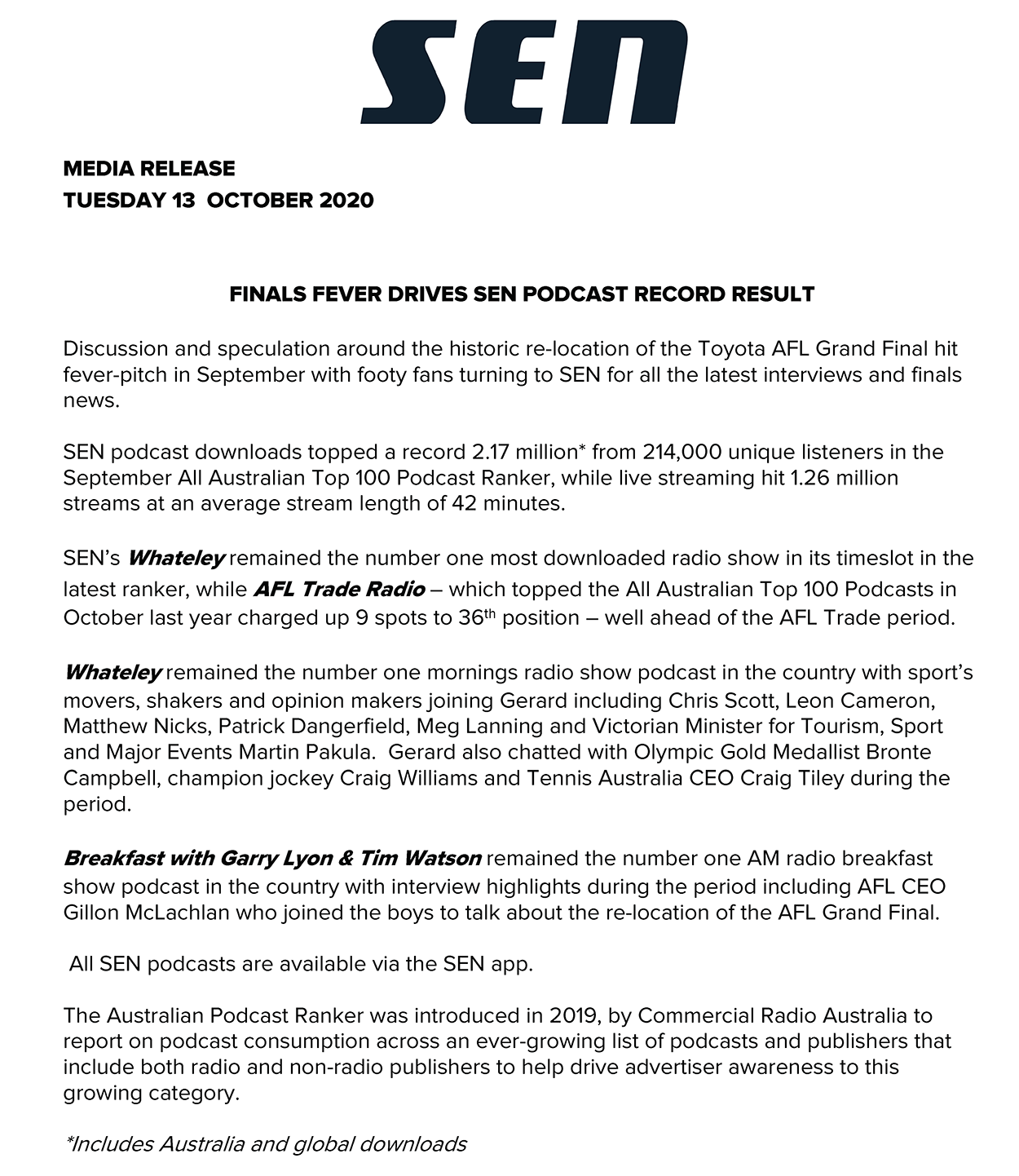 ---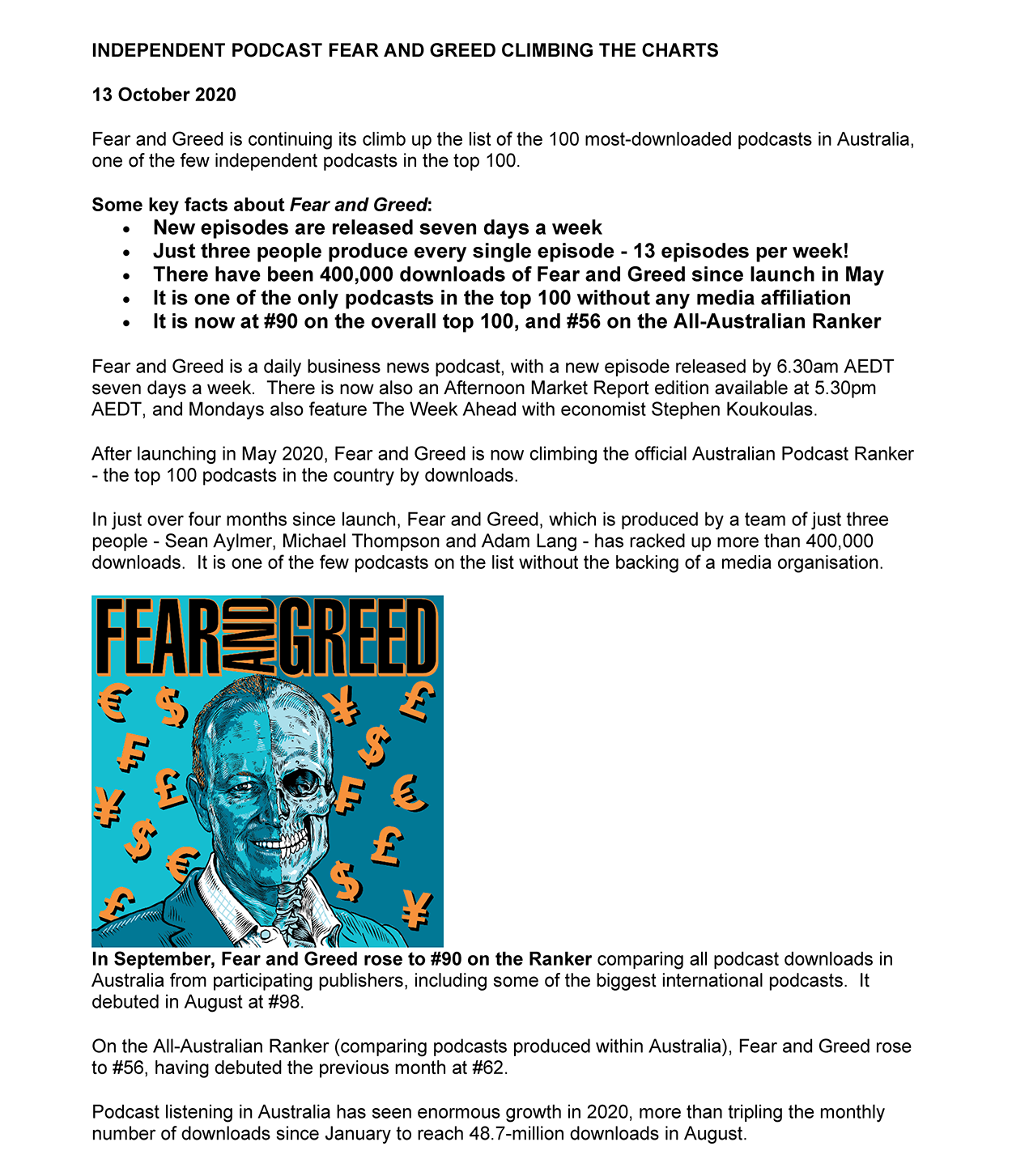 ---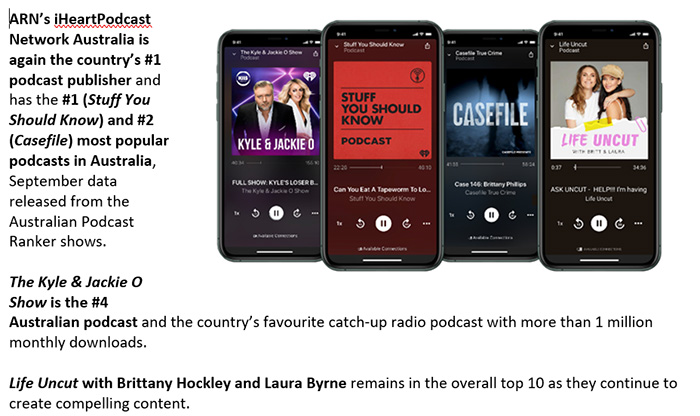 ---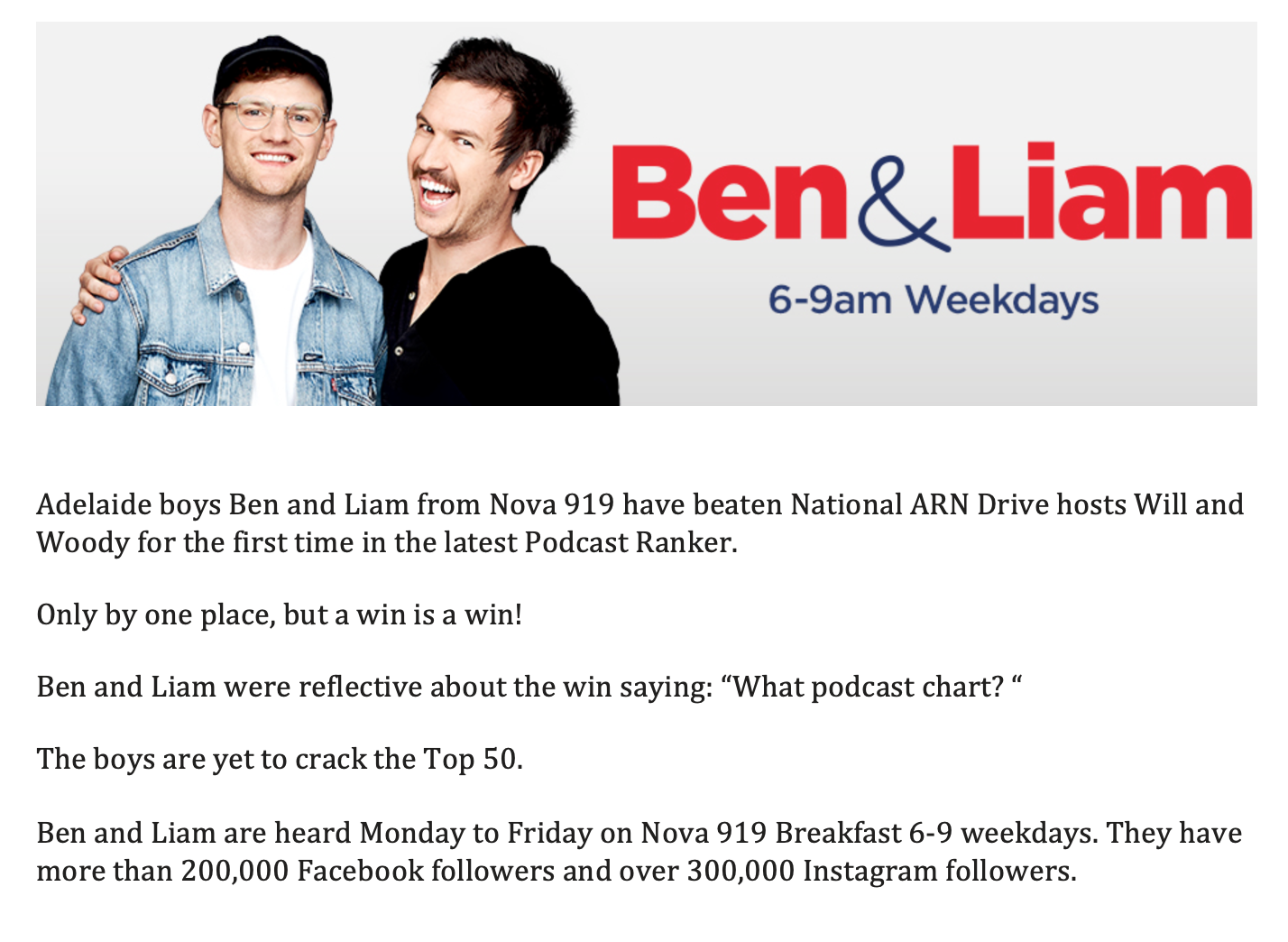 ---
Subscribe to the radioinfo flash briefing podcast on these platforms: Acast, Apple iTunes Podcasts, Podtail, Spotify, Google Podcasts, TuneIn, or wherever you get your podcasts.