The Community Broadcasting Association of Australia has begun unveiling the program for the upcoming CBAA Conference 2020.

Featuring a host of local and international sector thought leaders across a four-day program and running from Wednesday, 28 October to Saturday, 31 October, this year's conference will be delivered entirely online.

The virtual conference comprises 20 online sessions and workshops, honing in on four key areas for knowledge development, The Show, The People, The Business and The Tech.

Sessions this year include Constructive Journalism with Denmark's Constructive Institute Founder and CEO Ulrik Haagerup, who will shed light on how to respond to an excess of sensationalism in today's news culture.

'How do we attract volunteers and nurture them to stay?' presented by Volunteering Australia, and 'Difficult Conversations: Build on communication skills you already have' with Dr. Julie Crabtree.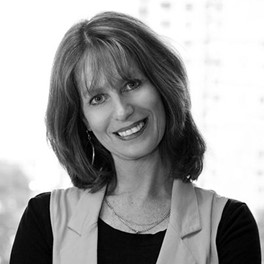 Gain insights from sector leaders on the ins and outs of running a station as part of The Business, perfect for station managers and staff, chairs and board members

Sessions include a practical "how to" with Media Sales Specialist Stephen Pead on attracting and engaging sponsors for ongoing support and partnership.

Upskill with tips and advice to improve technical knowledge, including hardware, software and operating remotely.
Join 'Podcasting: Curation, Story Structure' to hear conference partner CMTO's
Mikaela Ford
host a stellar panel of experts delve into the form, followed by a Q&A to answer all those burning questions.
CBAA CEO Jon Bisset, says, "The Conference will be more accessible to the community radio sector than ever before and it's our hope that everyone, including Board Members, staff, program makers and other volunteers, will join us online.

"This year, challenges presented by COVID-19 have uniquely tested our sector, which has demonstrated its strength and resilience to overcome. At the Conference, we're looking forward to consolidating our learnings, and uniting the community to continue to build our capacity and capability from strength to strength."
---
Subscribe to the radioinfo flash briefing podcast on these platforms: Acast, Apple iTunes Podcasts, Podtail, Spotify, Google Podcasts, TuneIn, or wherever you get your podcasts.