In a DBS2017 session titled The Changing Media Business – Opportunities for Broadcasters, held in Malaysia, a range of viewpoints were presented on where the opportunities are.
Managing Director of Megahertz Ltd Jon Flay talked about the importance of systems integration in moving broadcast businesses forward.
Designing new studios or investing in new technology is no longer just a job for the engineering department, it should become an opportunity for the business to drive change and look for improvements. Flay's company works in Europe and Asia integrating the technical and business objectives of technological change for broadcasters. His advice is to consider the balance between capital and operating expenditure. In the past when a broadcaster considers new technology, they considered buying equipment, but now there are alternatives such as cloud storage and browser based apps, where you may not need to buy storage or software, but you will have to pay for usage or pay an operating fee. In many cases this may be a better solution then making one big capital expenditure investment in technology that may be outdated quickly.
"Some workflows are working well in the cloud, remote services are becoming part of our operations now. You can expand for big events and contract when the demand is lower.
"New technology is not just a technical project any more, you must have a strategy to implement operational change as well," said Flay.
He outlined the top issues of concern to broadcast companies when they are changing technology.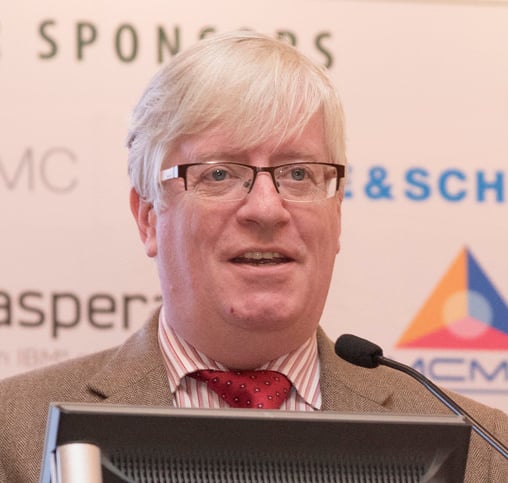 Peter Bruce from the IABM not for profit trade association spoke about the top issues of concern to broadcasters, gathered from a survey of members last year. Some of those are:
The ever increasing cost of live sports rights was of concern to radio and tv broadcasters. To solve this problem Peter's research recommended that broadcasters seek out local sports and invest in covering them because it will build loyalty and new audiences.
The growth of cloud technology is another key issue for broadcasters. Stations that are in countries with well developed resources can make good use of this type of dynamic storage, that is scalable depending on need and price.
Ad blocking has become another issue for broadcasters. The opportunity to monetise the online versions of your broadcast content is enhanced by the ability to display ads, but the growth of ad blockers is decreasing the opportunities in this area. Peter Bruce advised that there is now a move to technology that can circumvent the ad blockers.
Multiplatform delivery is a priority for all broadcasters, and they are looking for technological ways to create once and publish to many platforms in a way that is quick and cost effective.
Social media and analytics are also of great importance for broadcasters. The expansion to social media platforms has demanded more time and effort from program makers, so analysis of how the audience is consuming that content is important so that the efforts can be focused most efficiently.
Content delivery over IP is also an important consideration for broadcasters, which brings with it considerations of bandwidth capacity, streaming costs and network capacity.
AMT's Steve Ahern (pictured above at the conference session) spoke about overarching trends he has observed by working with broadcasters in the Asian region.
"Changing consumption patterns are forcing broadcasters to evolve and become smaller, faster, cheaper and social," said Ahern. He also advised broadcasters to make sure all staff understand the economic bottom line of the business and think about the need to continuously reduce costs and increase revenue.
Successful modern media companies have a few characteristics in common, according to Ahern, who identified the following areas:
Form and support small pioneer teams in your organization when you face a problem to solve.
Broadcast businesses are high risk, but broadcasters should not avoid risk, they should manage it, because to be successful in the modern environment there is a need to take risks.
Try fast – fail fast – learn fast. We don't really know which technologies will win and which will fade away, but there is a need to try everything. If it fails, don't worry or punish the people who were working on it, learn from the failure and move on to something else that is working better.
Empower staff to solve problems and act autonomously, because things are moving too fast for broadcasters to have long slow chains of command or approval processes.
Using data from the most read stories on the AsiaRadioToday website, Ahern identified the priority topics of most importance to broadcasters, as illustrated in the slides below.