Coles Radio serves up another top shelf survey result leading the DAB+ stations across the 5 metro survey areas.

With 274,000 listeners, Coles Radio leads the 80's stations (WSFM, Gold, 97.3, Mix, 96FM) with 257,000 listeners, from the 90's stations (KIIS, 97.3, Mix) with 238,000.

Double J is only just behind with 235,000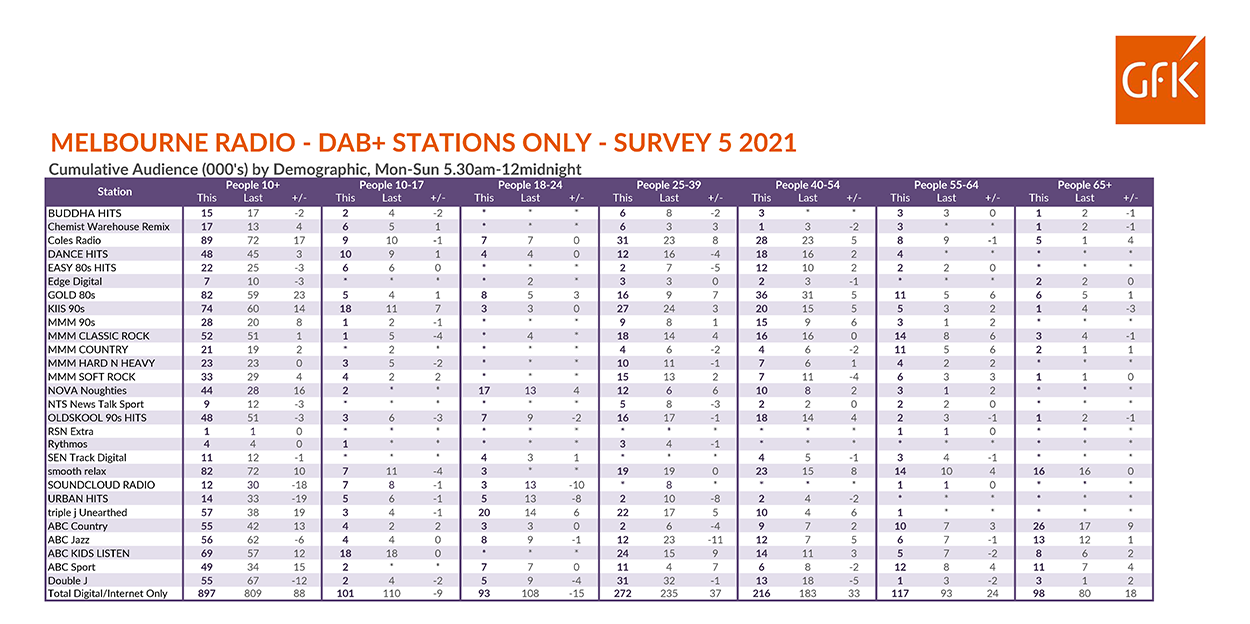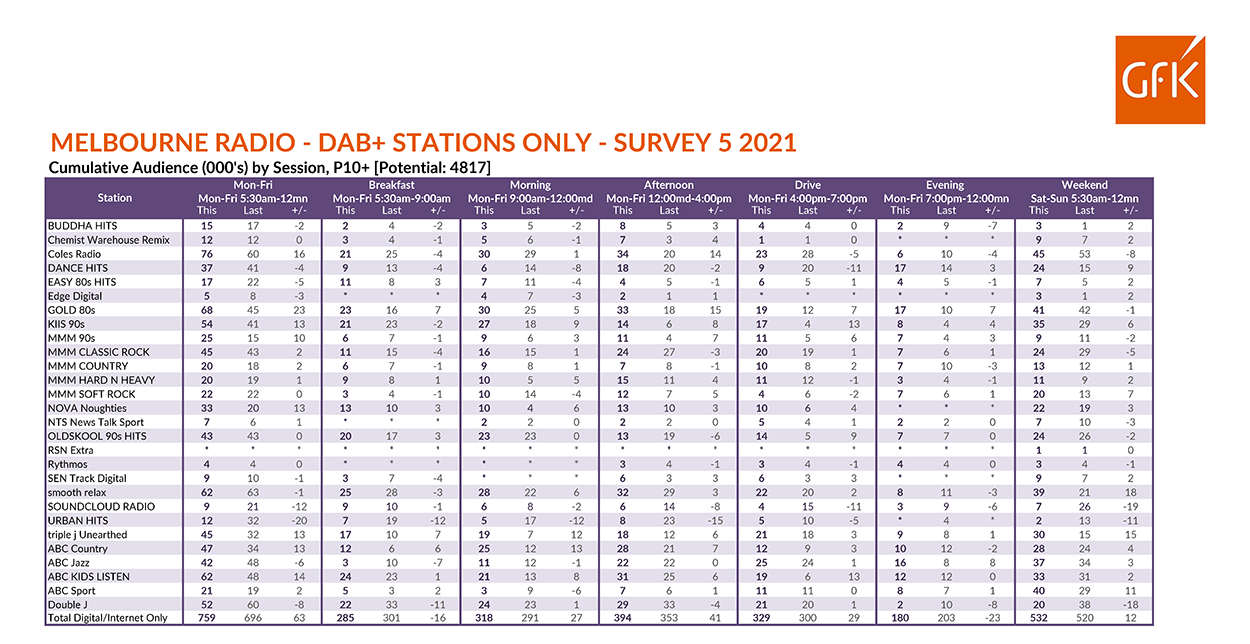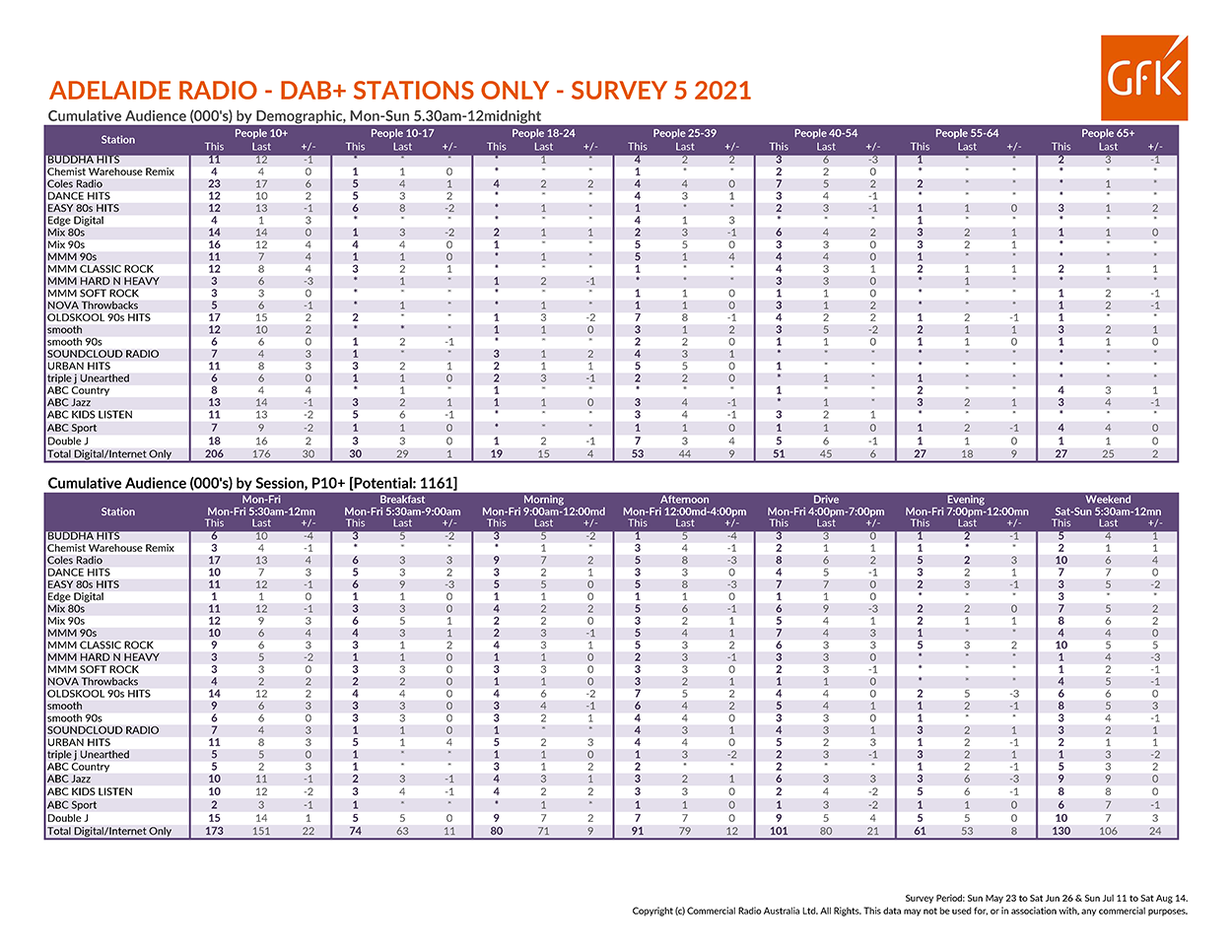 Related reports:
Cumes: Kyle & Jackie O still have the numbers, but Sammy J is just behind
Breakfast Trends: Trend Graphs tell the story of breakfast across the nation
Marketing & PR: Spin Cycle
Raw Results
Previous survey results here.