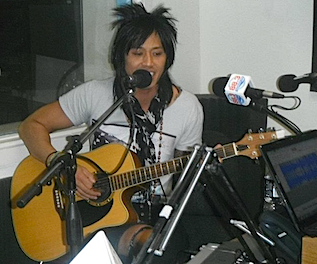 The Community Broadcasting Association of Victoria and Music Victoria will be holding a special promotion called Play VIC Week on Statewide Community Radio next week, with Victorian singers and bands being featured. Mitchell Community Radio President Mark Perrott has told radioinfo, the CBAV has received "lots of requests from Bands to play their music and many stations will be having music live to air sessions."
"Victoria has such a wealth of musical talent, and such a strong network of community radio stations, that "Play Vic Week" is a great initiative," says Music Victoria CEO Patrick Donovan.
As the peak body for contemporary music, the celebration and promotion of Victorian artists is one of Music Victoria's key roles. Donovan says many community stations are already supporting their local artists, "but this is a great chance for broadcasters to seek out what else the state has to offer."
"Radio is still one of the best platforms for artists to gain exposure, and it's great for listeners as well, because often they can go and see these artist play at their local venue."
Famous Victorian musicians include big names such as Kate Alexa, Vanessa Amorosi, Zoe Badwi, Daryl Braithwaite, Anthony Callea, Kate Ceberano, Judith Durham, Renee Geyer, Kylie Minogue, Helen Reddy, Normie Rowe, Diana Trask.
One station, Southern FM (pictured above), in the bayside Melbourne suburb of Mentone, has been doing regular live music sessions on Sunday afternoons since 2009 and the long list of musos that have passed through the studios is full of now familiar names. Stations like Southern FM will be ramping up their Victorian music playlist even further during Play Vic Week.
The CBAV has put out several lists of up and coming Victorian musicians who could be featured during the special week. Click here and here for two of the band suggestion lists.