A number of community radio stations have interrupted their regular programming today to celebrate the diversity and independence of community radio.
We reported yesterday that Triple R in Melbourne is dedicating all of today's programming to Keep Community Radio Day Of Action. You can expect to hear lots of your favourite announcers, special guests and live performances throughout the day to remind you of just how important this campaign is to the future of community radio as a whole.

The station has stated in a release, "Due to federal budget cuts, the future of community radio is at risk! The Federal Budget cut $1.4M per year to community digital radio. The funding is essential to keep community radio on digital, which is vital to the future of Triple R and the community radio sector as a whole. Unfortunately AM and FM will eventually go the way of analogue TV, and 20-25% of listeners are already listening on digital."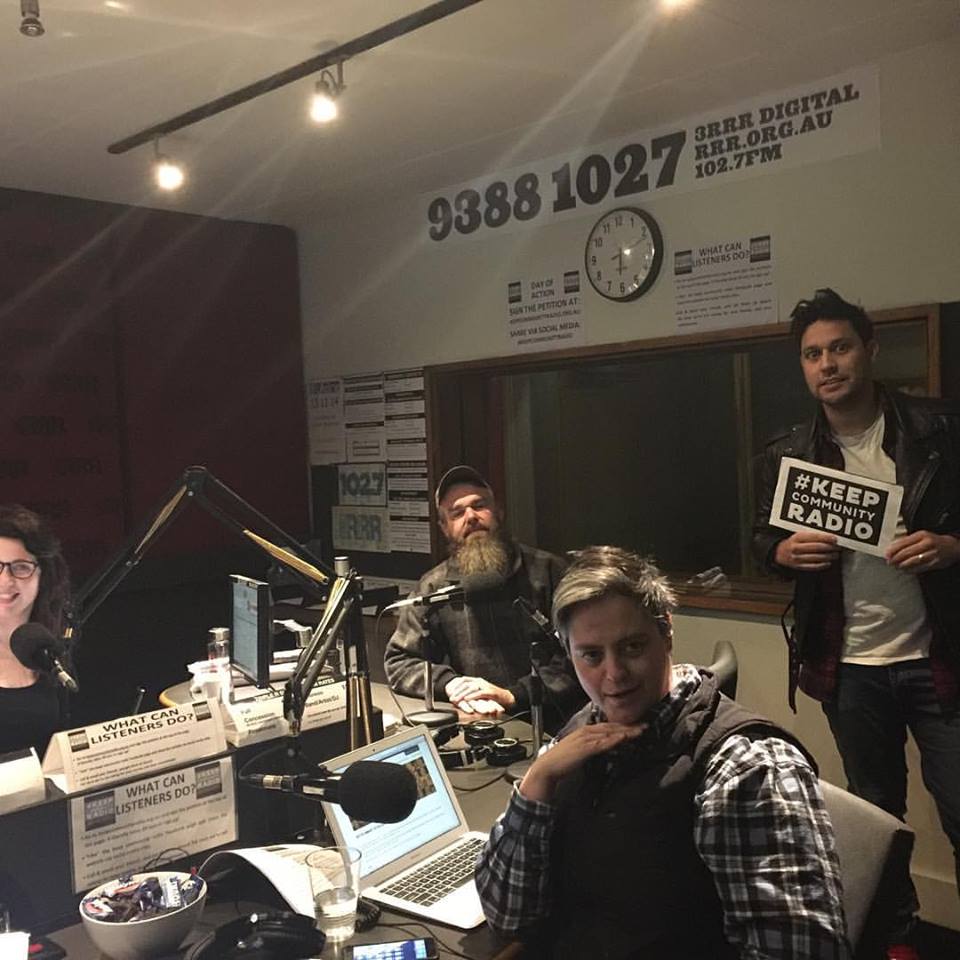 Alongside Triple R, 7 other Melbourne community radio stations are taking part on the day with special programming- PBS FM, 3CR, SYN FM, Vision Radio Australia, 3ZZZ FM, 3MBS and 3 Kool n Deadly. With 3CR, SYN and PBS doing a radiothon style approach to driving petition signatures and 4EB in Brisbane focusing on the impact of the cuts to Ethnic Broadcasting.
4ZZZ 102.1FM in Brisbane who will interrupt regular programming on analog to highlight unique programming they offer on ZED Digital, their DAB+ service. 4ZZZ personalities Nathan, Caroline & Branko will showcase the specialist music & cultural programming that ZED Digital has become renowned for from 11am – 6pm.

Fresh 92.7 in Adelaide will be talking about the campaign on air all day and through social media posts on Facebook, Instagram and Twitter with updates and videos of support from musicians, local politicians, and other friends of the station.
The Fresh 92.7 Street Team will be out and about collecting signatures, so keep listening to the radio station to find out where they'll be.
Also regional stations are getting behind the campaign and playing spots and having discussions encouraging listeners to sign the petition.
As we reported yesterday Labor and the Greens have committed continuing funding to community radio.
If you'd like to support community radio, you can sign the petition at keepcommunityradio.org.au.