Chart Highlights – 19 March 2020
High Point: Doja Cat gains 123 spins to No.5 with 'Say So'​
Local Music: Tones & I's 'Bad Child' debuts at No.25 with 337 spins​
New Release: The Killers land at No.37 with new track 'Caution'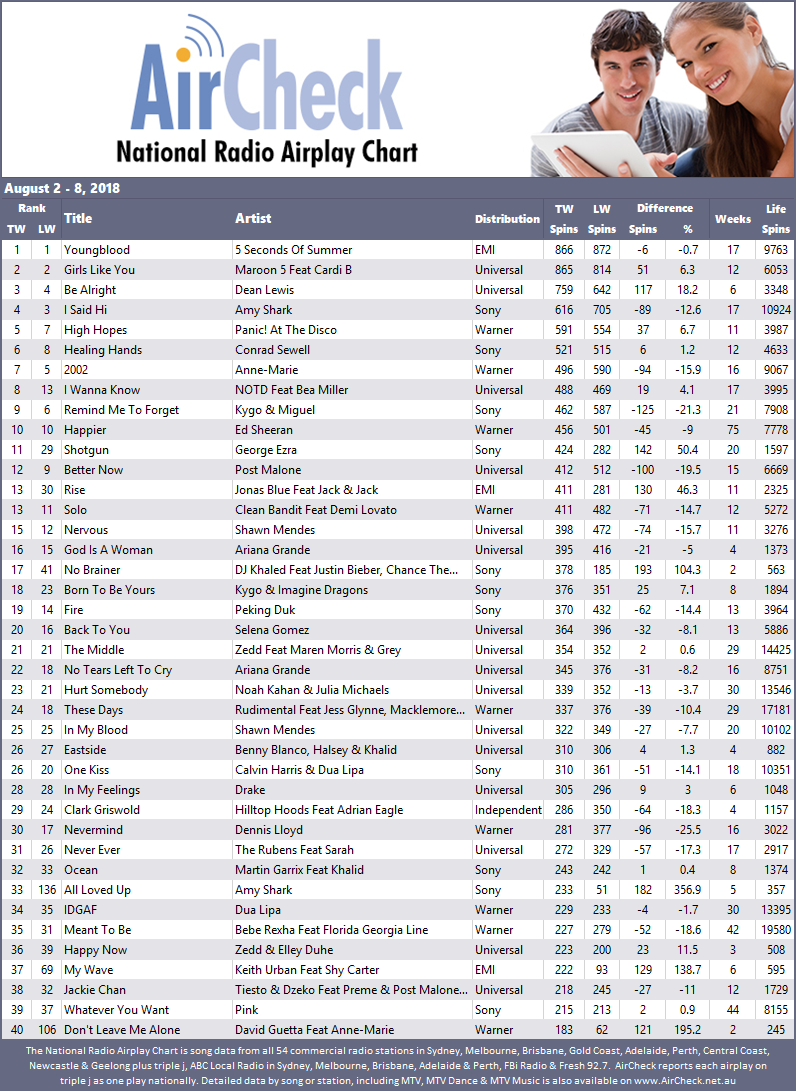 This week Doja Cat's 'Say So' reached a new high point, landing at No.5 on the AirCheck National Radio Airplay Chart, after climbing 6 frames.

Across Australia, 21 stations spun the track with The Edge Sydney out in front adding 53 instances. The Nova network had the track on high rotation, accounting for a third of the week's airplay.
Tones & I delivered new music to the chart with 'Bad Child' at No.25. In its first week of tracking, the song garnered 337 spins across 17 stations. Fox FM Melbourne and Hit105 were early supporters for track, each adding 34 plays.
The Killers latest release 'Caution' landed at No.37 receiving 167 spins across 18 stations. Melbourne SCA stations Triple M and Hit101.9 were the top spinners of the track, each adding 18 spins. The song earned spins across all Hit and Triple M stations as well as triple j, Mix94.5 Perth and Hot Tomato on the Gold Coast.
---