The first in a series of columns from Melbourne radio legend Doug Aiton

First, I must introduce myself. I last hit the Melbourne airwaves about 25 years ago. In those days many people used to greet me by saying: "are you Doug Aiton. I used to listen to you every day…"
Nowadays, people are more likely to say: "are you Doug Aiton? My mother used to listen to you every day…."

Well, I'm still here.

Now I am 77, and living in retirement at Ocean Grove, where I do a weekly program on The Pulse, a Geelong community station.
Although I finished my public career in radio, I actually started in newspapers as a copy boy at the Melbourne Herald back in 1963. I progressed from there to the South Pacific Post, The Age, and The London Times.
When I was in my late 30s I gave radio a try, ended up at 3DB, and then leapt to 3LO, now called ABC Radio Melbourne

The difference between newspapers and radio was greater than expected; I found that my work for newspapers was read by the consumers, whereas my work for radio was listened to by the consumers.
The difference was remarkable. In newspapers I was just a cog and they responded similarly. That is, to a vast newspaper. In radio the listeners responded to a person, one person, me. This was unexpected, although I don't know what I did expect. However, I became the object of their criticism. By "I" I mean that I was carefully analysed and, scrutineered.
My colleague at the ABC, Terry Lane, was vilified as sometimes a communist, sometimes a fascist. I found that I was vilified as sometimes a communist, sometimes a fascist, and occasionally a "lesbian."
This was generally a change but after some time, during which I wrote to the complainers, sometimes in wild terms, I soon learned that another way was better: that is just silence.
My topics in radio were varied. It was called 'current affairs radio.' This meant I had to be somewhat of an expert in politics, showbiz, cinema, sport, human interest, the economy, and daily news. Most of all, people.
Obviously I was not an expert in all of these things, in fact, not in one of them. But, like all current affairs broadcasters, I had a bash at the lot.
Now I am about to write a column for you about my experiences in radio. It will not only contain the reaction of listeners as above, but will also define interviewees, producers, other colleagues, management, PR people, and the rest.
As you can see, it involves a whole lot more than newspaper work. Putting a radio program together, as I did, involved two producers for a start. Eventually, they were selected by me, as seems to me the only reasonable way. I always chose women, not because I am sexist, but because they gave a complete view of men, women and children.
I was doing the Drive time program from 4pm to 6pm. That meant that I and the producers would meet about 10 in the morning, in our off-air office and plan today's program. This involved the current news items, features, and regulars.
Then the three of us would go down to the studio at about ten to 4, settle in, me on the active side of the studio with the microphone, and they sat opposite through a glass petition with the panel operator.
Then I would talk to the chosen subjects of the program, either by telephone or in the studio itself. The coming and going of the guests was controlled by the producers.
Let me tell you what happened next… next column I will talk about interviewing Sofia Loren.
About the Author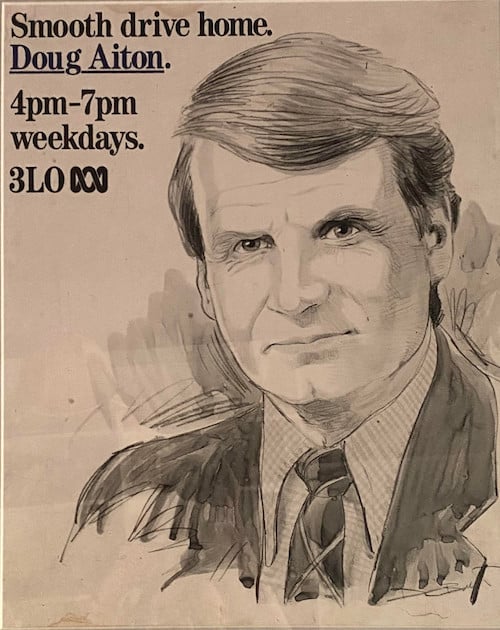 Doug Aiton was the Drive time Presenter at Melbourne's 3LO from 1987 – 1997.
He has a combined past of newspapers and radio including a weekly column for the Sunday Age for about ten years. He is married to Judy and has three children.
Now in his 70s, Doug still presents a regular program on The Pulse Geelong.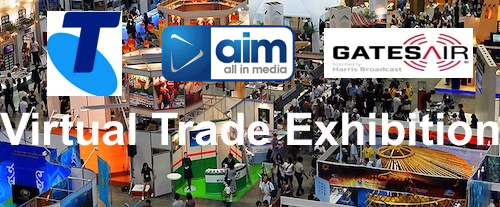 ---
Subscribe to the radioinfo podcast on these platforms: Acast, Apple iTunes Podcasts, Podtail, Spotify, Google Podcasts, TuneIn, or wherever you get your podcasts.