Em Rusciano has told listeners she will be leaving 2DayFM this Friday.

Em is due to give birth to her third child early next year and told listeners she will be spending time enjoying the unexpected arrival of her baby, 18 years after her first daughter was born.

Em, Grant & Ed will have their last show together on Friday with Em's Big Baby Brunch with the team joining 100 pregnant listeners to feast on the ultimate grazing table.

Ash London will joining Grant Denyer and Ed Kavalee on the breakfast show until a replacement is found in 2019.
The Hit Network's Head of Content, Gemma Fordham, says, "Em had a heart to heart with me last month and let me know that she would like to wrap up breakfast hours and focus on her growing family and her other many creative pursuits."
"Em has always been forthright and honest with our listeners, sharing every intimate detail of her life, and she will continue to be part of the 2DayFM family when she can for the remainder of this year."
Em told listeners about her decision to quit this morning on air.
In the most recent survey, the 2Day breakfast shift fell one share point to 3.3%, well below the station average.

As the cume charts in our ratings report from last week show, the breakfast show fell further, to 306,000 listeners, compared with the overall weekday station cume which is almost double the breakfast audience number.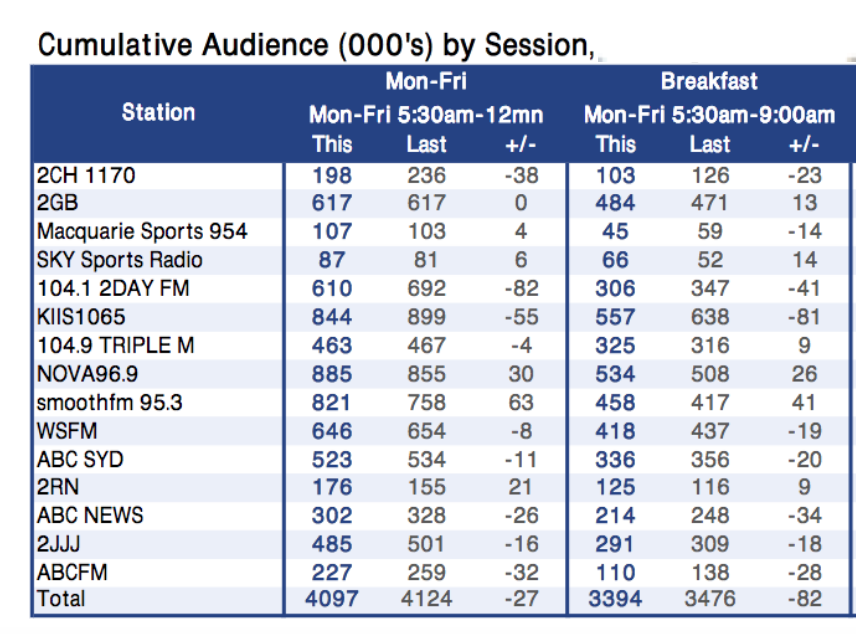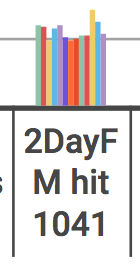 The trend graph for 2Day showed a slight rise for a few surveys from the beginning of 2017, when Rusciano took over from Rove and Sam, and there was a healthy spike upwards in survey 3 this year, but since then the show has slipped further back.