Open day at the Port Lincoln studios.
Port Lincoln's Magic 899 and 765 5CC recently opened their doors to the public and conducted tours of the station, as part of the annual SALT Festival, a 10-day showcase of art, music, innovation and creativity across Southern Eyre Peninsula during April.
The tours included a talk about the station's history, complete with archival photos, a video and stories of how radio was broadcast before computers and technology.
This was followed by a tour of the studios and the control room, and finished with a live broadcast in the station's new promotions room – 'The Next Room', a co-working space for the station's promotions meetings and for staff to chill and get their 'next' inspiration.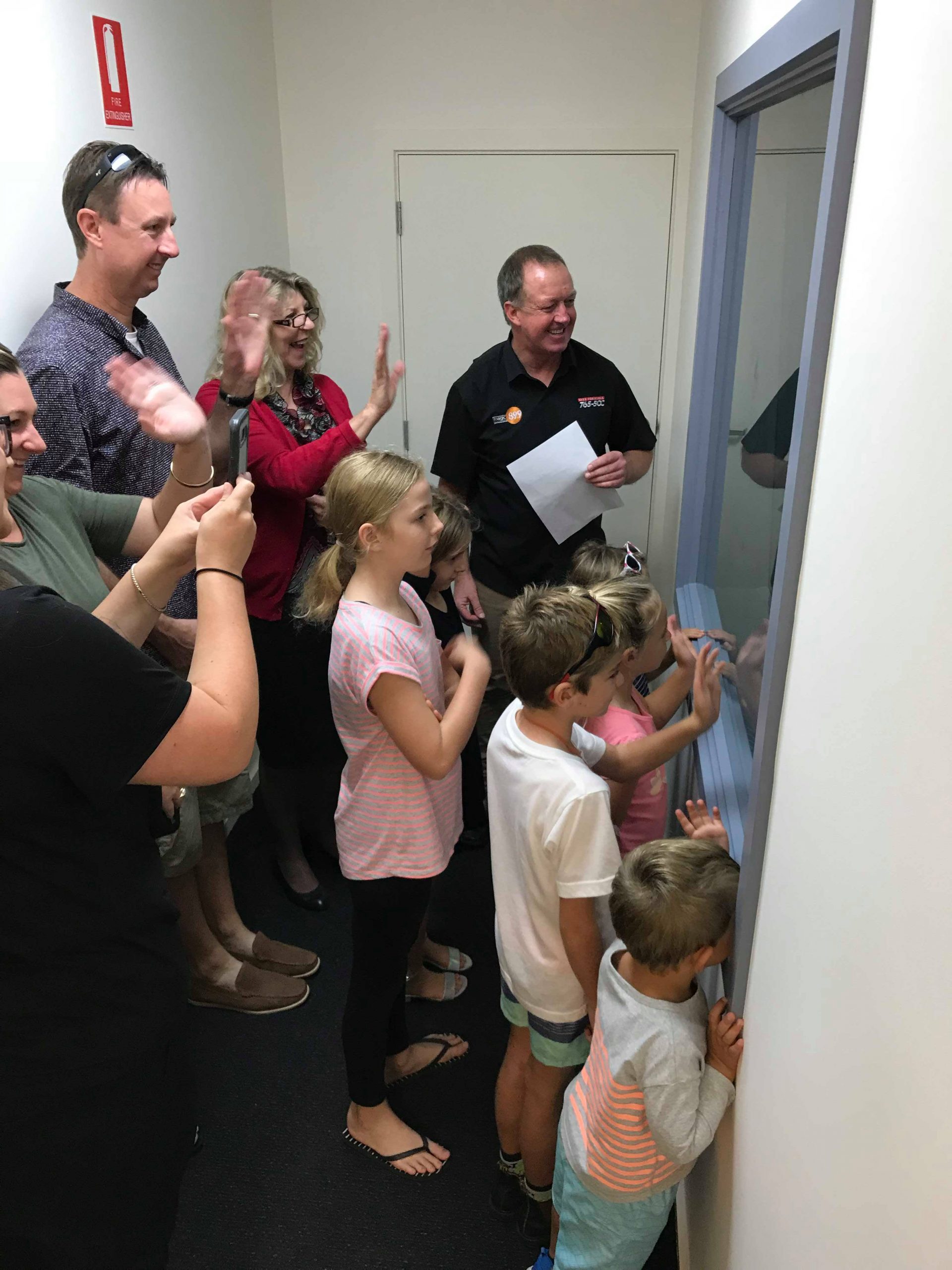 'The Next Room' was developed by the station's General Manager, Darren Allard, in conjunction with Tumby Bay Artist, Robyn Partington, who contributed to the idea and developed the displayed artworks.
The on-air team went live and Darren explained how 'The Next Room' was inspired by a training session he attended at a Grant Broadcasters conference in 2017, when a company called Inventium spoke about developing inspiring spaces to encourage creativity, as opposed to sitting in a boardroom.
The station was lucky enough to have a room in the building that was a perfect fit for this project, and looks forward to the next great promotion to come from 'The Next Room.'