Bob Peters' Analysis of Metro Radio's Financial Performance. Compared to TV and Print, it was pretty good.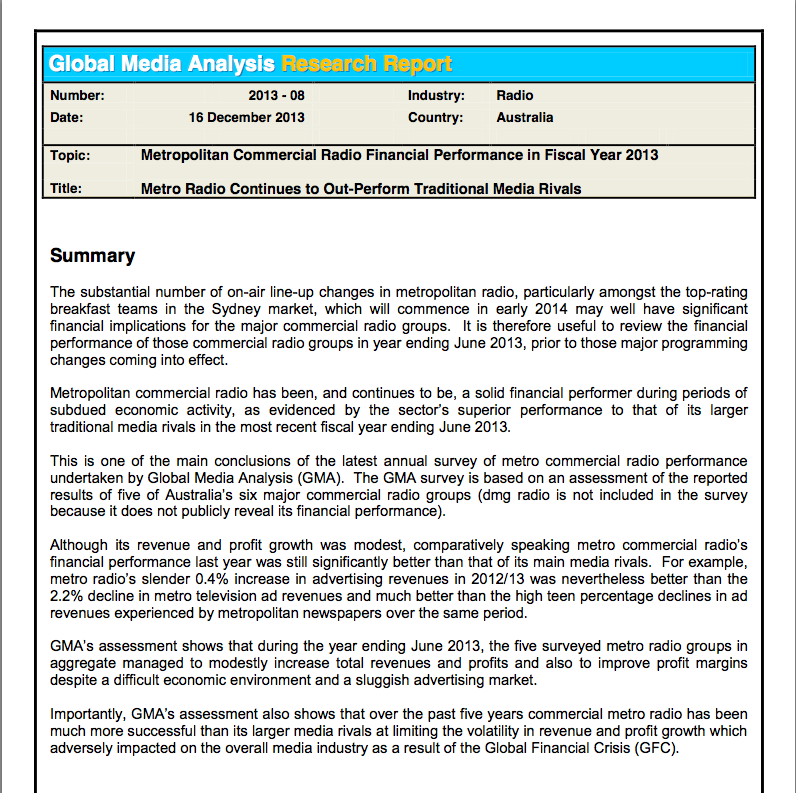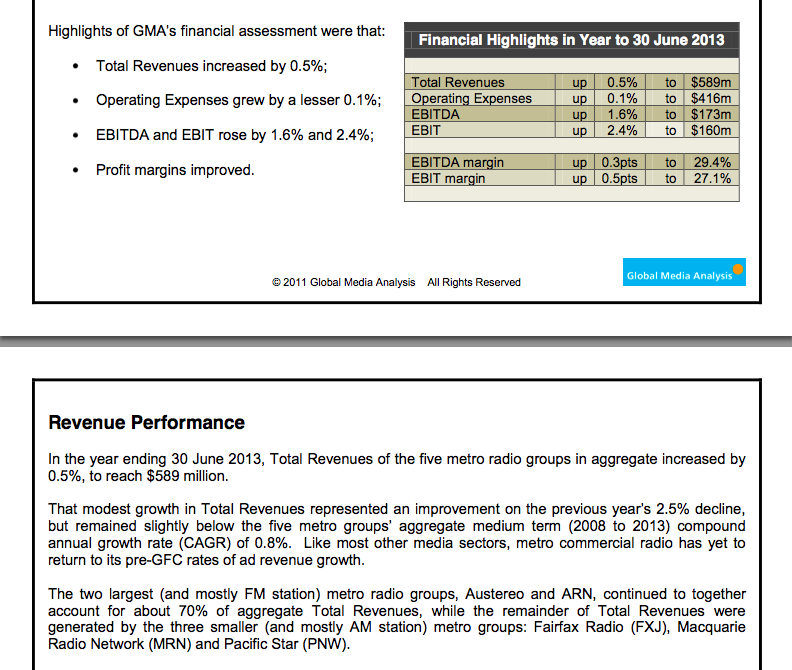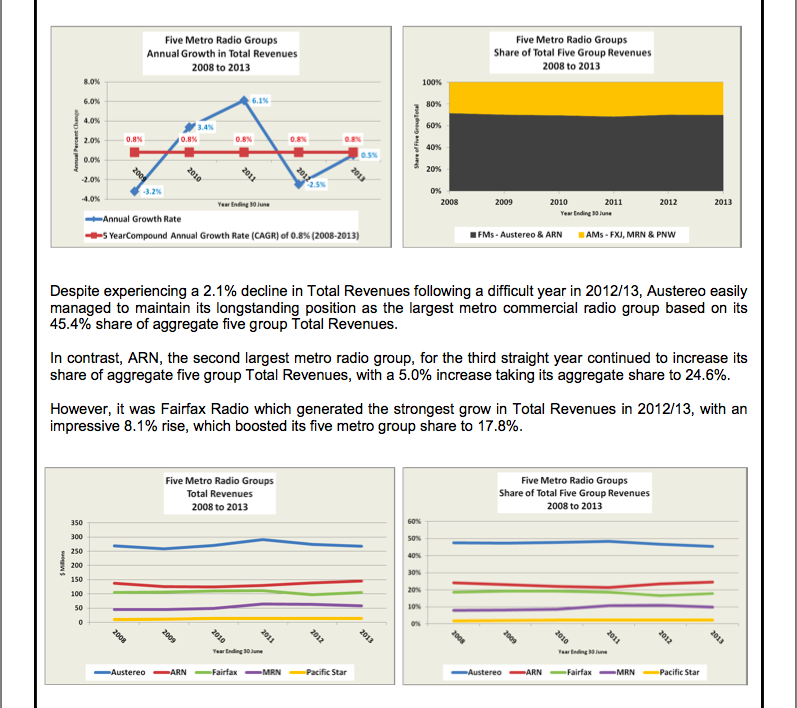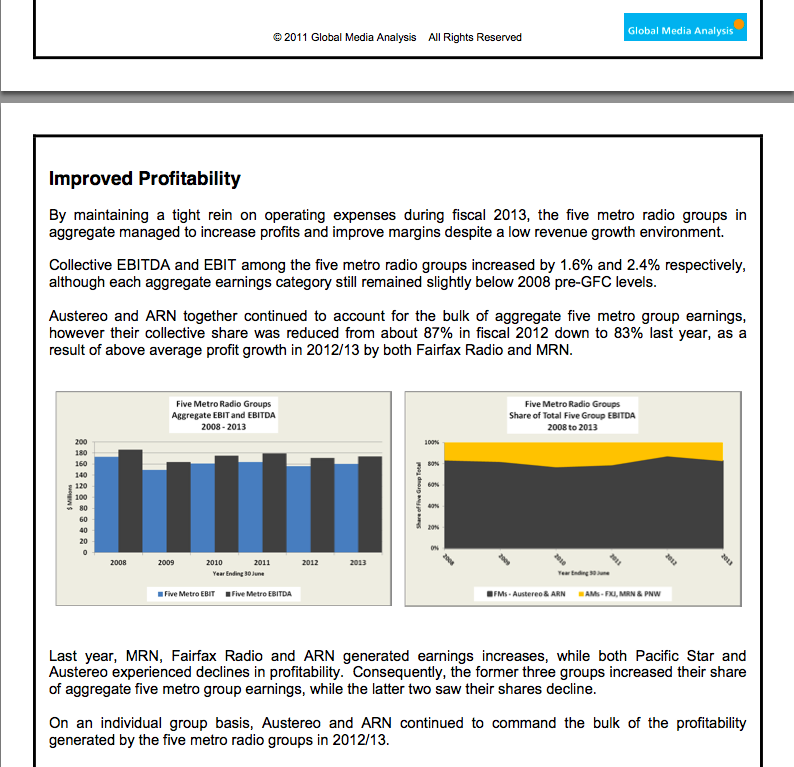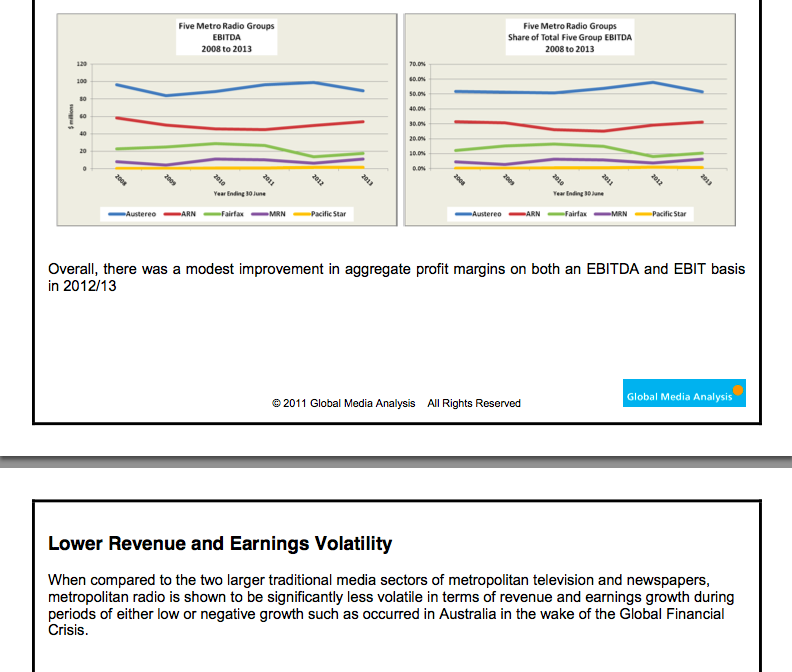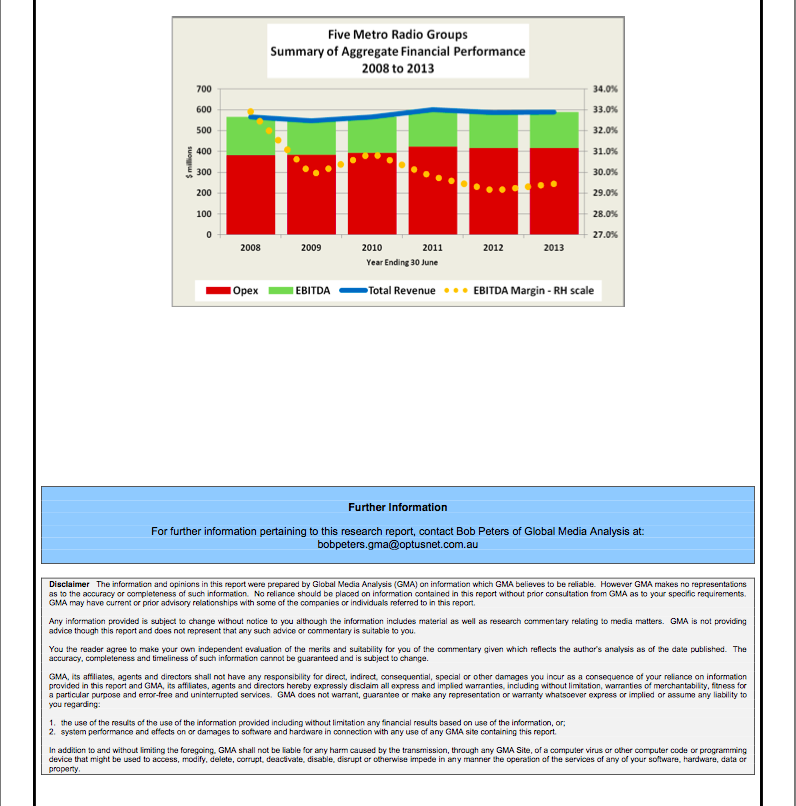 About the Author
Bob Peters is a Director of Global Media Analysis Pty Ltd ("GMA"), a specialist financial and strategic consultancy to the media, entertainment, telecommunications and technology industries. Bob is also recognised as one of Australia's leading media industry analysts.
Prior to establishing GMA in early 2001, Bob was a Director of Corporate Finance with ANZ Investment Bank and prior to that Capel Court Investment Bank.
In both his current and previous positions, Bob provides advice to corporate clients in relation to: takeovers & mergers; asset acquisitions & disposals; debt and equity fund-raisings; financial planning & restructuring; business & asset valuations; financial & economic feasibility studies; and the formulation of business strategies.