In an example of radio industry cooperation during adversity, commercial network Grant Broadcasters is working with the ABC on the South Coast of NSW to keep transmissions on air during the fires in that area.
As fires raged through the area last week, the ABC's Mt Wandera transmission site at Bateman's Bay was disabled by flames (see pictures below) and is expected to take some time to repair.
The ABC, through its transmission provider Broadcast Australia (recently renamed BAI Communications) asked if it could share Grant Broadcasters' nearby transmission mast and infrastructure, and has now combined its transmissions onto the Grant Broadcasters antenna.
Local radio services, including ABC South Coast, are now back on air, but operating at reduced power. The ABC's television transmitter on the site is also off air.

BAI has also established additional temporary low power facilities at Batemans Hill for ABC Local Radio (operating on 101.9 MHz) and ABC television (operating on Channel 41). As this facility operates from a lower altitude and at lower power than those at Mt Wandera, its coverage will be largely limited within the town of Batemans Bay.
On the South Coast, the Grant Broadcasters stations 2EC and Power FM had "no issues with transmission coverage" and have so far remained on full power. Diesel generators have 4-5 days capacity and are being refuelled continuously.
Grant Broadcasters CEO Alison Cameron has told radioinfo:
"We have been live 24/7 throughout the emergency, particularly New Year's Eve and last weekend. It has all been depending on the emergency level, as we have been live over the last several weeks as this has unfolded.
"Most times we were simulcasting on both stations and rotating the on-air personnel to give them a break. We have had consistent coverage on our websites and social media throughout, often provided by non on-air staff."
Grant Broadcasters staff and studios have been affected several times over the past few weeks. The company's Bateman's Bay studios were evacuated twice, but Power FM and 2EC were able to broadcast from the Bega studios to cover the Far South Coast. The Nowra studios were evacuated last weekend but 2ST and Power FM were able to broadcast from the Bowral studios to cover Nowra and the Highlands.
"Fortunately all our staff are safe and I don't believe that any suffered significant damage to their properties, although there were some close calls.
"I am so very proud of our staff at all 4 stations in such trying times. They are all exhausted and worrying about their own safety as well as their families and properties. Despite this, they have provided the highest level of coverage to keep the local communities informed. I cannot thank them enough for their commitment and efforts," said Alison Cameron.
BAI Communications Australia CEO Peter Lambourne has told radioinfo: "Across South Eastern NSW and North Eastern Victoria, our people are working alongside emergency services teams around the clock to ensure that their radio communications networks continue operating and deploying mobile assets into fire zones to maintain coverage in those areas. We are also keeping radio and television broadcast services on air nationally so that communities around the country can stay informed. Our teams are working closely with the emergency services to both protect sites ahead of fires approaching and to restore any affected services as quickly as possible."

As the fires continue, other sites remain at risk and mains power has failed in numerous locations. BAI Australia is deploying temporary generators wherever possible to keep services on and communities informed. Sites running on generator power need to have their diesel refuelled every few days.
In southern NSW, the Prime transmitters in the Murray River towns of Walwa/Jingellic, 70 kms east of Albury, have also been damaged. BAI is working with the commercial broadcaster to determine how to best restore services at this site.

BAI is also providing maintenance for approximately 220 existing NSW Government Radio Network sites and is deploying temporary facilities for the NSW Telco Authority, which supports communications for the Rural Fire Service and NSW State Emergency Service. The company has brought staff in from around the country to support its work in 'at risk' areas and "teams are working closely with the Country Fire Authority, RFS and SES, and broadcasters to support emergency communications and broadcast services to the greatest possible extent, with everyone keeping safety top of mind."
Communications Minister Paul Fletcher has commended media and transmission providers for their efforts to keep services operating:
"I commend the network operators' efforts in responding, which has included deploying temporary facilities to restore communications services for impacted communities, particularly those that are isolated. Many of the outages are due to power supplies being cut off, and in some cases are the direct impact of fire on network infrastructure. The current fire situations across Australia have made access difficult and unsafe at some sites to assess and restore services…
"In many cases, a portable transistor radio with a spare set of batteries is a vital way to receive emergency information, in the event there is a loss of mains power or mobile coverage.
"The ABC and other local radio stations are doing an excellent job transmitting vital emergency information to Australian communities. Telstra and Optus are offering targeted relief packages in affected regions in NSW and Victoria, including free use of payphones, call diversions from affected lines and other financial assistance."
Retailers in bushfire affected areas have told radioinfo that sales of radios have increased during the current fire season.
The RFS says 1,588 homes have been destroyed and 653 houses have been damaged in NSW so far this bushfire season. The figures are expected to rise as authorities continue to survey firegrounds.
The Insurance Council of Australia estimates the damage bill from the Australian bushfires since September has risen to $700 million. There have been 8,985 claims for damage and destruction so far.

Main photo above: Jim Berman Facebook.
Burnt tx site photos below: BAI Communications Australia.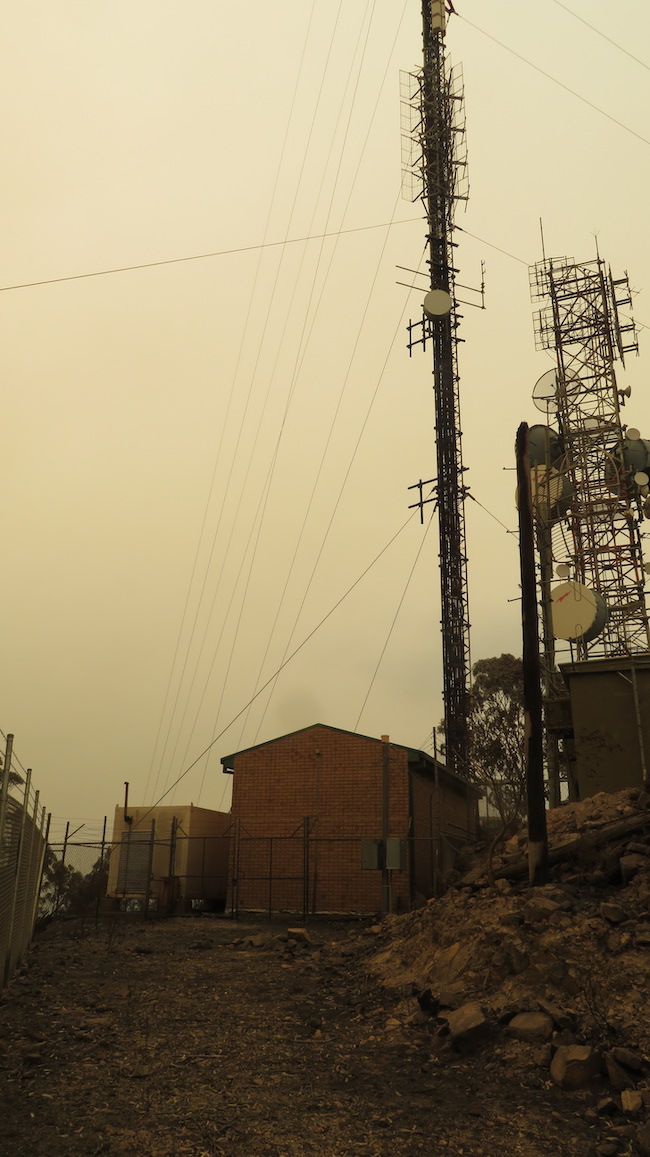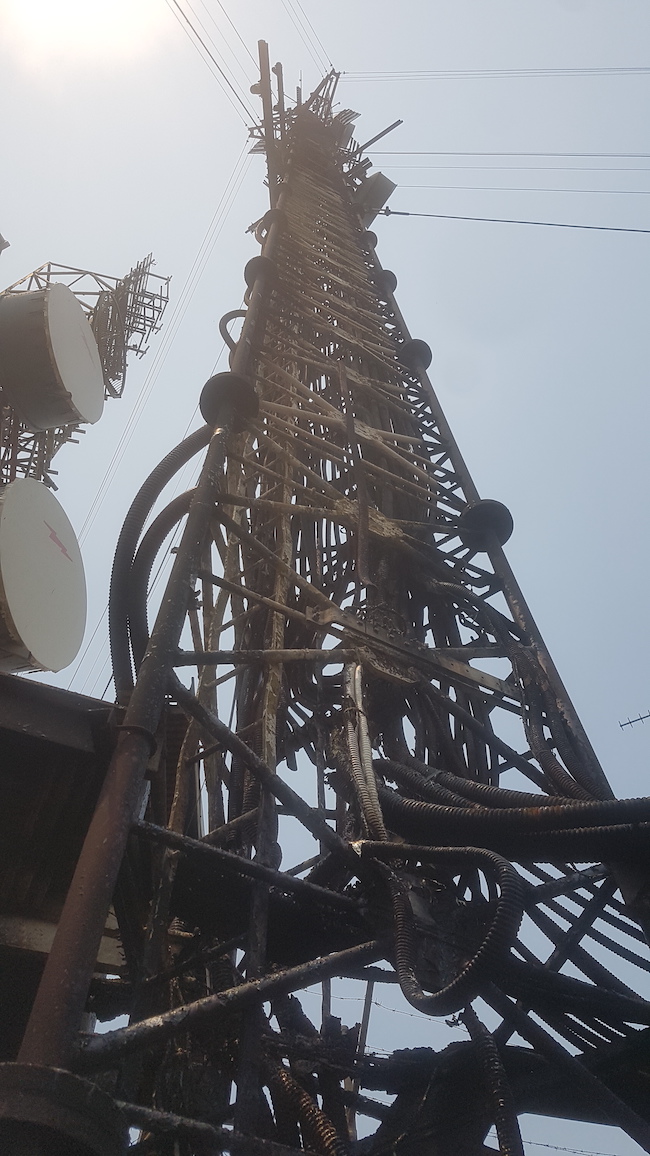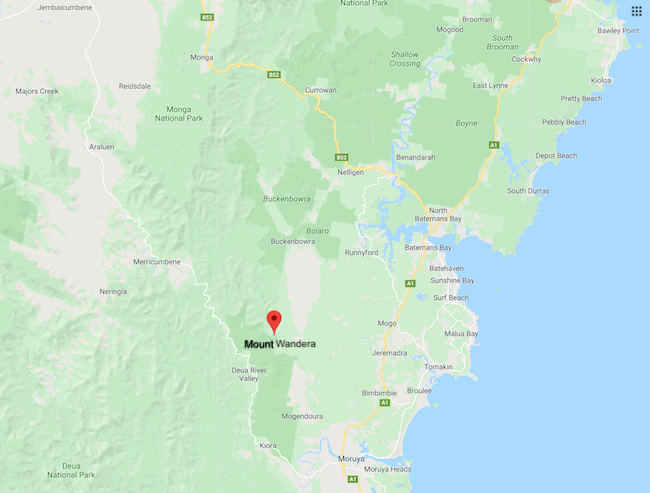 See all our coverage of how radio is responding to Australia's bushfires at this link, or click on the tag cloud below.