96FM's Botica's Bunch will have a new name from Monday, with the legendary Fred Botica deciding to retire after 50 years in radio.

Dean "Clairsy" Clairs will join Lisa Shaw on-air from Monday to launch 96FM's new breakfast show, The Bunch.

Although The Bunch won't officially launch until next week, Clairsy will be on-air at 96FM from tomorrow morning for Fred's final show of Botica's Bunch.

Of his decision to hang up his headphones, Fred Botica says, "I'm turning 74 in about a week and after 50 years in radio I've decided to retire and do some of the other things I've wanted to do for a while."

Fred's outstanding career began in his native New Zealand, long before he became the most recognisable voice on Perth radio.

Fred's very first shift was accidental, on a pirate radio station, Radio Hauraki, anchored off the North Island. As a signwriter by trade, Fred turned up to paint a sign, and left with a completely new career.

Since 1968, he has met, interviewed, and become personal friends with some of the biggest names in music across the globe, including Bob Geldof, Sting and The Police, Neil Young, and the late Michael Gudinski.

Fred recalls, "I've known 96FM's Managing Director Gary Roberts since 1978 and he's been a huge part of my career. He was instrumental in luring me over to Perth with a tempting job on 96FM in 1986. And the fact I got to windsurf each day in one of the best places in the world with the Fremantle Doctor was one of the reasons why I never left.

"There's nothing else behind this decision, I'm just ready to call time. I've been doing breakfast radio since 1971 and I'm just really looking forward to a sleep in."
96FM's Content Director Daniel Underhill says, "Having the legendary Fred Botica return to 96FM, being here for our 40th anniversary, and leading the station to #1 is the kind of reunion you can only dream of in radio. After five decades in broadcasting, and all those early starts waking up Perth, Fred's more than earned having his time become his own again. We can't thank him enough.

As we move to our next chapter with Clairsy joining Lisa we have the rare opportunity for another legend of Perth radio to takeover from Fred. The new show officially starts Monday, but Clairsy will join Fred & Lisa tomorrow from 5.30am to say hello again to Perth."
Along with Clairsy & Lisa, The Bunch will include regular visits from the show's many friends, including resident sports expert Ryan Daniels, comedian Jon Pinder, West Coast Eagle Elliot Yeo, and more.


On joining 96FM and The Bunch, Clairsy says, "At the end of 2020, after 38 years on radio, I decided to take a break and tick off some long overdue things on my list like, sleep in until 8.00am, play my drum kit poorly and windsurf incessantly. I've had a fantastic few months doing all of that and more, it's been terrific, but when I got the call offering me the chance to join 96FM, I couldn't resist. It's a station I've actually wanted to work for since August 1980.
"I'm a huge admirer of Fred and can vividly recall hearing his voice for the first time back in 1986 when I was driving from Bunbury to Perth. I was spellbound. To follow in his footsteps is such an honour, and I can't wait to join Lisa on air."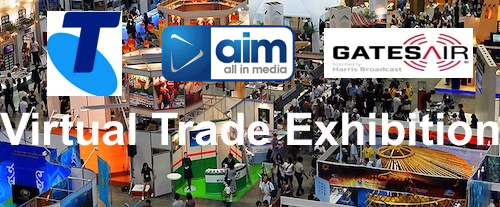 ---
Subscribe to the radioinfo podcast on these platforms: Acast, Apple iTunes Podcasts, Podtail, Spotify, Google Podcasts, TuneIn, or wherever you get your podcasts.