After an exhaustive hunt for the next bay 93.9 Morning Crew co-host, it turns out he was in the building the whole time.

bay 93.9 Content Director, Mark Hyland will join Lisa "Milly" Millard as the co-host of the bay 93.9 Morning Crew, stepping aside as Grant Broadcasters Vic/SA Regional Content Director to allow time to do justice to the new breakfast gig.

Mark says, "It was a big decision that I didn't take lightly. This move will allow me to focus all my energy on breakfast and the station as a whole. I'm really pumped for what the future holds for bay and I'm excited to be on air with Milly. It's a win-win for me!"

GM, Andy Mathers is extremely happy with the decision, and says, "It's such an important role,so we took our time. Milly's husband Dave "Ferg" Ferguson did a great job filling in for a couple of months, but when Mark's name came up in conversation, it was a light bulb moment.

"Mark's had 25 years in the market, most of it in an on air capacity, so the audience know him.Mark will bring a tremendous amount of local knowledge and local content to the show….andMilly is a superstar, but we already knew that!"

The bay Morning Crew with Mark & Milly starts Monday March 15 at 6am.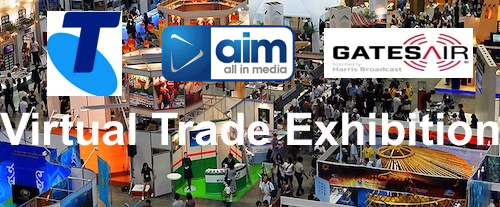 ---
Subscribe to the radioinfo podcast on these platforms: Acast, Apple iTunes Podcasts, Podtail, Spotify, Google Podcasts, TuneIn, or wherever you get your podcasts.