The ABC Canberra has been the big winner in the latest GFK survey in Canberra, up by 1.7 to 15.3 to move into first place.
Hit 104.7 and Mix 106.3 both eased slightly to 14.3 each, to fall behind that national broadcaster into equal second place.

2RN also made significant gains, up 2.6 overall to 12.2, just behind the leading three stations.

Breakfast is where 2RN made its biggest gains with a 4.9 increase catapulting them into second place, behind ABC Canberra.

Hit 104.7 dominates the under 40 market.
The survey was conducted during the Malcolm Turnbull leadership spill.
Click the chart to pop out a full sized chart.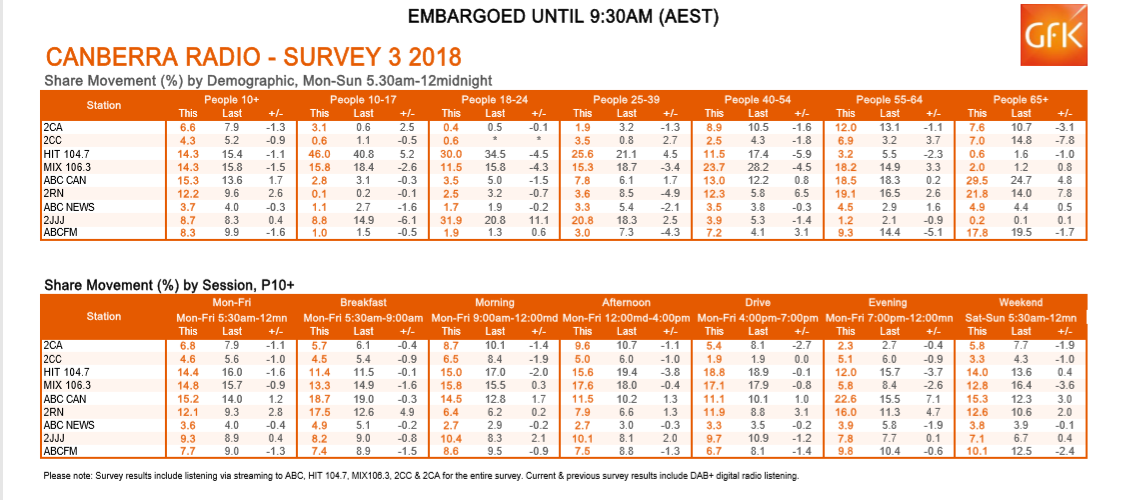 SPIN CYCLE