By Riarne Gale of AirCheck/RCS Australia
Chart Highlights – 11 February 2021
Biggest Mover: Glass Animals rise to No.29 with 'Heat Waves'
New Peak: Tate McRae's 'You Broke Me First (Remix)' reaches No.7
Heating Up: Taylor Swift lands at No.12 with 'Willow (Remix)'
After taking out the coveted No.1 crown in triple j's Hottest 100 countdown last month, 'Heat Waves' by Glass Animals was the biggest mover this week on the Aircheck National Radio Airplay Chart. The track rose to No.29 after gaining 134 spins. The Nova network made the biggest change in airplay, from a total of 30 spins last week to 105 spins this week, averaging 21 spins per station. KIIS in Sydney and Melbourne, 973 Brisbane and NewFM Newcastle all began spinning the track this week.
Tate McRae hit a new high as the remix of 'You Broke Me First' lifted five frames to No.7. Earning 606 spins across 22 stations, the Nova and KIIS networks showed the strongest support.
It was a week for remixes, with Taylor Swift's 'Willow (Remix)' also garnering more airplay across the country. KIIS Melbourne was the top spinner this week, adding a massive 49 spins, followed by its Sydney counterpart with 46 instances. The same 16 stations played the track both last week and this week, but it was Mix94.5 Perth, now under Hit branding, that made the greatest increase, upping airplay by 158%.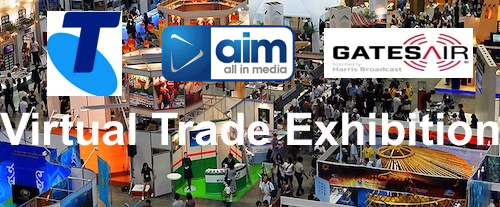 ---
Subscribe to the radioinfo podcast on these platforms: Acast, Apple iTunes Podcasts, Podtail, Spotify, Google Podcasts, TuneIn, or wherever you get your podcasts.