He's one of Australia's most accomplished and respected radio journalists
Across two decades when Steve Blanda wasn't busy winning an ACRA for Best News Presenter, it was Glenn Daniel. Blanda has won 17 of those little mic-like paper-weights, more than anyone in any category in ACRA/Raward history. But Glenn with three ACRAs of his own could hardly be jealous given that Blanda is also part of the smooth news team.
In 2014, Glenn was awarded the ultra-prestigious Brian White Memorial Award for Excellence in Journalism. He's been News Director of four Sydney radio stations since beginning his career in 1982, including 10 years as Group News Director for the ARN Network and News Journalist with ABC NewsRadio.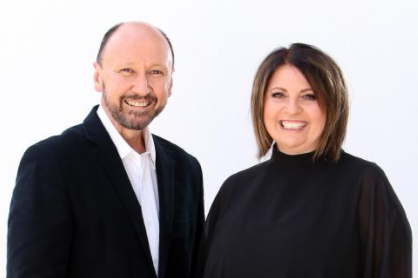 So, what's this lauded news hound doing on smoothfm in Sydney? Co-hosting the breakfast show with Bogart Torelli, that's what! "It's been a dimension of my career that I didn't think would happen," says Glenn.
Trained journalists such as Neil Mitchell, Derryn Hinch and Steve Price are common enough on talk radio, covering politics and current affairs. It's less common, though, for news types to get into the 'entertainment' side of the content – think John Stanley and Garry Linnell on Talking Lifestyle Breakfast or Ray Martin who went from 60 Minutes to host the Midday Show on Nine.
It was in November 2012 that NovaEnt's Group Program Director Paul Jackson poached Glenn from the ABC to run the news department.
"I've got to say when I was at the ABC I missed commercial radio. And I looked around at the marketplace having been at SCA, having been at ARN… I wondered where I could go. At that stage smooth wasn't on the air and I thought that the only place I could apply a strong journalistic career was at the ABC. And then Paul Jackson approached me and explained what he wanted to do. He understood we needed adult news.
In breakfast now, we're running four minutes of news at the top of the hour and three minutes on the bottom. For FM music radio it's rare. There's no one else who's doing what we're doing," says Glenn.
Although solid, credible news bulletins read by seasoned professionals such as Ron Wilson and Steve Blanda is a priority, Glenn knows what the main attraction at smooth is. "Primarily it's the music. There's no doubt about that. Our point of difference in the market is that we play more music than others. We play great music at that time of the morning. We're out of that competitive zone of 'zoos' and 'crews' and multiple teams."
In a way, smooth is a paradox. On one hand, it's billed as 'An Easy Place to Relax' with soothing music. On the other, it's news that covers the serious events of today's world. Not to mention the traffic.
"We know what it's like driving on Sydney's roads every morning," says Glenn. "You can live not far from your workplace and take an hour to get there. So, I think that that, combined with the fact that we do live in a pretty uncertain and chaotic world… if it's not Donald Trump, it's North Korean Missiles… there's no doubt that smooth's become a refuge for listeners and they love the music. But also we're saying to our audience,'You are adults and you do want news and information.' And I think that's why news is such a priority for us.
After 35 years in radio news and beating both cancer and heart disease along the way, the opportunity to co-host a metropolitan breakfast show was something Glenn didn't really believe would ever happen – let alone be the success it is.
Much of that success, he attributes to his co-host, Bogart Torelli. "Its a real testament to Bogart's professionalism that she embraced it and made it happen and I think that that wouldn't always be the case. There'd be announcers who'd go, 'I'm the breakfast announcer and I've got to share double billing with a news person?'
"But Bogart embraced it. We worked together twice before, so we knew each other well and the chemistry was there. We both enjoy the moment."
smoothfm celebrates it's 5th birthday on Sunday. In the latest GfK survey, the brand was placed #1 on the FM band in both Sydney and Melbourne.
Other recent coverage of Smooth:

smoothfm
celebrates its fifth birthday with the release of a special song
Mike Perso on smooth: "It's good to be better but it's better to be different
With a name like Bogart Torelli, she could've made a great detective