Hot Tomato has retained its lead in the latest Gold Coast survey, despite a drop of 1.3 share points to 17.1%.
Sea FM gained 2.2 share points to move into second place on 13.4%, ahead of sister station Gold FM, which dropped 1.1 to 10.9%.
Triple J was in fourth place on 6.6%, down 0.4, while Local ABC station ABC91.7, in fifth place, lost 1.1 to 4.8%.
Hot Tomato won breakfast, followed by a resurgent Sea FM, which is closing the gap on the top station.
Hot Tomato won all other dayparts and weekends.
Hot Tomato won the young 10-17 demographic and 40-64s. Sea FM won the 18-39 age groups and ABC Brisbane won the over 65s.
The survey was conducted for Commercial Radio Australia between Sun Mar 19 to Sat Apr 15 & Sun May 14 to Sat Jun 3 & Sun Jun 18 to Sat Jul 8 & Sun Jul 16 to Sat Jul 29, 2017.
Click the chart below to enlarge it, and check back here during the day for updates and Spin Cycle.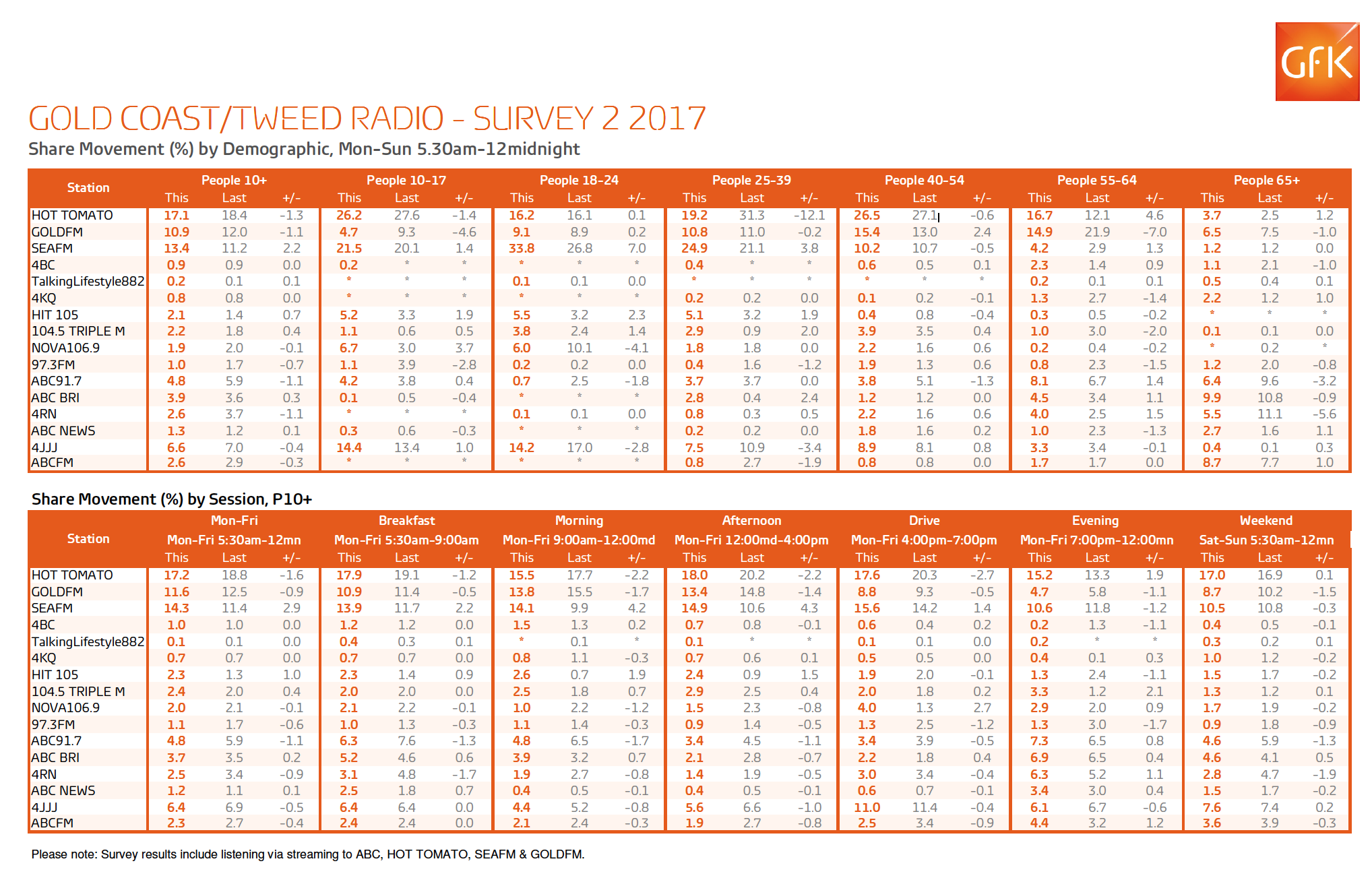 SPIN CYCLE