Chart Highlights – 28 March 2019
Local Music: Birds of Tokyo move inside the Top 10 with 'Good Lord'
Biggest Mover: Marshmello featuring Chvrches 'Here With Me' up 145 spins to No.26
Fast Riser: Jonas Brothers 'Sucker' hits No.5 in fourth week on air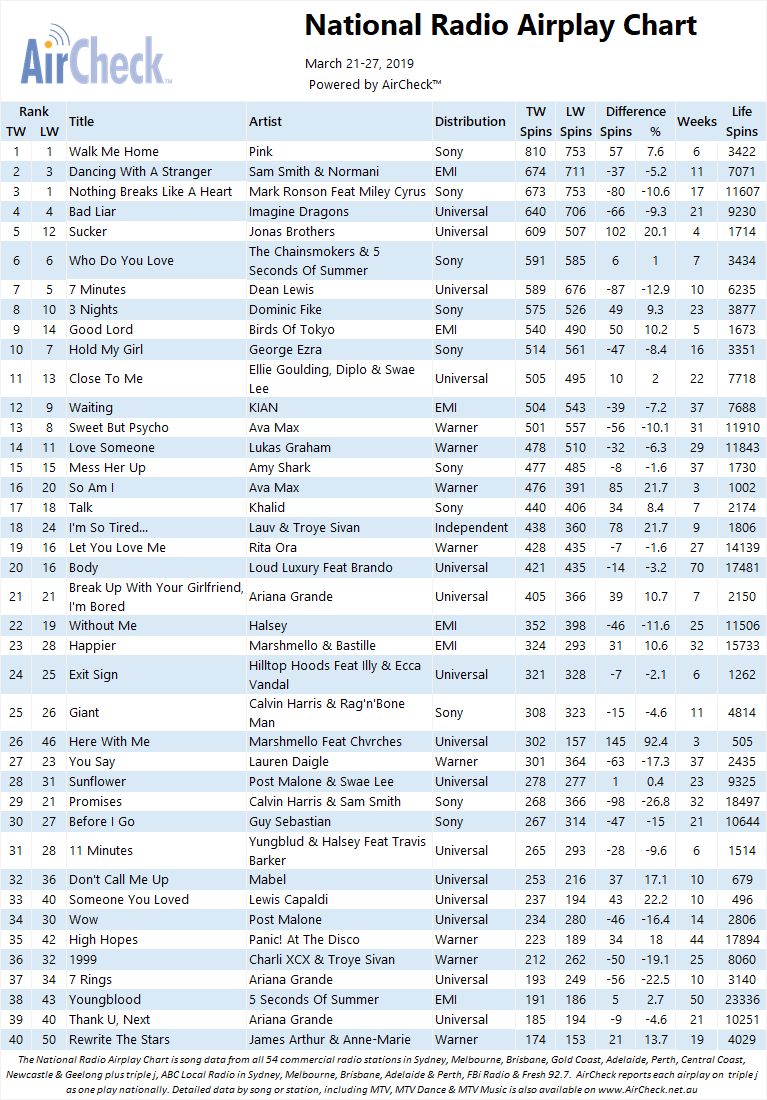 In its fifth week on air, Aussie rockers Birds of Tokyo hit No.9 with 'Good Lord' earning 540 spins on the latest AirCheck National Radio Airplay Chart. KRock Geelong spun the track more than any other station for the second week in a row followed by Nova 100 Melbourne and Nova 969 Sydney.

Pink's 'Walk Me home' held strong in the top spot gaining 57 spins while Mark Ronson & Miley Cryus dipped to No.3. The Jonas Brothers' 'Sucker' continued to rise, up 102 spins to move inside the Top 5. The Nova network alone made up over a third of airplay, spinning the track 236 times last week.

After his smash hit 'Happier' with Bastille, Marshmello teamed up with Chvrches delivering 'Here With Me' to No.26. In its third week on air, the release gained support the Hit network and KIIS101 Melbourne.