Today marks the first time since 2014 that an official radio ratings has been released for Horsham and Hamilton in Victoria.
Hamilton is the centre of Victoria's wool-growing Western District, with radio stations 3HA and MIXX FM Hamilton providing local news and entertainment to 45,900 people aged 10+.
MIXX FM Hamilton's breakfast show with Matt Lipiarski and Courtney McIntyre is in the running for Best On-Air Team in the country category of the awards, which will be held in Melbourne on 20 October.

Joan Warner, chief executive officer of Commercial Radio Australia, said, "The stations in Horsham and Hamilton provide an excellent service to their regional communities, so it's good to see their efforts being recognised."

The survey was conducted from 13 August to 1 September by research company Xtra Insights, with 600 participants.
See the Horsham Survey results here.

Radio surveys have been conducted in 45 different regions of Australia since 2014 as part of a move to raise the profile of regional radio and measure its audience reach.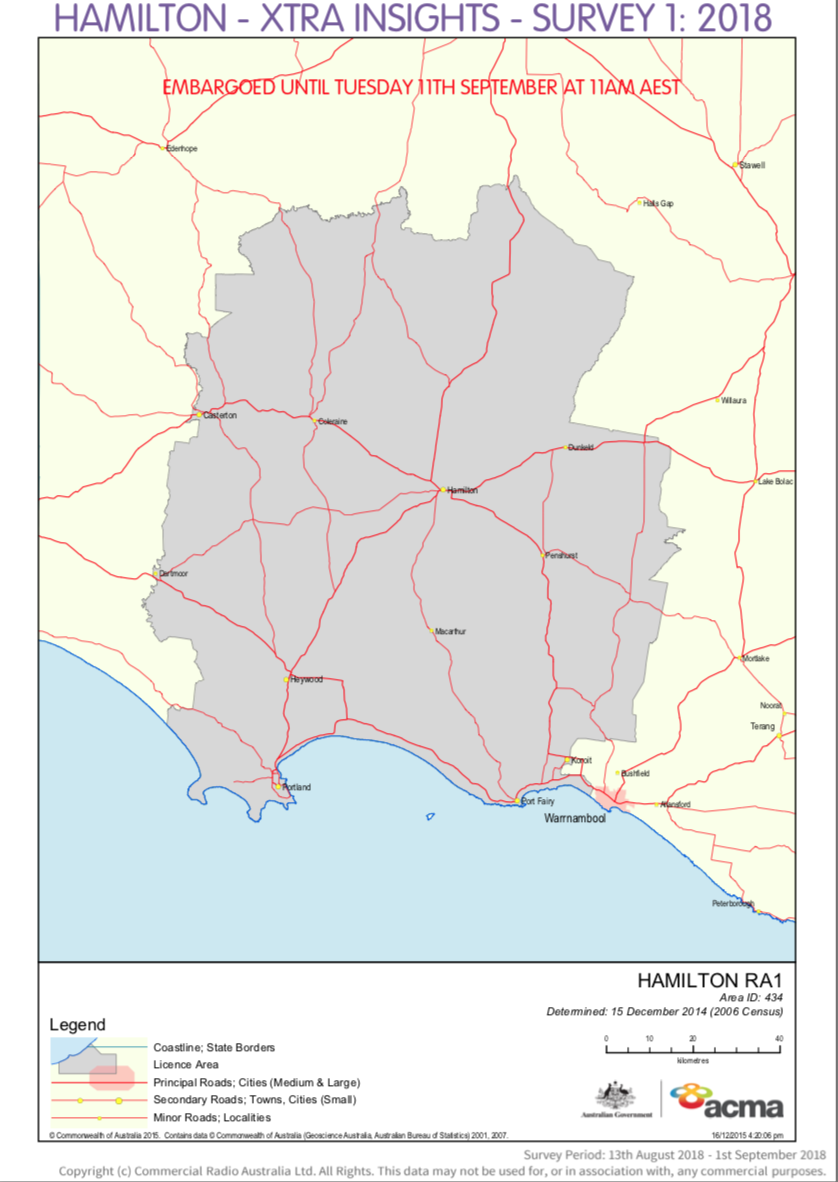 THE SPIN CYCLE