Hamish and Andy will be returning to the Today network's national 4-6pm Drive slot from July 2015.
Until then, Jules Lund will host the national Drive show from January to July 2015.
January 2015 will also see Dan and Maz make the leap into the hot seat of 2Day FM Breakfast. Mike Christian will also move to Sydney with Dan and Maz, continuing as anchor for the show.


The pair have increased audience since landing the gig as hosts of Today Network national Drive, where they are already reaching over 1.4 million people nationally.
More news will be announced about Merrick Watt's role with the network soon.
View the announcement promo below.

SCA Executive Director of Metropolitan Operations Guy Dobson said: "It's a great day for radio when Hamish and Andy do five days in a row, live, which means it's a great day for Southern Cross Austereo. It's also fantastic when we get to promote young talent like we've done so many times in the past, to spearhead your key players. Dan and Maz will do exceptional radio waking up Sydney at 2Day FM."
In what seems like a related move, Southern Cross Media Group Limited has advised the stock exchange that it has "introduced an equity component into multiple talent contracts across its various networks." While contract details remain confidential, SCA believes the new arrangement will deliver "performance incentives" for talent.
Due to the timing of the ASX announcement, it is assumed that at least some of the new incentives relate to Hamish and Andy's new contract, but that has not been officially confirmed. Investors seemed pleased with the announcement today, pushing the share price up by 12%.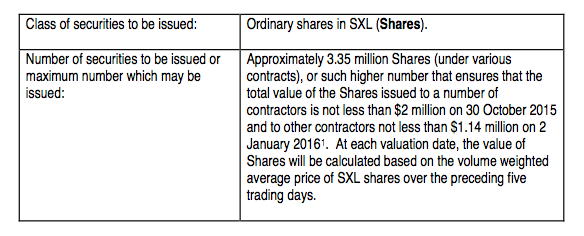 While the announcements were being made this afternoon our paparazzi contacts tell us that Sophie Monk, who pulled the plug on the 2Day breakfast show last week, was having her hair done, with photos sure to be seen in gossip columns soon.
"There is nothing on FM that genuinely targets under 35 listeners," says Craig Bruce. More here.