Nova's Kate, Tim & Joel drive show have been dreaming of travelling ever since the opening of the Trans-Tasman bubble hit the news, and now the trio are set to pack their bags for their first overseas trip as a team.

From 22 May, Kate, Tim & Joel will be partnering with Tourism New Zealand for the first time to explore this very special destination – it's time to stop dreaming about New Zealand and go!

It's Joel's first time broadcasting the show from overseas, while seasoned pros Kate and Tim have taken the drive show to UK for the royal wedding in 2018 and Las Vegas in 2016, so they are sure to have heaps of "helpful" tips for the newbie.
Tim says, "We've been dreaming about travelling for a while and we are not dreaming anymore. We love New Zealand – whale watching in Kaikoura, rafting in Hamilton, Waiheke Island – one of the most beautiful places on earth and skydiving in Taupo."

Kate says, "It's going to be awesome but I'm not skydiving, are we skydiving?"

Joel says, "Yes that's how we are arriving."

General Manager of Tourism New Zealand – Australia, Andrew Waddel, says, "We're so excited to welcome Kate, Tim & Joel over and share the wonders of Aotearoa New Zealand with our neighbours once again.

"From alpine scenery in Wanaka to the award-winning wineries of Hawke's Bay, and buzzing streets of Wellington – there's loads to see and do."

Listeners can also have their own New Zealand experience with Kate, Tim & Joel giving away a trips to Wellington, Hamilton & Waikato, Christchurch, Kaikoura and Nelson before they head off.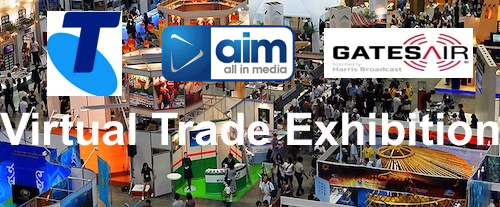 ---
Subscribe to the radioinfo podcast on these platforms: Acast, Apple iTunes Podcasts, Podtail, Spotify, Google Podcasts, TuneIn, or wherever you get your podcasts.