A straw poll of delegates at last Friday's annual radio conference was unanimous that it was the best ever.
In times past, sessions towards the latter part of the day struggled to hold the interest of attendees. Many trickled away to watering holes dotted around the venue before days end, preferring to swap ideas and stories with others over a cool glass of lemonade or similar beverage.
But these last two years have seen a much higher standard of content to entice delegates to stay till the very end. The drinks session that followed, sponsored by radioinfo, didn't seem to hurt crowd numbers either.
Below left to right: Rowly Paterson (ACE Network) Peter Saxon (radioinfo), Peter Hedon (ACE) Jeremy Simpson (SCA)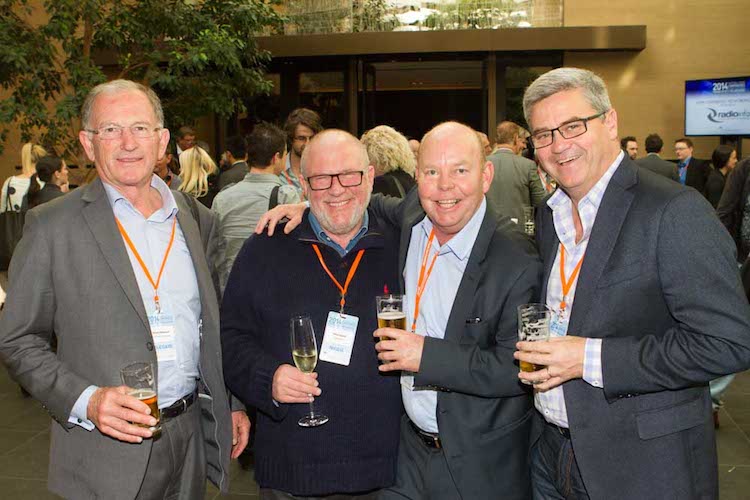 See more Drinks Session photos at Andrew Jarvie Photograhy