Hit Mackay & The Whitsundays has just edged out Triple M by 0.7% to take out the top spot in Survey #1 for Mackay, despite an overall drop of 2.1%.
The station dropped 15.5 points among listeners aged 10-17, while Triple M gained 10.8% in the same demographic.
ABC Tropical North came in third on 14.8%, while classic hits station 4MK 1026AM's Dave Perkins gained 4.6% in the morning slot.
Commercial radio stations in Mackay serve a population of more than 130,000 people aged 10+.

The survey was conducted by Xtra Insights from 30 April to 19 May.
Click the charts to pop them out enlarged.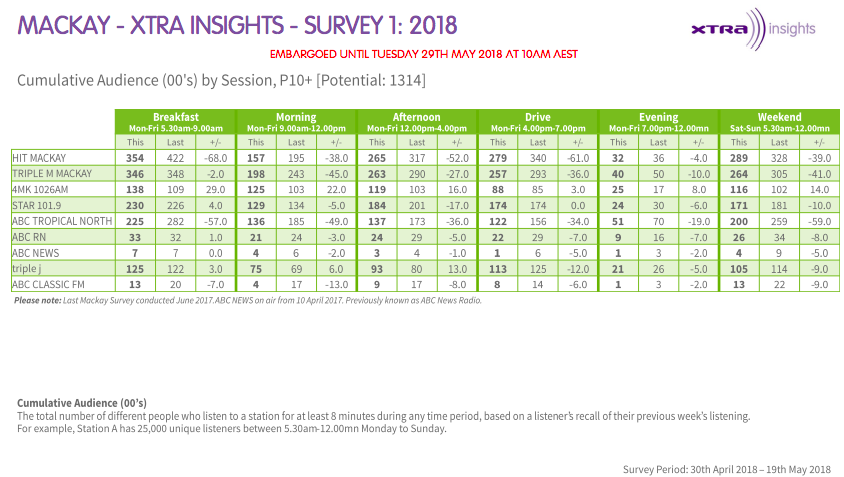 SPIN CYCLE