Hit89.1 South Burnett is the runaway winner in the latest Xtra Insights Survey for Kingaroy.
Although down by 2.2 on the last survey in March 2021, Hit89.1 holds a commanding lead at 23.9 with ABC southern Queensland next best on 12.7, a drop of 0.8.
4SB is the next best, down by 0.7 to 8.8.
NB: Click on each table for a larger view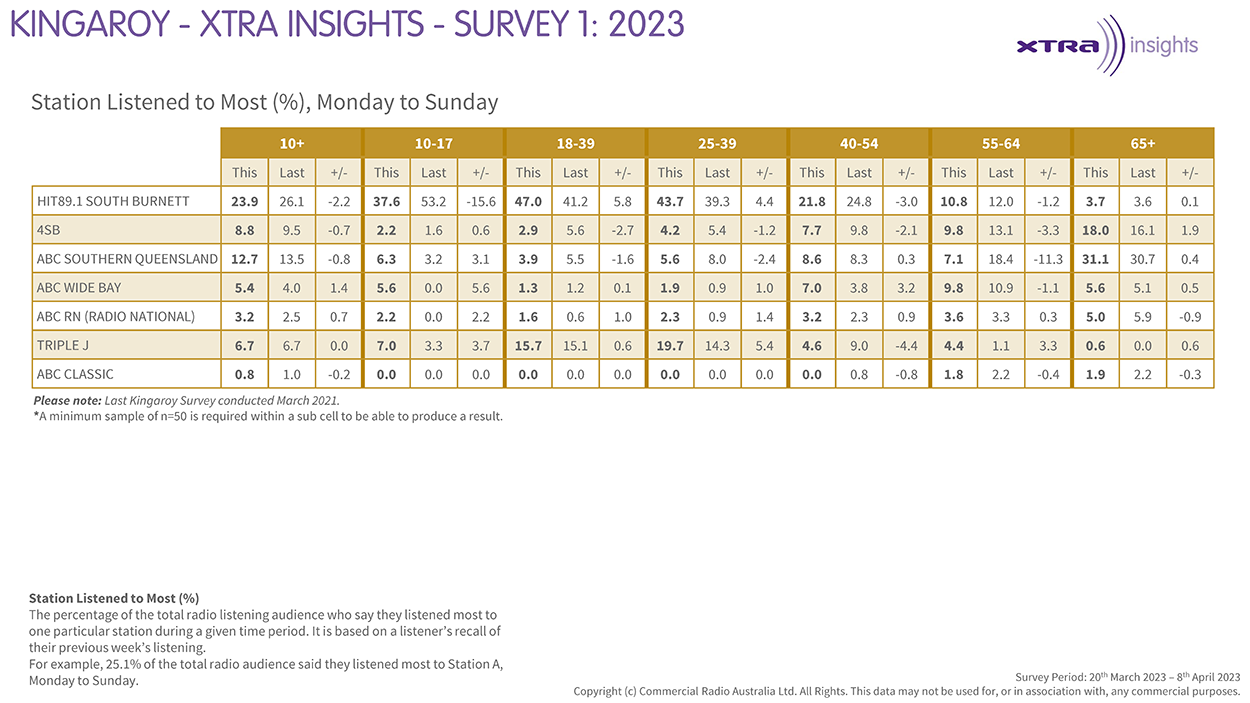 Cliffo & Bronte's breakfast show on Hit was down by 3.4 but still holds the number 1 positions with 23.8.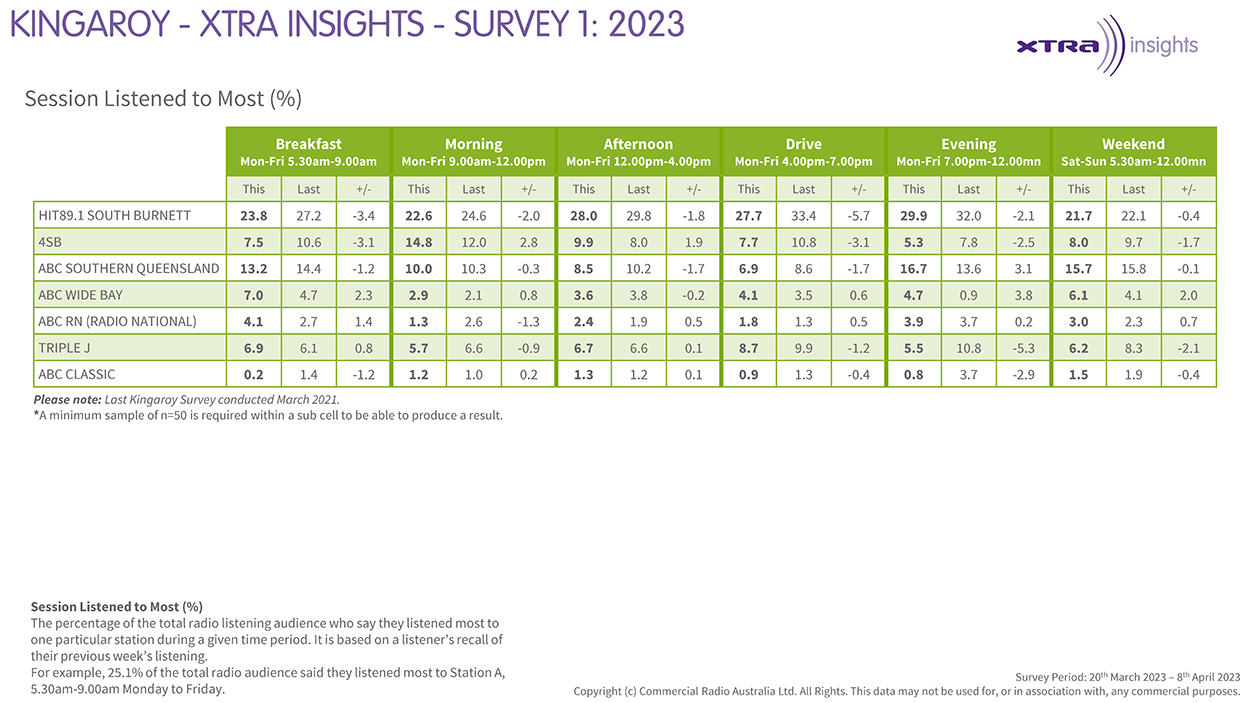 Hit89.1's cumes were also down slightly, dropping 4,000 to 22,300, while the ABC has 12,400, just in front of 4SB with 12,200.