It's taken 12 years but Hot Tomato's finally cracked No.1 on the Gold Coast.
Hot Tomato beat its SCA competitors and achieved the Number 1 radio station on the Gold Coast with the release of the first survey figures for 2015, showing a 14.2% share overall.

Gold FM has slipped by 2.4 share points, to an 11.9% share All People 10+ after finishing 2014 at number 1.

Sea FM had a slight gain up 0.1% to hold third position with a 9.6% share.

However, Hot Tomato and Gold FM had significant losses in breakfast both down 2.5% to sit equal on Number 1 for that day part with a 12.5% share.

Another gain for Sea FM 5.30 til 9, up 1.1 share points to 10.4% putting the station fourth behind ABC 91.7 with a 10.9% share in breakfast.

Graham Miles, General Manger of Hot Tomato says,

This is an historic result with Hot Tomato number one for the first time in the station's 12-year history. I would like to thank the entire dedicated Hot Tomato team for all their hard work that has given us today's rating win…"
Click the chart to enlarge.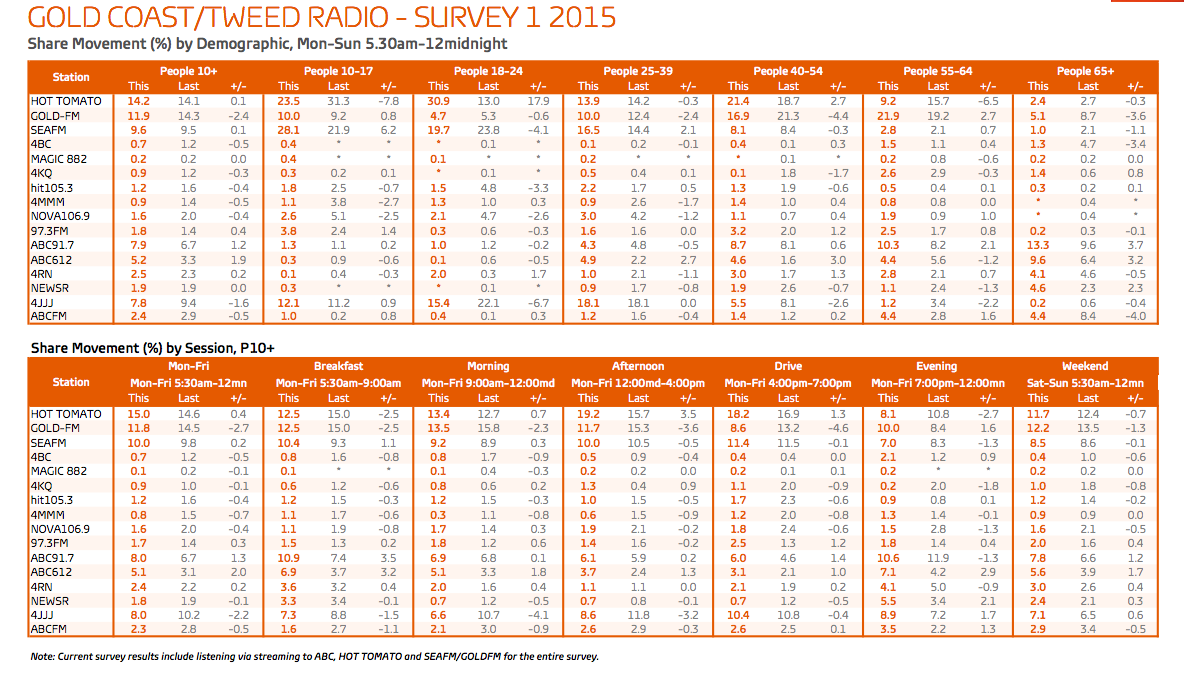 Spin Cycle: