triple j is gearing up for the Hottest 100 Weekend staring on Sunday 27 January when they'll count down the Hottest 100 songs of the year.

Then on the public holiday Monday 28 January, the songs that just missed out, the Hottest 200.

The celebration revolves around the songs which have made the biggest impact on the lives of hundreds of thousands of triple j listeners all over the world.

Voting opening at 8am Monday 10 December until 9am Tuesday 22 January to have a say on the hottest songs of the year.

For this year's Hottest 100, triple j is teaming up with Lifeline, the leading provider of crisis support and suicide prevention in Australia.

Mental health is one of the biggest issues affecting young people right now with suicide the biggest killer of young Australians, in 2017 it accounted for over one-third (36%) of deaths among 15-24s.

Every year, Lifeline receives around one million calls, text messages and web chats, but currently can't get to all of them.

With money raised through the Hottest 100, Lifeline hope to make it possible for their trained volunteers to reach around 4,000 more calls; to listen, provide connection, compassion and hope, ultimately saving Australian lives.

To help Lifeline reach their goal, donate at anytime, or snag one of the collectable Hottest 100 x Lifeline ice cream t-shirts.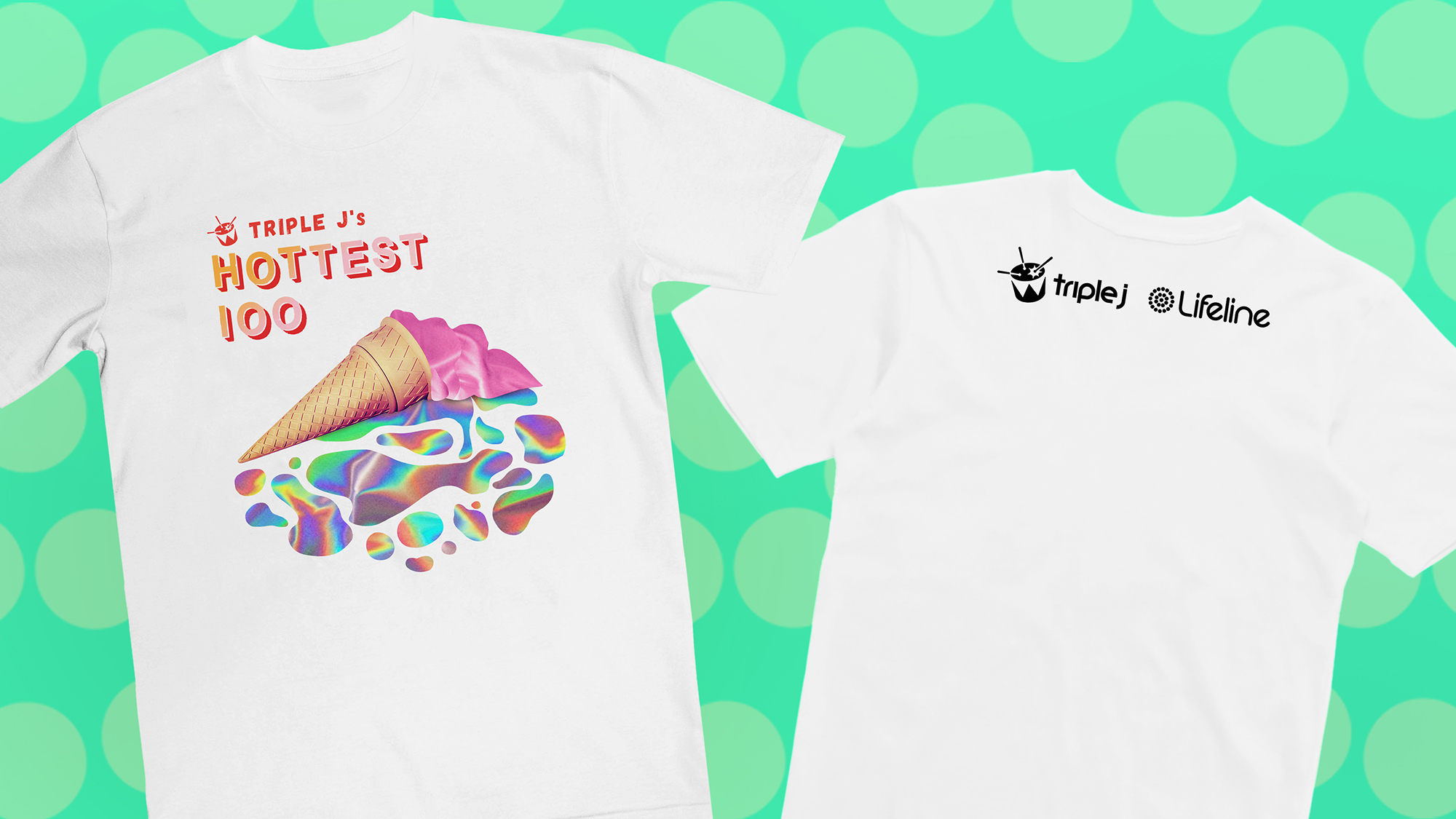 The cost of one t-shirt is equivalent to the average cost of answering one Lifeline phone call, so every t-shirt bought could help save a life.

KEY HOTTEST 100 DATES
8am Mon 10 Dec: Hottest 100 voting opens
9am Tues 22 Jan: Hottest 100 voting closes
12pm Sun 27 Jan AEDT: Hottest 100 on triple j
12pm Mon 28 Jan local time: Hottest 200-101 on triple j
10am Mon 28 Jan AEDT: Classic Hottest 100 of 1998 on Double J
Sun 3 Feb: Hottest 100 replay on triple j