Em Rusciano signed off from her last show saying she regrets nothing, despite being "hammered by the press" and questioning herself on a weekly basis.
"Two years ago I agreed to take this job on. I was pretty arrogant and I thought I would totally blitz it and we'd go number one in like a year, and then I quickly realised that it was going to kick my arse.
"I didn't expect to be hammered by the press quite so often, and I didn't expect to question who I am and all that I hold dear on a weekly basis.
"But this job has allowed me one of the best moments in my professional career when I got to take on the Prime Minister and his stance on marriage equality and I had the privilege of being a broadcaster that day that law passed.
"I cannot remember a better time in my professional life."


She thanked 2Day FM for always letting her have her say and thanked her team of producers and colleagues, as well as programmers Jase Allen and Gemma Fordham and her husband Scott and their children.
Since announcing that she would not return Rusciano has criticised the ratings system, saying she has more social media followers that other stations, which is an indicator of success, but that those numbers did not translate to the "pencil and paper" ratings system.
She also told Studio 10: "I'm not built for the breakfast radio lifestyle. I don't want my kids to look back and remember me as always grumpy."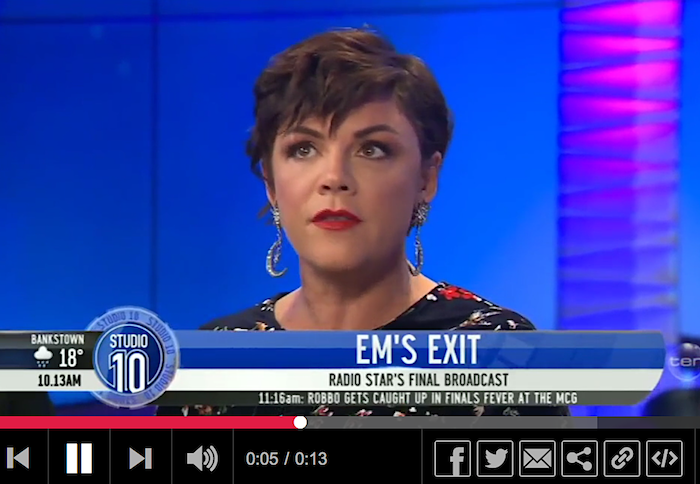 On Twitter, Rusciano wished her temporary replacement, Ash London congratulations.