One of the world's leading data and analytics agency, essence, has re-visited its predictions for advertising in 2030.

Pre-covid the company approached an elite group of marketing practitioners, executives, and academics to speculate on the future of advertising in the year 2030.

At the time they conducted their research Covid-19 had not yet been declared a global pandemic and not long after publishing it became clear they would need to revisit the research in light of the scale and transformational consequences of the coronavirus.

Looking at the likelihood of the 15 scenarios originally presented the experts expect eight future scenarios to be even more likely following the events of the previous eleven months, including:
the use of biometric data (65% more likely)
time spent in virtual environments (59% more likely)
trends toward subscription services (59% more likely)
personalisation (56% more likely)
micropayments (46% more likely)


Perhaps unsurprisingly, COVID saw a shift to a change in the overall brand/consumer interaction with a shift to digital, including digital communication, digital events and digital shopping.

The importance of brand values and trust was also impacted by the social justice debates and worldwide protests.

While the shift to digital has been slowly gathering inexorable pace, a number of the panelists predicted a renewed desire for tactile and personal experiences after the uncertainty and isolation of the past year.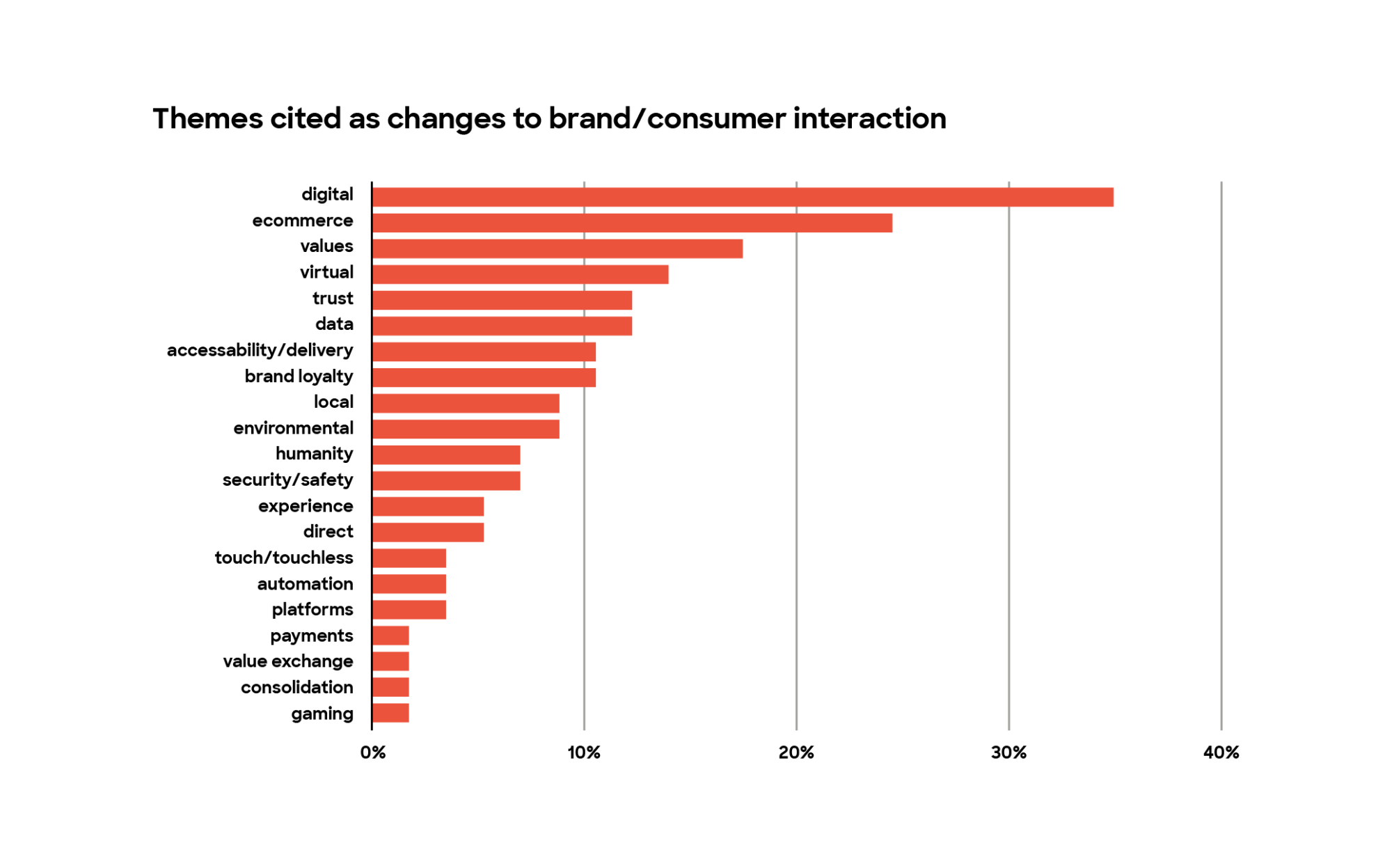 According to essence, it is now clear that brands should be prepared for the 'unprecedented' and the 'impossible', and they suggest four dynamics that brands should consider.
The next decade will be more business as usual where the big and strong will get bigger and stronger.
Owning, or at least partnering with, platforms will be critical.
Increasing reliance on predictive models that depend on historical data could well leave companies exposed to more black swan events like Covid-19.
Brands will meld into customer experiences, with communications that are more relevant and tailored to the audience and moment. Marketers will need to maintain and project consistent brand values at the same time they meet consumer expectations for increasingly personalised messages and experiences.
To read the full report, download the PDF or view the online booklet.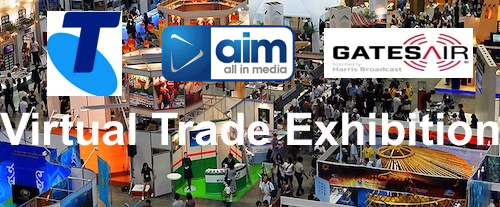 ---
Subscribe to the radioinfo podcast on these platforms: Acast, Apple iTunes Podcasts, Podtail, Spotify, Google Podcasts, TuneIn, or wherever you get your podcasts.