Radio Tomorrow with James Cridland
This column comes to you from the NAB Show in Las Vegas. It's the largest broadcasting show in the world, and the exhibition halls this year are just as large as they've always been.
A walk through the central halls shows gleaming outside broadcast trucks with satellite dishes pointing hopefully into the sky, LED video walls, each one brighter than the last, flashing invitations to come and see THEIR stall, not anyone else's. TV camera booms flying above you, while below is the NAB Show's very own live TV service: a presenter doing non-stop panel sessions with a vast control room, sectioned off with glass walls so you can peer in and see what equipment they're using.
This is a place to come to see the long-term trends in broadcast technology. And there is plenty to see: an entire section of the central hall is given over to drones, with a constant buzz of demonstrations – large, netted-off areas are spaces to let you play with them: the one I saw proudly being touted as having a top speed of 40mph. Here in the North Hall, there's a large space full of virtual reality: broadcast engineers are strapping headsets on and turning around wildly, immersed in their own little world, while specialist camera equipment is displayed to help you make this stuff yourself.
The Radio Section
And what's also here in the North Hall is the radio section. Talk to the doom-mongers, and they'll tell you that the radio section shrinks every year. It does. There's probably good reasons for that: because there's no need to do anything else.
I saw a quick Twitter clip of a journalist at UK radio station LBC trying to doorstep a politician last week. And I noticed one glaringly obvious thing: there's no radio car, no trailing microphones, no broadcast paraphenalia: just an iPhone, held hopefully close to Jeremy Corbyn's face.
At NAB, sure, there are broadcast audio processors, and large complex playout systems, but no small recorders or audio editors. Twenty-five years ago, you'd record on a reel of tape and edit with chinagraph pencil and razor blade. Now, your phone or your laptop can do all that. An outside broadcast just needs a decent internet feed, a few USB microphones, and an iPad to control the playout system back at the studio.
So, yes, the radio section here has shrunk over the last ten years. But that's nothing to worry about – because one of the beauties of modern radio is that anyone can make radio with the devices they have in their pocket. The technology race is over… now it's all down to story telling and on-air talent. Which is probably the way it should be.
About The Author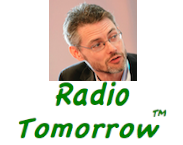 James Cridland is a radio futurologist, and is Managing Director of media.info, a companion website to radioinfo and AsiaRadioToday.
He has served as a judge for a number of industry awards including the Australian ABC Local Radio Awards, the UK Student Radio Awards, and the UK's Radio Academy Awards, where he has also served on the committee. He was a founder of the hybrid radio technology association RadioDNS.
James is one of the organisers of nextrad.io, the radio ideas conference each September, and is also on the committee of RadioDays Europe. He writes for publications including his own media.info, Radio World International and RAIN News.
James recently moved from North London to Brisbane with his partner and a two year-old radio-loving toddler. He very, very much likes beer