The US leg of the online 24 hour podcast conference next month will feature an insight into the Dollyverse in a conversation with the producer of Dolly Parton's America.
Dolly Parton's America took over two years to create, and brought Shima Oliaee deep into Dolly's world.
In this session of PodcastDay 24 participants will hear from Oliaee, the show's co-creator, on the behind the scenes evolution of the project and what she learned from the country legend herself.
In Australia, where conference participants will be able to attend in person, highlights will include a sessioin on the ABC's CoronaCast called 'Podcasting gone viral,'
The first part of the day will be the regular conference, bringing together the podcast sector with speakers from shows, networks and platforms. In the late afternoon, Podcast Day 24 will be hosting Upfronts – a showcase for podcast networks to talk about their upcoming shows, activities and special projects to an assembled group of advertising agency guests.

Join the team from Spotify's A1 The Show – Jazmine Nikitta, Jade Le Flay and 24 Karat Kev (pictured), plus speakers including Jamie Chaux, CRA, Richard Palmer, Triton Digital, Gillian Ramsay, Insights Manager, ABC Audience Data & Insights + Justine Kelly, Executive Producer, ABC Audio Studios.
And Laura Byrne and Brittany Hockley (Life Uncut), Victoria Devine (She's On The Money), Stephanie Coombes, iHeartPodcast Network Australia's Content & Partnerships Director, Gillian Ramsay, Insights Manager, ABC Audience Data & Insights and Justine Kelly, Executive Producer at ABC Audio Studios, Holly Wainwright, Head of Content for Mamamia, Andrew Davies, Digital and Engagement Editor, ABC Audio, Kellie Riordan from Deadset Studios, Anna Priestland (Casefile, Murdertown, Letters of Love in WW2)…and many more.
In-Person Tickets for the whole day are available for $279+GST, whilst those unable to make it to Sydney can still buy an online ticket for $179.
Register here for an in-person ticket in Sydney using your radioinfo discount code PDSAVE.
Register for the online conference here, again using the code PDSAVE to activate your radioinfo discount.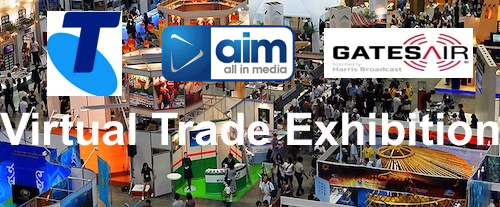 ---
Subscribe to the radioinfo podcast on these platforms: Acast, Apple iTunes Podcasts, Podtail, Spotify, Google Podcasts, TuneIn, or wherever you get your podcasts.