Chart Highlights – 22 October 2020
Biggest Mover: Jason Derulo up 145 spins to No.3 with 'Take You Dancing'​
Heating Up: Justin Bieber & Chance The Rapper move inside the Top 10 with 'Holy'​
Chart Re-Entry: BTS' 'Dynamite' returns to the chart at No.33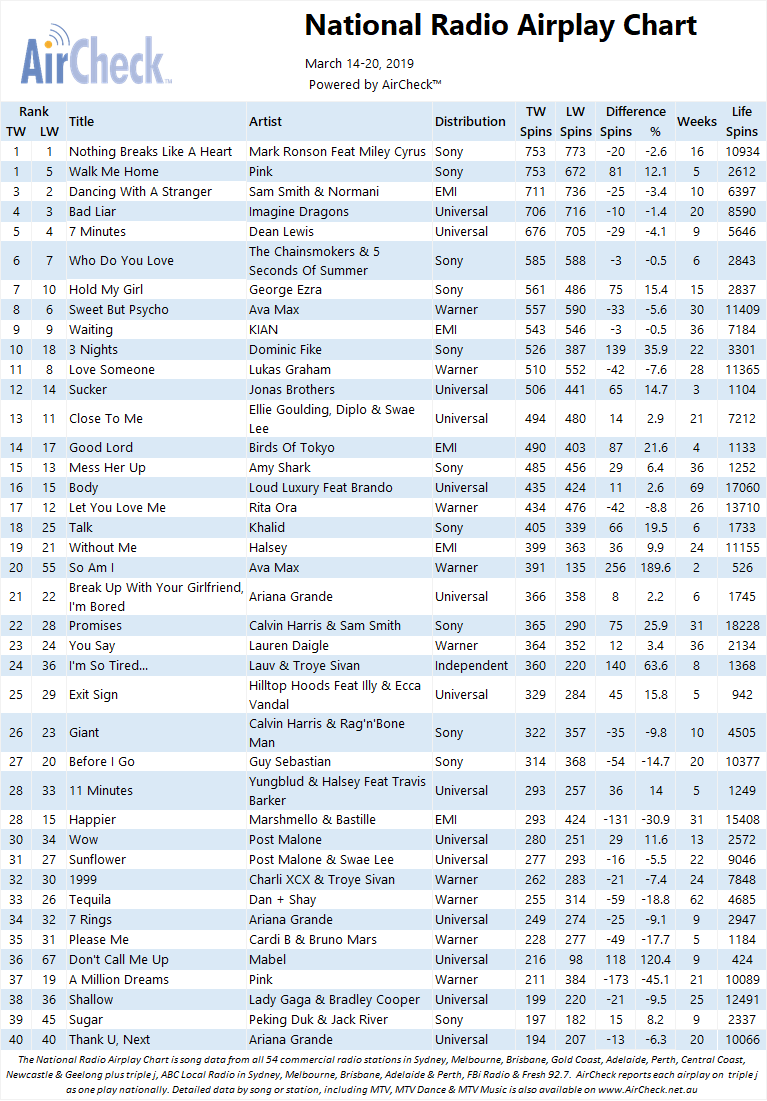 After 13 weeks on the airwaves, Jason Derulo's 'Take You Dancing' hit a new high this week, reaching No.3 on the AirCheck National Radio Airplay Chart. The track was up 145 spins on last week, with the help of the Hit Network increasing airplay by 60% while Star 104.5 on the Central Coast added the track. The Edge Sydney and the Nova network were the top spinners, with each station adding 43 instances.
Since releasing 'Holy' last month, Justin Bieber and Chance The Rapper have risen up the chart, reaching No.9 this week with 577 spins. 973 Brisbane jumped on the bandwagon this week adding 3 plays, while the Hit network showed their support with airplay up 250%.
BTS scored a re-entry this week, as 'Dynamite' landed at No.33 with 185 spins. The track was last in the AirCheck National Radio Airplay Chart on 10 September, at No.34 with 169 spins. Since then it has charted just outside the Top 40 and finally made the cut this week as Nova went from averaging 3 spins a station last week to 12 this week.
---
Subscribe to the radioinfo podcast on these platforms: Acast, Apple iTunes Podcasts, Podtail, Spotify, Google Podcasts, TuneIn, or wherever you get your podcasts.