Chart Highlights – March 3, 2022
Top Debut: Jax Jones & MNEK collect 205 spins with 'Where Did You Go?'
Heating Up: 1970s hit 'Love Grows (Where My Rosemary Goes)' gets new life at radio
Local Spotlight: Vance Joy's new single 'Don't Fade' sneaks in at No. 40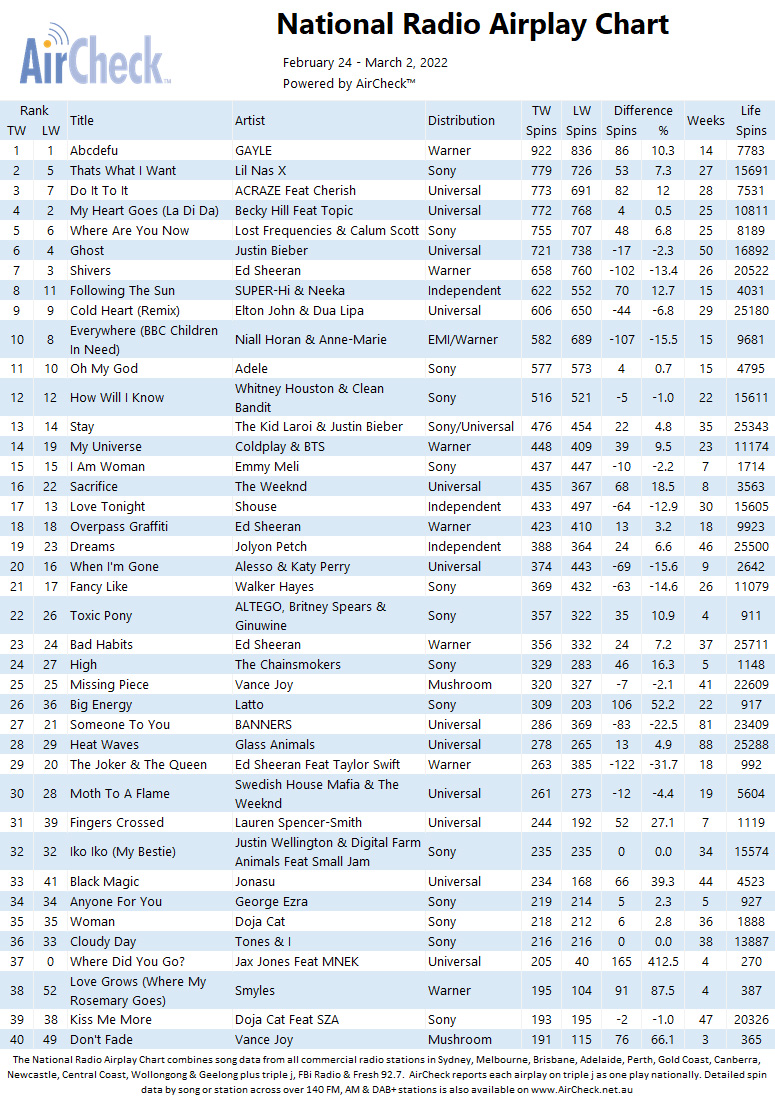 Jax Jones is in fine form with his fresh hit 'Where Did You Go?' debuting at No. 37 on the latest AirCheck National Radio Airplay Chart.
Featuring vocals from radio favourite MNEK, Nova helped drive the single into the Top 40 this week. Fresh 92.7 got the first spin of 'Where Did You Go?' almost one month ago.
One of the fastest-growing streaming hits of 2022 has landed on Aussie radio. SMYLES version of Edison Lighthouse's 1970s hit 'Love Grows (Where My Rosemary Goes)' debuts at No. 38. Seven stations played the song this week, totalling 195 spins with an average of 27.9 spins per station. 'Love Grows' was also the 11th most-played song across the Nova network this week.
Aussie act Vance Joy's new single 'Don't Fade' sneaks in at No. 40 with 191 spins. triple j lended the most support with 15 spins, while Fox FM and Hit106.9 spun the song 14 times each. 'Don't Fade' is currently the sixth-highest charting song by a local artist.