Chart Highlights – 30 January 2020
Biggest Mover: The Jonas Brothers up 267 spins to No.12 with 'What A Man Gotta Do'
Highest Gain: Conan Gray's 'Maniac' rises 35 places to No.26 earning 296 spins​
Local Music: Birds Of Tokyo secure 218 spins at No.33 with 'Two Of Us'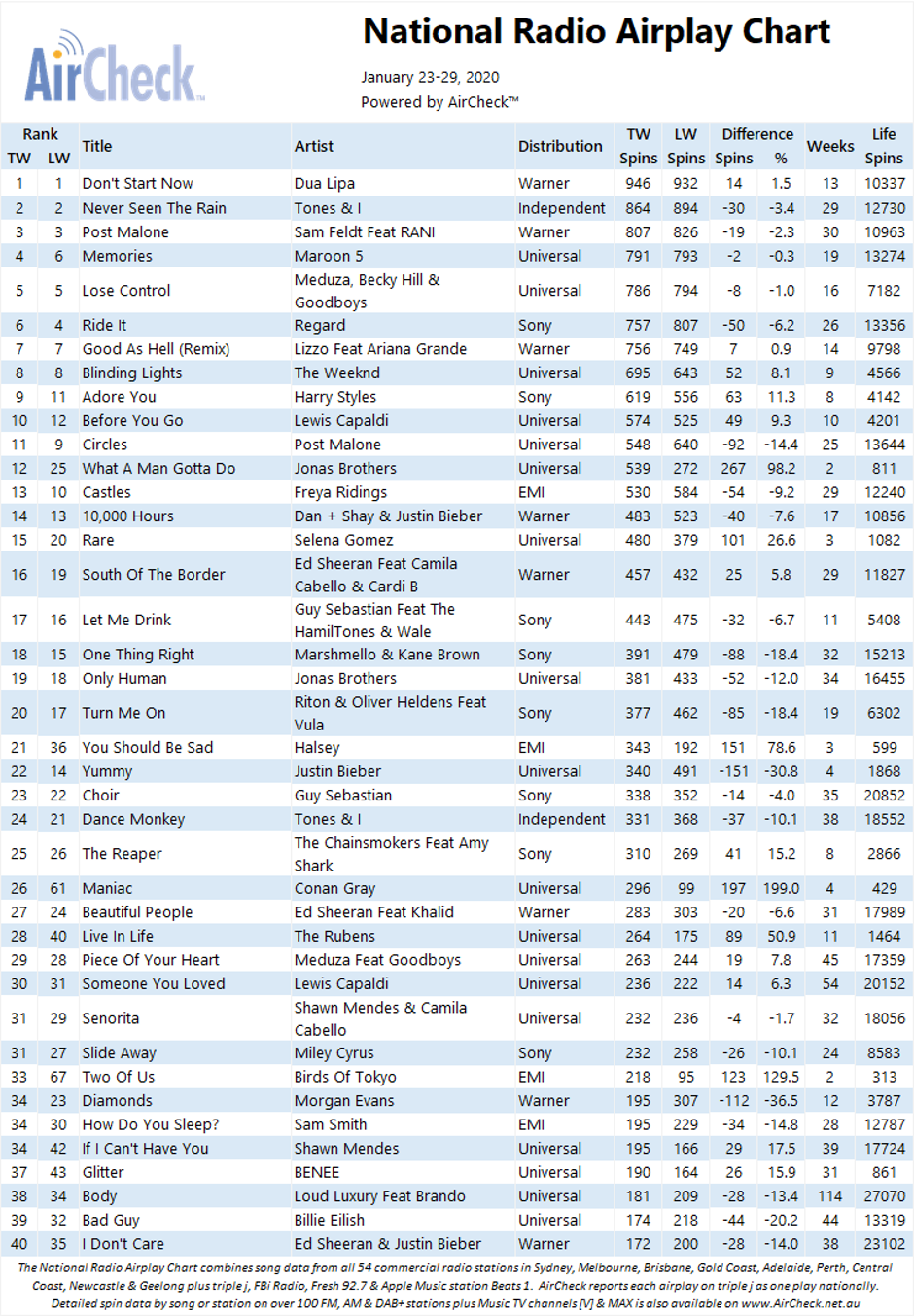 The Jonas Brothers took out the Biggest Mover title this week on the AirCheck National Radio Airplay Chart with 'What A Man Gotta Do'. The release lifted 13 places to No.12 after securing 539 spins across commercial radio.

101.9 The Fox Melbourne was the track's top supporter, adding 42 spins, followed by Hit106.9 Newcastle. NewFM, KRock, Hot Tomato and 97.3FM all jumped on board adding the track to their playlists this week after an impressive debut last week at No.25.
American singer-songwriter Conan Gray delivered new music to the chart with 'Maniac' in at No.26. With spins up almost 200% on last week, the track earned airplay on 16 stations with Nova 969 Sydney out in front with 34 instances.

The Hit, KIIS and Nova networks all showed their support for the track with adds throughout the day while KRock Geelong began adding spins on Tuesday.
Aussie rockers Birds of Tokyo landed at No.33 with 'Two Of Us'. 21 stations spun the track in its second week since release with Hit106.9 Newcastle leading the charge contributing 26 spins.