Radio Green Room facebook group founder Jose Auditore is gravely ill.
Jose is in hospital being treated by an Oncologist for kidney failure and liver malfunction. He is highly medicated.
Jose and a small group of broadcasting colleagues founded the private facebook group in 2013 to foster positive friendly discussion about radio.
The group now has over 5,000 members.
Jose grew up in Mudgee and got his first radio job at 2MG. Since then he has worked for many radio and tv companies in Australia and abroad.
Along with his co-founders, Jose has organised meet and greet drinks functions for Green Room members in several cities. Whenever he has been travelling to cover sports in various cities he has taken the opportunity to visit stations and meet as many members of the Green Room as possible and has become a much loved personality in the Australian radio industry.
Pic: Jose on a visit to 2Way FM Wauchope (thanks Pete Coulon)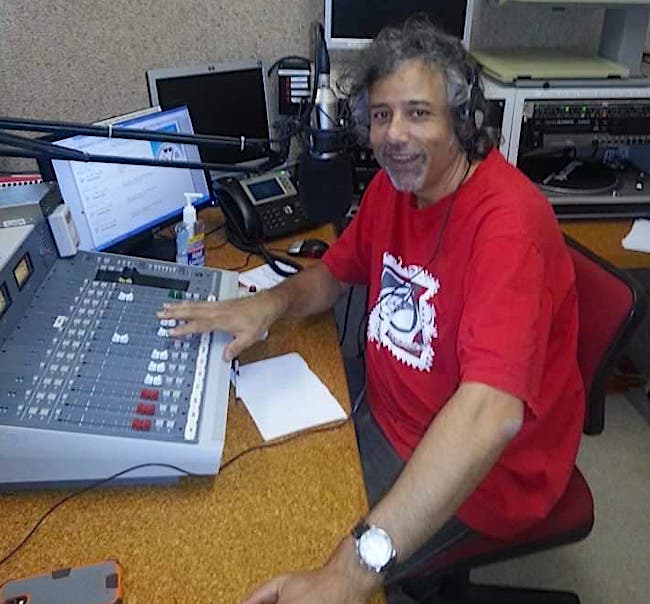 Our thoughts and prayers are with Jose and his family.
---
Subscribe to the radioinfo daily flash briefing podcast on these platforms: Acast, Apple iTunes Podcasts, Podtail, Spotify, Google Podcasts, TuneIn, or wherever you get your podcasts.