"This symposium an important platform for sharing ideas and looking at new technologies," said Malaysian Communications Minister Saifuddin Abdullah, in his official opening of this year's DBS virtual conference.
He recognised Radio Television Malaysia's (RTM) 75th birthday this year and told conference delegates that the national broadcaster is embarking on transformation plans to improve its radio and tv services.
The national broadcaster has 34 radio stations in 24 languages, it has introduced a new sports tv channel and is now delivering programs on digital platforms.
Malaysia's Prime Minister launched a new digital infrastructure plan with the aim of connecting everyone in the country to 4G by next year. The Ministry is also beginning the 5G infrastructure roll out one year earlier than expected.
RTM's headquarters complex is currently constructing new buildings and introducing cloud technology, remote production, artificial intelligence, and more advanced broadcasting technologies.
"Television is a sunset industry," commented the minister, citing the example of his daughter who doesn't watch tv.
"Embrace tnew echnology to remain relevant so as to continue to play a role in sharing knowledge and information for the betterment of people," he said, commenting that technology can be a double edged sword which can be used either way, for good or bad.
"Media professionals know this is a journey for the development of a better world," he said as he congratulated the ABU on making this conference happen even in the face of difficulties from covid.
ABU Secretary General Javad Mottaghi said that 700 people are attending this virtual event, which takes place over the next 4 days. There are 50 presenters speaking to delegates who come from 74 countries and 340 organisations. It is part of the many activities carried out by the ABU for its members.
"The ABU has delivered more than 150 online events since the pandemic began, including training, sports, webinars and a music exchange service distributing copyright free music to members benefitting 12,000 media professionals across the region," said Mottaghi.
"The AsiaVision News sharing system has shared over 18,000 news stories, and has also introduced a special Covid 19 service which distributed over 17,000 news items about Covid to members… and we have launched the ABU Media Academy which is delivering massive capacity building services to our membership," he said.

See our Asian publication www.radioinfo.asia for further coverage of the DBS conference this week.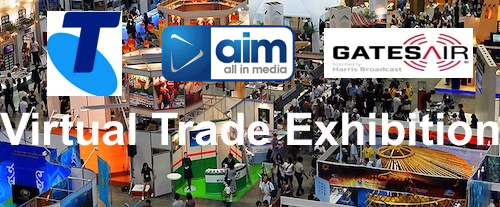 ---
Subscribe to the radioinfo podcast on these platforms: Acast, Apple iTunes Podcasts, Podtail, Spotify, Google Podcasts, TuneIn, or wherever you get your podcasts.