Keith Fowler tells radioinfo all about Resonate Broadcasting's newest station in Hawaii.
Resonate Broadcasting, an Aussie radio company owned by Guy Dobson and Rex Morris, has expanded further into Hawaii with the acquisition of a second licence, The Beach.
As we reported on 4th July, Keith Fowler has moved to Hawaii to run the Resonate stations, after many years of programming and managing stations in India and China.
The Beach is the second US station in the company's portfolio. After being silent for over three years when the previous owners went broke, 102.7 THE BEACH, has joined Resonate's other station Wave 92fm (with breakfast host YisaVar pictured below right) in a new facility covering all of the Big Island.
It will feature a unique blend of beach music, island rock/reggae and alternative rock from the late-80s to today. The station bills itself as "a true alternative" for radio listening, and is aimed at Adults 18-44.
Resonate broadcasting owns 5 stations in regional Australia, 3GG Warragul, 4LG and West FM in Longreach, plus 4GC and Hot FM Charters Towers.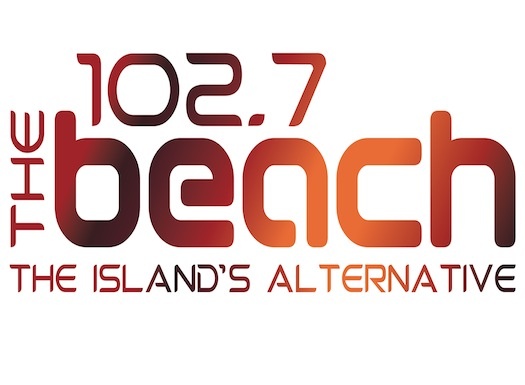 radioinfo: Why did Resonate buy in Hawaii?
Fowler: The opportunities in Australia at the time were limited and expensive. We did a lot of research on various markets in various parts of the world and with the strength of the Aussie dollar at the time the US more and more became an option. Hawaii presented a great opportunity. Plus it fulfilled our "owning stations in great places to holiday" strategy…lol!
radioinfo: Tell us about the formats of the two stations and what changes (if any) Resonate will make?
Fowler: The licenses acquired by Resonate Hawaii were all dark. So a considerable amount of time and money has been spent refurbishing and re equipping studios in Hilo, plus fitting out a new office and studio in Kona.
It was decided given that the majority of the stations on the Big Island tend "older" that we would launch two younger sounding stations. Having said that they are both quite broad demographically.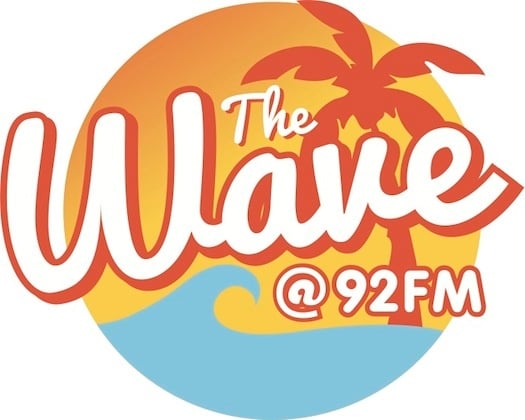 The [email protected] is a mainstream Hot AC and is broadly targeted under 40 with the core being 18 – 34. 102.7 the Beach is a very "local -centric" alternate station, build around a mix of contemporary "jawaiian," surf rock, reggae, plus the usual alt rock staples.
The Beach is genuinely unique. It too is broadly targeted under 40 but with a male skewed 18-34 core. Matt Stone the Operations Director has done a great job on the sound of both stations.
Fowler has been working with the Hawaiian Resonate stations since January, and before working there he was in India and China. He says there are many market similarities.
India
In India the whole industry was in start up. 300+ plus new FM licenses across the country. It was exciting and even though it is in a sense "old" technology everyone saw it as a new opportunity. There was an influx of young bright new minds into the industry, on all levels.
Most of these new networks and stations were experimenting with and embracing format radio, albeit an Indian version of it. There was lots of excitement about this" new" entertainment medium.
"Radio" had a whole new audience who had had mobile phones for almost a decade.
Mobile phone manufacturers both in India and Korea had grasped that phones with FM chips embedded in them was a lucrative new sales angle and so this new audience mostly under 40 came to radio listening on their phone.
I could talk about this for hours, but in essence India was and still is a developing radio market it had all of the excitement of 1980 and the launch of FM in Australia
China
China is a dormant market. Radio is pretty much all block programmed. Obviously all media is government owned. We were really privileged to be working in the spheres that we were.
The company I was working with was more focused on Marketing Advertising Sales with a limited programming component delivered within very very strict controls.
Most major cities have between 17 and 31 signals, so the markets are competitive. Our clear cut difference was we had a 24/7 music format designed for people aged under 35.
Hawaii
The Big Island (Hawaii) is a mature market it has a full range of formats music, talk, sport. It has well known long term personalities and heritage brands.
The major competitors all have steely eyed professionals who know what they're doing, so the difference here is that we having to dig more deeply into our creativity and international expertise to generate and develop solutions design built for the market.
We are taking coal to Newcastle. It has all been done before.
The gratifying thing is that we have been getting passionate response from listeners to both the [email protected] and now 102.7 The Beach. We seem to have created two brands that are resonating with the local audience.
It's very early days and we are literally living the credo of "small continuous improvement."
We are literally building stations from the ground up in a place with arguably the most challenging transmission conditions in the world, an island with two volcanoes.
It interesting challenging and incredibly stimulating.
Both stations are still in launch phase and are running with minimal content, leading up to the official station launches. A breakfast show is ready to go for the WAVE, featuring local presenter, singer and actress, Yisa Var. The Beach has only launched in the Hilo area so far, and does not yet have a breakfast show.
The studios are in Hilo and Kona, islands that are two and half hours apart and separated by a couple of volcanoes, so transmission logistics are currently high on the agenda for the new stations.