Newcastle Survey 2 has been released.
Top station KOFM was steady at 14.3%, followed by Hit106.9, down 0.1 to 13.0%.
ABC Newcastle was equal second, up 1.4 to 13%., followed by Triple J on 10.7%, 2HD on 8.7% and New FM on 7.3%.
KOFM won breakfast ahead of ABC1233 Newcastle.
Hit won the 10-24 demographics, triple j won 25-39s, KOFM won 40-64s and ABC 1233 won the over 65s.
The survey was conducted for CRA between Sun Mar 19 to Sat Apr 15 & Sun May 14 to Sat Jun 3 & Sun Jun 18 to Sat Jul 8 & Sun Jul 16 to Sat Jul 29, 2017.
Click the chart to enlarge. See the previous survey results here.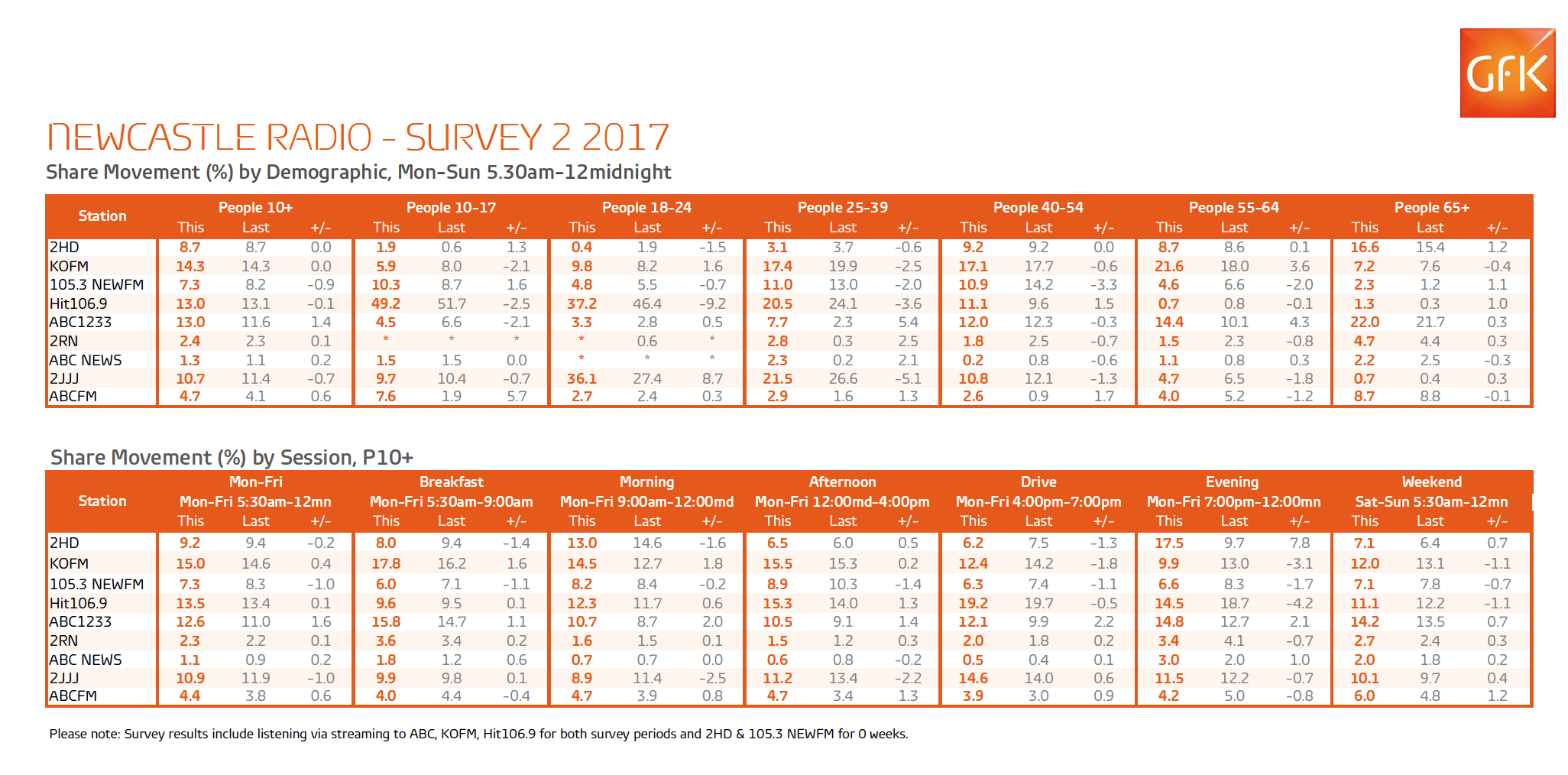 SPIN CYCLE