The Triple M Network's KOFM 102.9 FM has taken out Newcastle survey #3, with an overall share of 13.6%, just ahead of ABC1233 on 13.1%.
The result was a mixed bag for the station, which saw big gains in the 10-17 age bracket of 4.8 percentage points, but took a hit among 25-39 with a loss of 3.5%.
Hit 106.9 dominated the 10-17 demographic with a share of 43.2%, despite a loss of 6%.
2HD increased its share of the Evening slot, up 2.5% to 20%, with its John Laws Morning Show recording a gain of 2.1 percentage points.
The survey was conducted for CRA between Sun Jun 25 to Sat Jul 8 & Sun Jul 16 to Sat Jul 29 & Sun Aug 20 to Sat Sept 23 & Sun Oct 15 to Sat Nov 4, 2017.
Click the chart to enlerge it.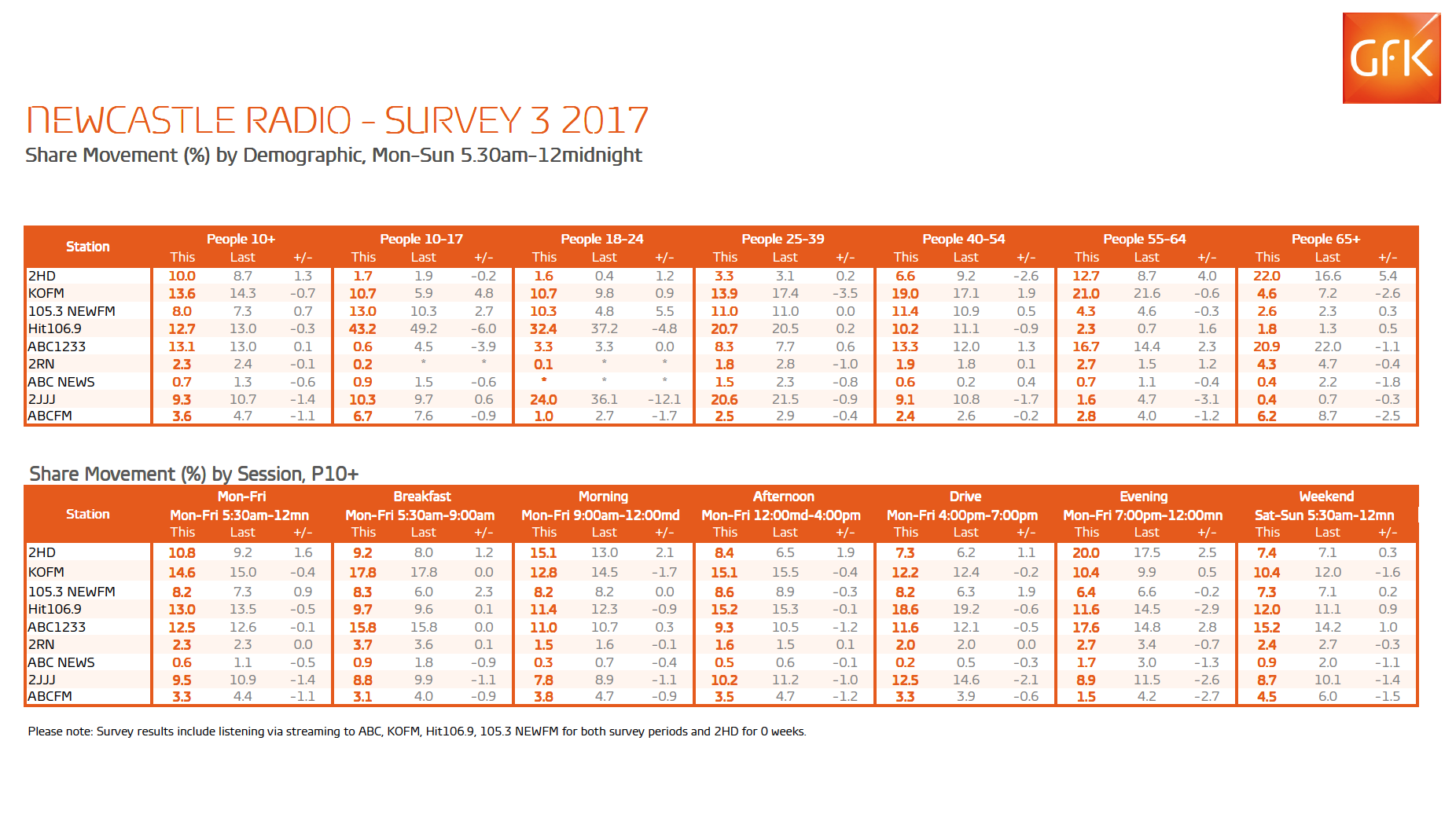 SPIN CYCLE