Kicking off Nova's Red Room for 2018, Liam Gallagher performed a selection of his new and old hits to a mesmerized crowd of Nova listeners and guests at The Lair in Sydney's Metro Theatre.
In his first trip back to Oz since the early 2000's, the former Oasis front man brought the energy from Falls Festival and his sold out shows to Nova's Red Room stage. In true rock and roll style, the iconic British artist made his entrance by strutting through the crowd and onto the stage.
Wearing his trademark parka, Gallagher kicked off his set with "Tonight, I'm a Rock 'n' Roll Star followed by a crowd favourite 'Morning Glory.' As the room vibrated from the bass and the energy pulsed from the crowd, he continued his performance with 'Greedy Soul', 'Wall Of Glass' and 'For What It's Worth' off his critically acclaimed album 'As You Were'.
Hosted by Nova's Greg Burns (pictured below), guests attending Nova's Red Room included Nova's Tim Blackwell with wife Mon, Fitzy, Channel Nine's Sylvia Jeffreys, Pete Stefanovic and Richard Wilkins, Channel Seven's Tom Williams, Tim "Rosso" Ross and professional skateboarder Corbin Harris.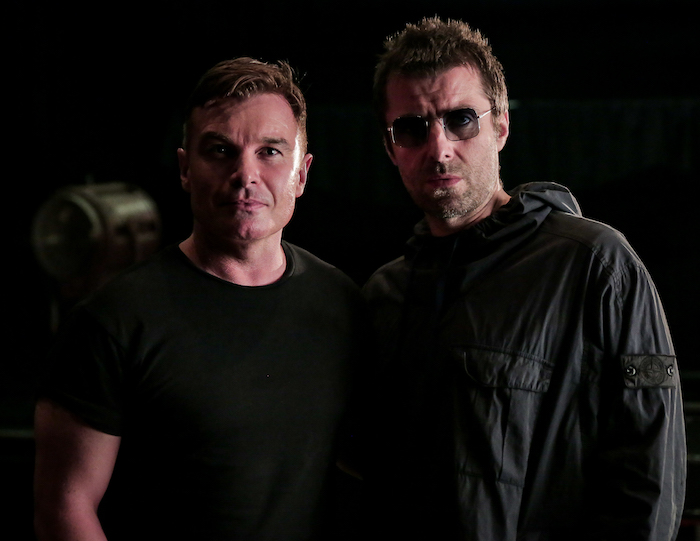 NOVA Entertainment executives at the gig included Group Commercial Officer Peter Charlton, Chief Marketing & Digital Officer Tony Thomas, Head of Programming for Nova 96.9 and smooth953 Peter Clay, Sydney General Manager Luke Minto and Program Director, Nova 96.9 Ben Latimer.

The crowd kept the rowdy applause coming for the British legend, through 'Some Might Say', 'You Better Run' and 'Be Here Now'. The highlight of the night was when he wrapped up his set with the Holy Grail of Oasis tracks… 'Wonderwall.' Every person in the audience sang along to every word as if it was 1995. Then in true Liam Gallagher fashion he threw his mic into the crowd as he walked off stage.
Next up in Nova's Red Room for 2018 will be Sam Smith, who will perform to an invite-only crowd of Nova listeners and guests at the iconic Sydney Opera House next week.