Chart Highlights – September 30, 2021
Heating Up: Lil Nas X debuts at No. 22 with latest cut 'Thats What I Want'
High Point: 'Love Tonight' by Shouse is peaking at No. 18 with 373 spins
Hot Debut: Nova lift the Jonas Brothers' new single into the Top 40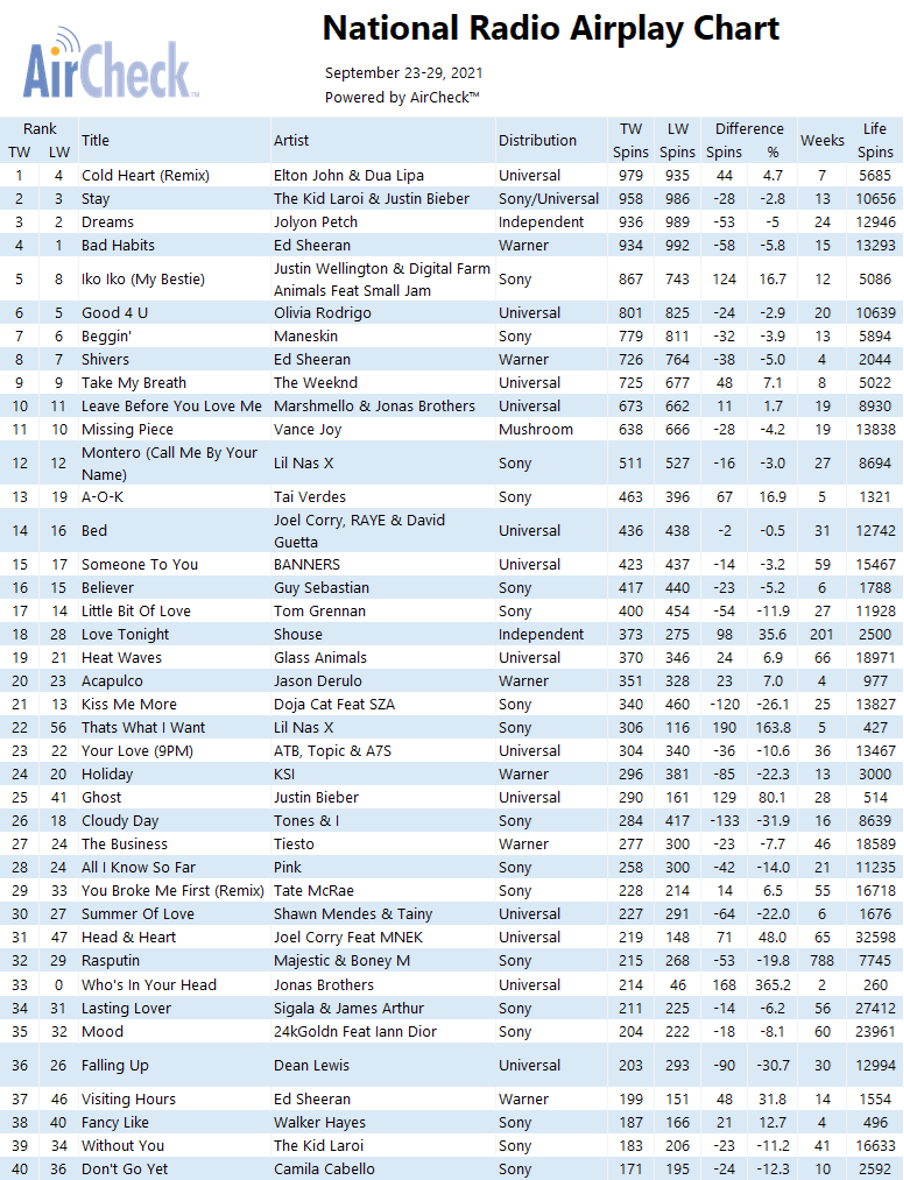 Arguably the most popular artist in the world right now, Lil Nas X is back with another airplay hit. The Sony act's latest cut 'Thats What I Want' – taken from ARIA No. 1 album Montero – debuts at No. 22 on the AirCheck National Radio Airplay Chart with 306 spins.
The lively number chalked up solid airplay on Nova and The Edge Sydney. It was one of the Top 10 most-played songs on The Edge, while it was the Nova network's 12th most-spun song of the week. Together, they accounted for over 85% of total spins for 'Thats What I Want'.
A big boost in airplay from the likes of KIIS101.1 moved 'Love Tonight' by Shouse up to No. 18 and a new peak position. The Aussie duo upped their spins by +35.6% across the board. Only Justin Bieber's 'Ghost' (+80.12) and Joel Corry's 'Head & Heart feat. MNEK (+47.97%) had bigger gains this week.
Jonas Brothers also posted an impressive debut effort with their latest effort 'Who's In Your Head'. At No. 33, the track exploded out of the gates on Nova, who managed to single-handedly lift the song into the Top 40 with 203 spins across the network.