triple j Mornings presenter Linda Marigliano will be leaving at the end of this year.

Linda has been a triple j mainstay for 10 years, originally starting out on triple j Lunch and Drive with Scott Dools.

When she returned to the station in 2012, Linda was an instrumental force in creating the format for triple j's new release program Good Nights, which she hosted before moving over to Mornings in 2018.

Her outstanding music expertise saw her develop and host the chart-topping Inspired podcast series, telling the stories behind the songs.

Linda has been a dynamic strength at the station's broadcasts for Splendour in the Grass, One Night Stand and Hottest 100 countdowns and a witty, inventive presenter for ABC TV and iview, including hosting the documentary series What is Music and live music TV show The Set.

In 2020 Linda will continue to be a part of ABC TV.
Linda says, 'I feel overwhelmed with joy and genuine love for this station that has been my family for so many years. It's more than music, it's a real connection with the people around us. It's an identity that we are lucky enough to be a part of with every single show, with every record that excites us and with every listener that calls up, shares stories and makes me laugh like a maniac because they feel like my best friend. Thank you for having me. It's been f**king beautiful.'
triple j will also bid a fond farewell to Gen Fricker, who has brought music and comedy to the nation for five years now.
Gen started out as a solo presenter, before teaming up with Kyran Wheatley on Weekend Arvos and then moving to triple j Lunch, getting the party started on Friday arvos with Friday Mix, teamed up with Lewis on triple j Drive.
She moves on to focus on her career as a comedian which has seen her sell out shows around the country.
Gen says 'I'm honoured to have spent the last five years talking absolute garbage with some of my best friends, favourite artists, and the greatest listeners in the world. It breaks my heart to leave, but I will be forever grateful for the chance to be a (small) part of such an iconic institution. To everyone who's tuned in, texted or just enjoyed my general dickheadedry: thank you.'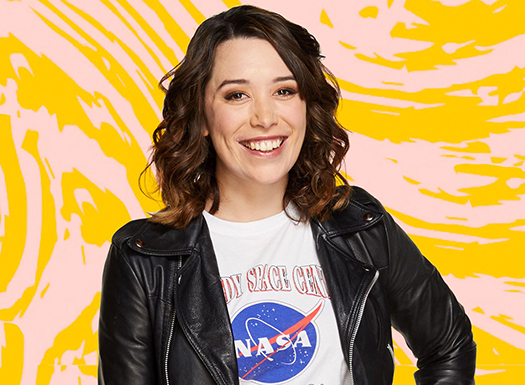 Gen Fricker :photo credit Daniel Boud
​As announced yesterday, Tom Tilley is wrapping up after an incredible eight-year innings as the host of triple j's youth issues and current affairs program, Hack.
triple j's 2020 presenter line-up will be announced tomorrow.